Treyarch to Discuss 'Call of Duty: Zombies' at Upcoming DICE Summit
Treyarch to Discuss 'Call of Duty: Zombies' at Upcoming DICE Summit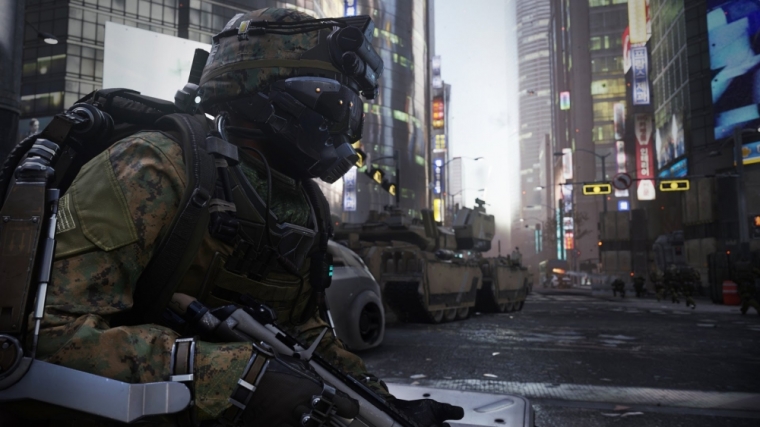 "Call of Duty" developer Treyarch Studio will be talking about their first person shooting game "Call of Duty: Zombies" on Wednesday at the upcoming DICE Summit in Las Vegas.
Treyarch Studios tweeted about it on Tuesday, saying, "Countdown to Zero Hour. Stay tuned for livestream info regarding Wednesday's presentation. #DICE #Zombies."
The studio also posted about it on Facebook, saying, "The countdown is on … two days until Zero Hour when Studio Head Mark Lamia will present 'Treyarch's Zombies: Following the Fun to Win Hearts … and Brains' at DICE."
"Call of Duty: Zombies" was first released in November 2009 to the iOS. It is a spinoff of the original "Call of Duty" series and was based on the "Zombies" mode featured in "Call of Duty: World at War" released in 2008.
Despite fans' excitement over the panel, it's unlikely that Treyarch will be introducing a new game though, as the studio usually announced new "Call of Duty" games in May, and not in February.
Rather, the panel is said to be about the development process behind the "Zombies" mode, as well as its impact with the franchise and with the fans.
As fans are aware, since Treyarch first introduced the game mode to "World at War," it was positively received and other Activision studios have picked up on the idea, such as the "Exo Zombies" introduced in Sledgehammer Games' "Call of Duty: Advanced Wars."
Considering the mode's popularity, some fans may no doubt be interested to know how the studio developed the idea for it and built it up into what they now see in "Call of Duty."
The DICE Summit, which stands for Design, Innovate, Communicate, Entertain, will be held from Feb. 3 to 5 in Las Vegas. It is an annual event held for executives and developers to discuss the production of games and the business side of the gaming industry.