True Blood 2014 Season to Be Show's Last: Will End With 'Heart' Says HBO Exec (VIDEO)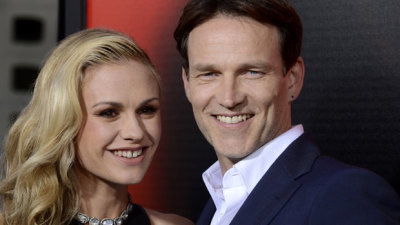 Following a successful run for over six years, HBO says "True Blood" will end with season seven.
There will be no more chasing vampires on HBO after next year, and talks of fairies or wolves, or any other mythical creature as the network announces the final season of "True Blood." Officials said in a statement Tuesday that season seven, which is coming up next summer, will be the television series' last. The show was originally based on a best-selling book series.
"'True Blood' has been nothing short of a defining show for HBO," Mike Lombardo, the nework's head of programming, said in making the announcement. "Alan Ball took the books by Charlaine Harris, assembled a brilliant cast led by the magnificent Anna Paquin in the role of Sookie Stackhouse, and crafted a show that has taken its many devoted fans on an unforgettable journey."
The story revolves primarily around Sookie, a fairy with a penchant for vampires. Throughout the series, Sookie has fallen in love with at least two vampires, a shapeshifter who frequently swaps out his human body for a dog, and a werewolf with romance troubles, pack troubles, and family troubles.
Lombardo promised a sensational ending for the show, however, stating that Sookie's story would be concluded "with heart, imagination and, of course, fun."
"Together with its legions of fans, it will be hard to say goodbye to the residents of Bon Temps, but I look forward to what promises to be a fantastic final chapter of this incredible show," he noted.
The show has seen a decrease in viewers over the past year, beginning last year with 5.2 million viewers and this year's season debut, which occurred in June, with 4.5 million. The series hit its peak during the summer of 2011 premiere, which gathered over 5.4 million viewers. Overall however, "True Blood" has been a huge success for the network and earned awards that include an Emmy and Golden Globe.