Tupac Shakur Rumors: Rapper Allegedly Shelled Millions to Fake Own Death (VIDEO)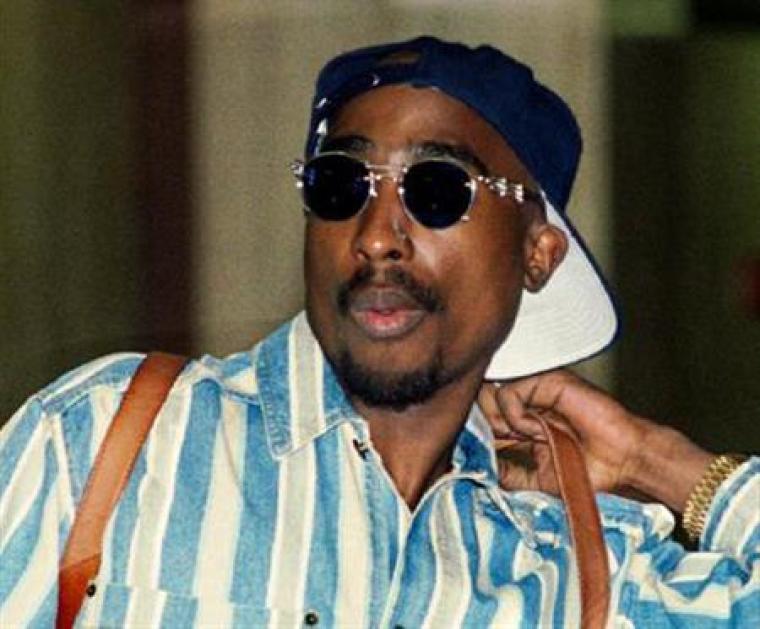 Rapper Tupac Shakur, who was shot dead in a drive-by shooting in the Las Vegas Strip on September 1996, is rumored to be alive and well after faking his own death.
Nine years after rapper, actor, and poet, Tupac Shakur was killed in a shooting in Las Vegas, Nevada, another rumor has popped up claiming the musician paid millions toto fake his 1996 death.
Record producer Suge Knight, who has helped support many other rappers to achieve success including Shakur, pointed out that the musician, one of whose stage names was Makeveli, subscribed to the ideas of Italian strategist Niccolo Machiavelli who advocated faking one's own death only to return at a later date.
Knight, who is currently in jail for murder and attempted murder on charges stemming from a hit-and-run incident in Compton, California, appeared in a video last week hinting that Shakur may indeed still be alive.
According to The Mirror, a retired police officer named David Myers, who is said to be in critical condition in a hospital, claimed he helped the rapper, whose music sold 75 million records worldwide, to fake his own death and received a total of $1.5 million to do so.
According to Myers, who revealed he wanted to disclose the secret before he died, close to 30 other people helped Shakur to convince the world of his passing, right in the middle of a prolific music career, and a promising future in film.
The rapper reportedly paid $50,000 for a body double to be brought to the morgue and still remains alive to this day.
Shakur did not die on the scene of the crime, but was confined at the University Medical Center of Southern Nevada for close to a week before he died from his injuries.
The rapper, who was accompanied by Knight on the day the shooting took place, was hit in the pelvis, chest, thigh, and right hand from gunshots fired from a car that pulled up to his vehicle at a red light. Six days after being placed on life support, he died of internal bleeding, despite attempts to revive him.