'Umbrella Corps' Release Just A 'Warm-Up'; Capcom Teases Big Plans for 'Resident Evil' 20th Anniversary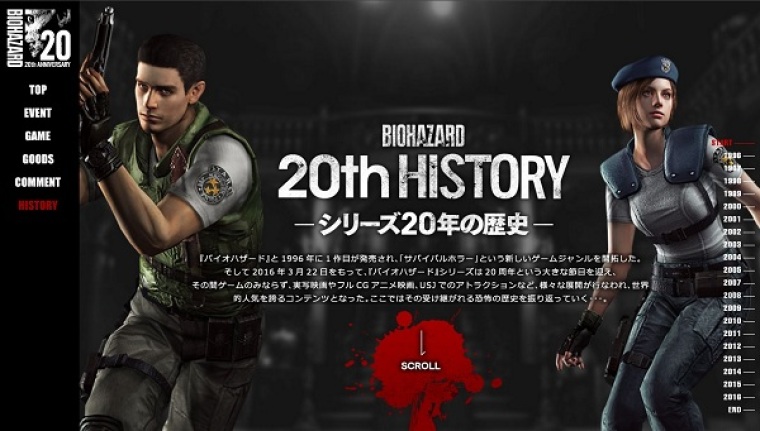 Capcom recently released its financial for this fiscal year, which ended March 31, 2016. The company said that the release of "Resident Evil: Umbrella Corps" later this year is just a "warm-up." The company teased that it plans to launch a "full-scale offensive" in the second half of the year.
The company reported an increase in profit despite "Street Fighter V" coming short of expectations by 600,000 units and selling only 1.4 million copies across PlayStation 4 and PC as well as downloaded copies.
However, the interesting bit lies hidden somewhere in the report, where fans like NeoGAF user Chobel found Capcom's planned releases for the fiscal year ending March 2017.
"In the fiscal year ending March 31, 2017, the Company is scheduled to release the strategic titles of 'Sengoku BASARA Sanada Yukimura-den' (for PlayStation 4 and PlayStation 3), which showcases the life of Sanada Yukimura, and 'Resident Evil Umbrella Corps' (for PlayStation 4 and PC) of the 'Resident Evil' series, which marked its 20th anniversary in March 2016, as warm up to the full-scale offensive planned for the second half of the year," Capcom said in its financial report.
Because Capcom did not specify what this "full-scale offensive" is all about, rumors about a possible "Resident Evil 7" release is growing louder. However, as GameSpot points out, this could also mean the company's plans for the "Resident Evil" franchise's 20th anniversary celebration. Or as Eurogamer speculates, it could also refer to the already announced remasters that Capcom has lined up, including "Resident Evil 4, 5, and 6."
The company is set to release "Umbrella Corps" for the PS4 and PC on June 21. Other games expected to launch later this year also includes "Ace Attorney 6" and "Monster Hunter Stories," both of which are for the Nintendo 3DS.