'Arrow' Season 4 Finale Spoilers: Oliver Calls Upon a 'Surprising Force' to Destroy Darhk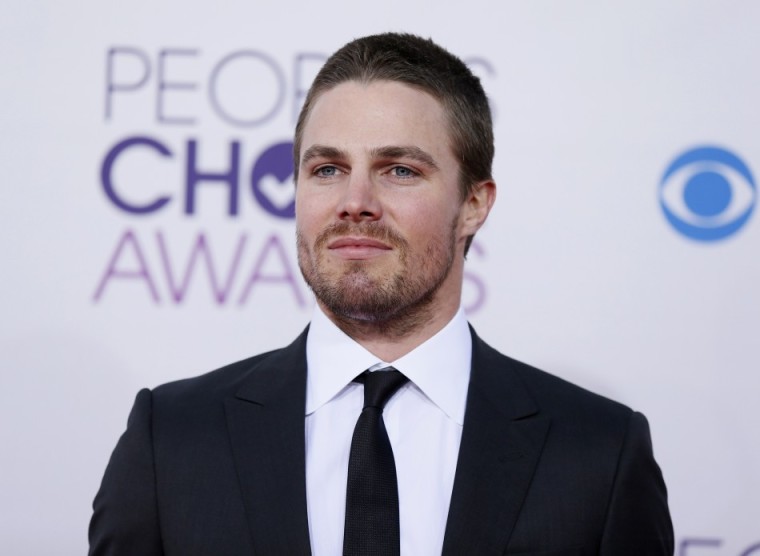 The Season 4 finale of The CW's hit superhero drama TV series "Arrow" is now ready to kick off and fans better brace themselves for what is about to unfold in this last episode of the show.
According to the spoiler report from Melty, the season-ender will be called "Schism" and it expects to see Oliver teaming up with a "surprising force" in his attempt to stop Damien Darhk and his evil plans once and for all.
It would be interesting to find out what will happen in Episode 23 but one thing is for sure, according to the media outlet, viewers should expect to see Ollie fights fire with fire and magic with magic.
The series of promo pictures shared in the publication feature this season's big bad, the Green Arrow, Felicity, Diggle, and the rest of the Team Arrow (Spartan, Curtis, and Lilah) all suited up as they look into the final battle between the forces governing Star City.
Stephen Amell, who stars as the titular character, talked to TVLine last week to divulge some details about the finale. The 35-year-old spoke about a scene which is "really unlike anything we've done on the show." As with the intensity of the events, the actor hinted that it could easily outdo Season 3's ending.
"It feels more like a season finale next week as opposed to last year, which almost felt like a little bit of a series finale. But next week's finale's good," he told the media outlet.
He added that Episode 23 is expected to tie all loose ends and will serve as a springboard for what is about to come in the next installment.
"It has I think a lot of the closure that people are looking for and enough questions and teases for Season 5 that people will be excited," he said.
"Arrow" Season 4 finale airs this Wednesday, May 25 on The CW.