Valerie Harper on Terminal Brain Cancer: 'I've Had A Good Run' (VIDEO)
Valerie Harper, star of "The Mary Tyler Moore Show" and "Rhoda" has been diagnosed with terminal brain cancer and may only have three months to live. The actress decided to share her news with the public in order to encourage them to live their lives to the fullest.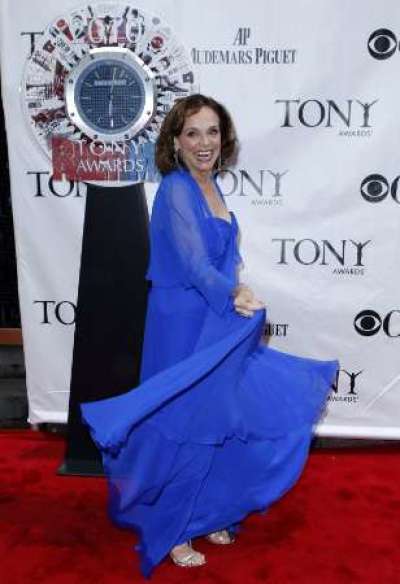 "I don't think of dying," Harper told People magazine. "I think of being here now."
Harper was diagnosed with leptomeningeal carcinomatosis, the official term for cancer cells surrounding the brain. There are very few treatment options, especially given the delicate nature of the brain and the area surrounding it.
"This is a really complicated condition. The spinal fluid is a collection of fluid that's being circulated through the brain kind of like a sink. The fluid itself is growing cancer cells, so they are multiplying in there. Those cells start to coat the brain. You have a train that's moving 100 miles per hour, and what we're doing is slowing down the train to five or 10 miles per hour," Dr. Jermey Rudnick, Harper's physician, told People.
"I was stunned," Harper said upon learning of her condition. "And in the next minute I thought, 'This could draw more attention to cancer research.' I think there's an opportunity to help people."
Given that Harper was diagnosed in January, she could pass away at any moment. It's a hard, emotional time for the star, whose characters were beloved and earned her a worldwide following.
"Praying for Valerie Harper," tweeted Andy Cohen. "Puts everything in perspective quickly."
"Tragic news about Valerie Harper," added TV host Sally Jessy Raphael. "She has terminal brain cancer & just 3 months. Sending prayers, love & gratitude for her wonderful work."
Harper has already beaten cancer once; she survived a bout with lung cancer in 2009.
"I'm well past my expiration date already," she told People. "I've had a good run … What more can I ask for?"
Watch Harper accept an Emmy for "The Mary Tyler Moore Show" HERE:
Ed Asner and Valerie Harper winning Emmy's in 1970 for The Mary Tyler Moore Show