Vanessa Hudgens On James Franco Sexual Harassment Allegations: 'He Was Always Respectful'
Vanessa Hudgens is speaking up on the sexual harassment allegations against James Franco. The actress expressed her support for her former co-star.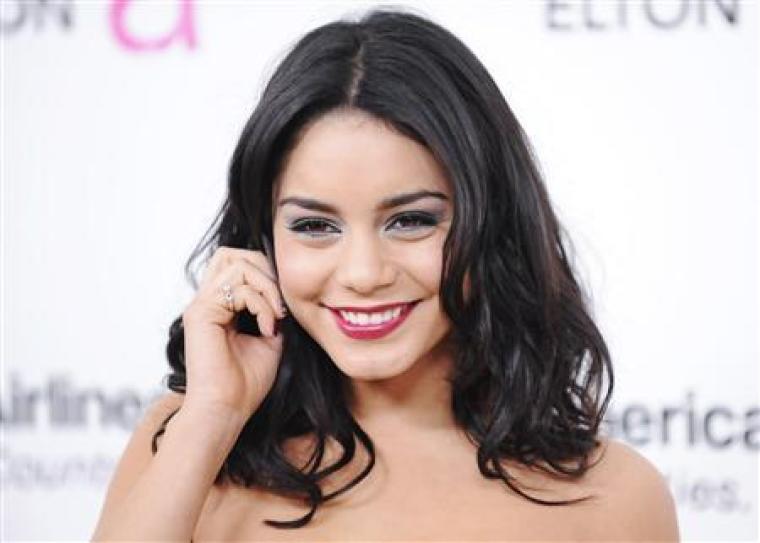 The two previously worked together in the 2012 movie "Spring Breakers." The former "High School Musical" star told In Style that she supports Franco for the statements he made on two talk shows recently to clarify the complaints against him.
"He's saying that the allegations are false but he supports all the women speaking up because they didn't have a voice before," Hudgens said. "I just know that I loved working with him. He was always very respectful."
Five women came forward to accuse the star of "The Disaster Artist" that he sexually exploited them after he won for Best Actor at the recent Golden Globes. Actress Ally Sheedy also called out Franco after his win on Twitter, as did Scarlett Johansson during her speech at the Women's March.
Franco told Stephen Colbert on his talk show that some of the allegations haven't been accurate. He said the same thing on Seth Meyers' show, adding that he thinks the accusers have been underrepresented in order to get their stories out.
Friends of the actor told People that the accusations have affected him and he hasn't been sleeping well. He skipped the Critics Choice Awards and has been trying to go low profile since the stories came out.
"He's in a really bad place, so bad that he changed his phone number," a source revealed. "His close friends are trying to be there for him but it's been hard – he's only talking to a select group of people."
His attorney, Michael Plosker, denied the women's allegations. The actor is supposedly relieved that he did not get nominated at the Oscars for "The Disaster Artist."
Apart from Hudgens, Franco's sister-in-law, "Glow" star Alison Brie, who is married to David Franco, also threw her support for embattled actor. She said that while victims have the right to speak up, she's behind the family.