'Veep' Season 7 Plot News: Selena Runs For President Again
After living as a civilian for the past year, Selena Meyer (Julia Louis-Dreyfus) is back in the race for the elections on "Veep." Showrunner David Mandel confirmed the final season's plot in a new interview.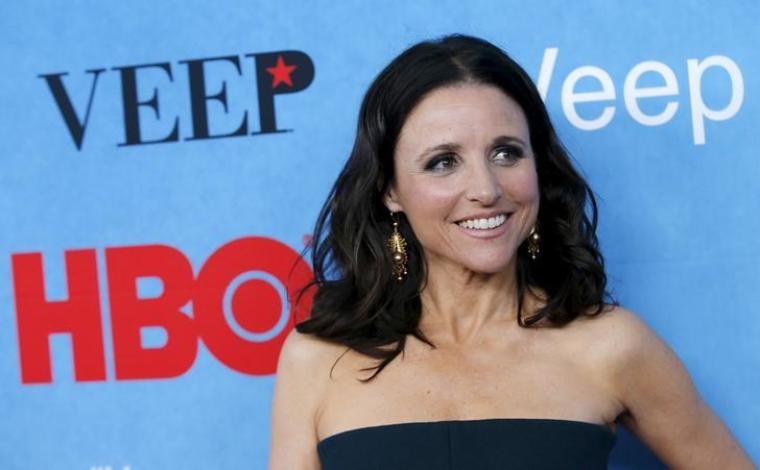 Speaking with Variety, Mandel revealed that "Veep" season 7 will immediately pick up from the events of the last season. Viewers might recall that Meyer had been considering running for President again. After what happened in the last actual elections, however, some things will definitely be different in Meyer's campaign.
"It's going to be a completely different campaign process now because of [Trump]," Mandel stated. "We're playing with a lot of those ideas in terms of the future."
Mandel also said that viewers want Meyer to become president again, despite her inauthentic and horrible attitude.
"I used to think that was crazy. The good news is, based on the last year, she would make an excellent president now," Mandel added.
The showrunner also stated that he's raring to get back to work on "Veep" season 7. Production has been stalled because of Louis-Dreyfus' health condition. The actress is battling breast cancer and underwent chemotherapy.
Co-star Matt Walsh (Mike McLintok) confirmed to Entertainment Weekly that work on "Veep" will begin in August. They have, however, done some table reads of four of the scripts for the final season with Louis-Dreyfus after her final chemotherapy.
"Veep" premiered in 2012 on HBO and opened with Meyer as the Vice President of the United States. She was supposed to be the frontrunner of her party to replace the incumbent president after his term, but Meyer lost her party's nomination.
Stuart Hughes, who was uncredited in the series, eventually became the president, with Meyer still the VP. Hughes, however, resigned from the post in his third year in office, thus Meyer took over his position by the end of "Veep" season 3.
In season 4, Meyer, while completing Hughes final term, campaigned to become an elected president. Season 5, meanwhile, marked a turbulent election year, as the Supreme Court had to decide between her and Laura Montez. The latter was declared the winner of the elections when the sixth season began and Meyer had to settle as a private citizen.
"Veep" season 7 will arrive on HBO by early 2019.