Vivo X6 Specs: Teaser Shows Device With Split-Screen Feature for Multitasking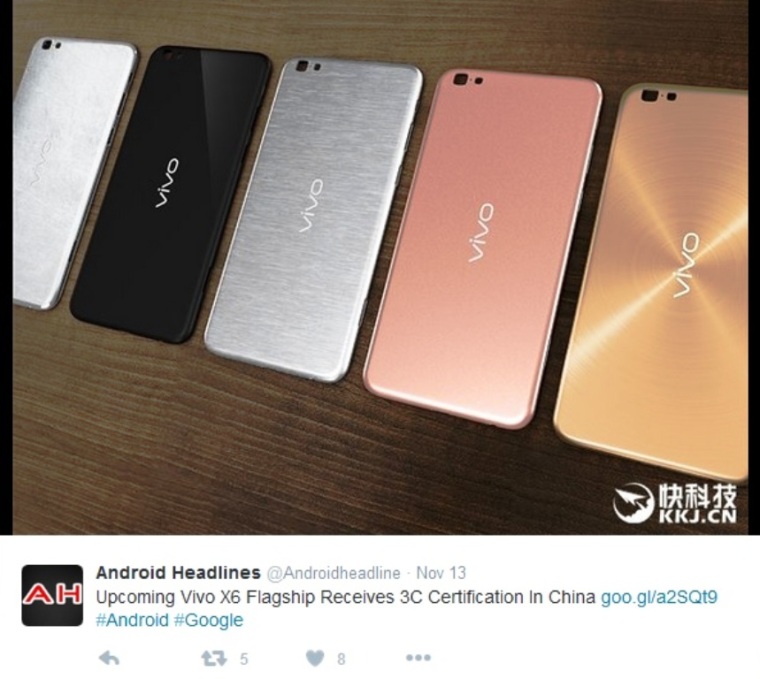 A teaser has been seen showing Vivo's latest smartphone, the X6, featuring a split-screen for multitasking after it was spotted on China's TENAA website.
After news emerged that Chinese smartphone manufacturer Vivo would be taking its upcoming X6 handset to the Telecommunication Equipment Certification Center for a photoshoot, it posted a teaser announcement on its Weibo account showing images of the phone's split-screen display and multitasking features.
Allowing users to accomplish two tasks at the same time by opening two apps on its side-by-side split-screen display, the Vivo X6 appears to be marketing itself as a multitasking powerhouse.
In the teaser demo, the handset is shown featuring one side accessing the messaging app, while a video plays on the other screen parallel to it.
Apart from having received its TENAA certification, the Vivo X6 has also passed the China Compulsory Certification (3C), after several leaks and teasers of the handset appeared online.
According to rumors, the Vivo X6 will carry feature a 6-inch QHD touchscreen display with Force Touch technology over a 10-core MediaTek Helio X20 chipset and supported by 4GB of RAM and 32GB of onboard storage.
The phone, which is said to be packing a 4,000mAh battery, boasts of a fingerprint reader that is speculated to be e-payment compatible, if various information leaks about the upcoming handset are to be believed.
With a 21MP main camera and a 12MP selfie camera, there have been rumors the Vivo X6 will be carrying 1GB of RAM specifically dedicated for graphics and videos.
The phone will be made available in three iterations of Gold, Rose Gold, and Silver although there has still been no price point announcement made for the handset.
While the company hasn't confirmed any of the rumors and speculations brought about by leaks, except for the specifications published on the TENAA website, the Vivo X6 is expected to be officially released later in the month or during the first week of December.