Want To Live Longer? Go To Church Regularly, Says Study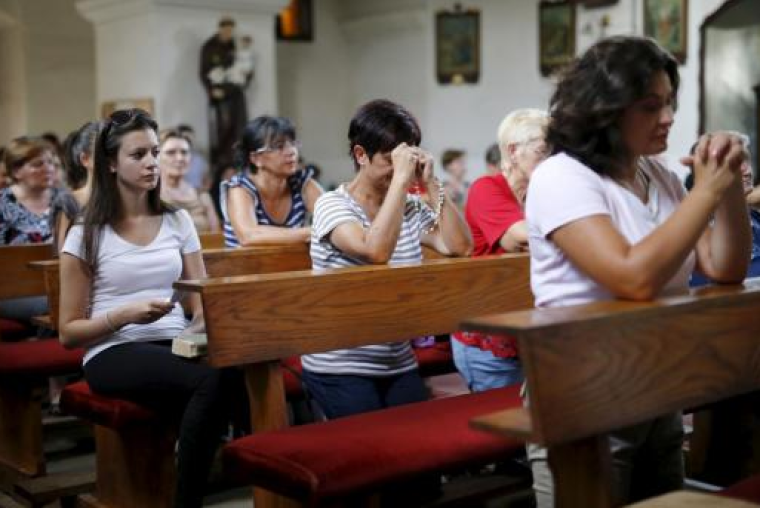 Regular churchgoing contributes to a longer lifespan, according to a new study that was released recently. According to a report in CNN, study researchers looked at data from the 75,000 nurses who participated in the Nurses Health Study in the United States. All the respondents were middle-aged women who were in the nursing profession.
The nurses responded to questions about whether they attended church service and how often they do so. The study period was every four years, from 1992 to 2012. Aside from church service, they were also asked about other aspects of their lives.
The study showed that those nurses who said that they attended some form of religious service regularly, going more than once a week to church had lower mortality or lower risk of dying during the study period compared to those nurses who said they never went to church. The number of times that one goes to church also had an impact on the risk of death. According to the report, those who went at least once a week had a 26% lower risk of death, while those who went less frequently (once every two weeks, for example) had a 13% lower risk of death.
According to the study, those who regularly participated in religious services were more optimistic and had a better social support system. They also had lower rates of depression and they were also less likely to smoke.
Study lead researcher Tyler J. VanderWeele, a professor of epidemiology of the Harvard T.H. Chan School of Public Health, said that the negative effects of churchgoing were outweighed by its positive effects. Among the additional benefits that VanderWeele cited included promoting self-discipline and acquiring a sense of meaning and purpose in life, according to another report in CBS Philadelphia.
Psychiatry and behavioral sciences professor Dr. Dan German Blazer wrote an editorial about the new study, saying that "the one (aspect) that is significantly more predictive of good health is about religious service attendance."
According to a report in The Independent, most of the respondents belonged to the Protestant or Catholic faith, so it was impossible to make any conclusions about other faiths.
The study was published in the JAMA Internal Medicine Journal. The Nurses' Health Study are long-term studies that looked at women's health, particularly those belonging in the nursing profession. The study has so far followed two cohorts of nurses since 1976 and it is currently recruiting another cohort for the Nurses' Health Study 3, according to the official website of study.