Apple in 2016: What Can We Expect In Terms Of New-Generation Devices, Software, and Service Updates
Apple in 2016: What Can We Expect In Terms Of New-Generation Devices, Software, and Service Updates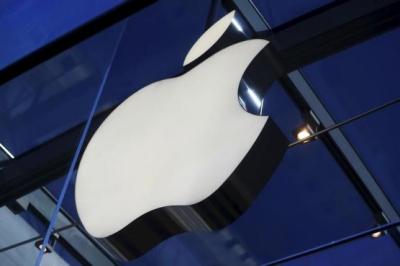 The past year was a major one for Apple and the coming year seems to look bright as well. Based on rumors, reports, and the company's history, here's a preview of the new products and technology that are expected to come out of Cupertino in 2016.
Apple Watch 2
A second-generation Apple Watch, reportedly already in development, is expected to be the highlight of the first half of the year for the company, according to 9to5 Mac. The Apple Watch 2 is expected to be unveiled during a March event and start selling in April 2016.
The Apple Watch 2 is rumored to be thinner and is expected to include a FaceTime camera, an upgraded WiFi chip, sleep tracking, and health sensor technologies for skin conductivity, blood pressure, and blood oxygen level. Apple will also likely release bands in new colors and designs for the new watch, too.
iPhone 7
Apple's flagship phone, dubbed iPhone 7, is expected to arrive in the fall, most likely in September, with a new design for its external chassis. Reports have said the company could make use of in-cell display panels to make the iPhone 7 thinner. The phone is expected to have a TFT-LCD display, an improved processor, 3D Touch, Touch ID, and a Lightning port instead of the headphone jack. The phone could come with a better camera, possibly DSLR quality, thanks to a dual-lens system. Mostly reliable analyst Ming-Chi Kou has also predicted the phone to have a 3 GB RAM.
iPhone 6c
The iPhone 6c is Apple's 4-inch smartphone that's expected to arrive early in the year, possibly announced in March and sold in April. Basically, it will be clad in aluminum, come with rounded edges, and will be a faster version of the 5c. Rumors also say it could have 1,642 mAh battery, 16 GB memory, and Touch ID. The phone will come with an A9 processor, 2 GB RAM, and two or three color options, according to Kou.
iPad Air 3
As for the iPad Air 3, rumors say it is currently in development and could release with an upgraded processor, RAM, and camera. It will be released in early 2016 but without 3D Touch due to manufacturing difficulties, according to Kou.
MacBooks
With Intel's Skylake Core M chips already available, the second-generation Retina MacBook will most likely come with Skylake chip updates upon release, according to Mac Rumors. The new chips can improve graphics, increase CPU performance by 10 to 20 percent, and power the computer for up to 10 hours. Rumors say new MacBooks could be introduced in a March event.
Software and services
Apple is expected to improve its HomeKit, Apple Pay, Apple Music, and other services. iOS 10 is expected to release in September, while OS X 10.12 could possibly come around September or October, but users and fans might see a sneak peek of both in June. Meanwhile, watchOS 3 is expected to arrive with the rumored Apple Watch 2 in early 2016, while tvOS 10 might tag along with iOS 10 in the fall.