Woman Defying Saudi Arabia's Strict Dress Code Shown in Viral Video, Draws Criticism from Locals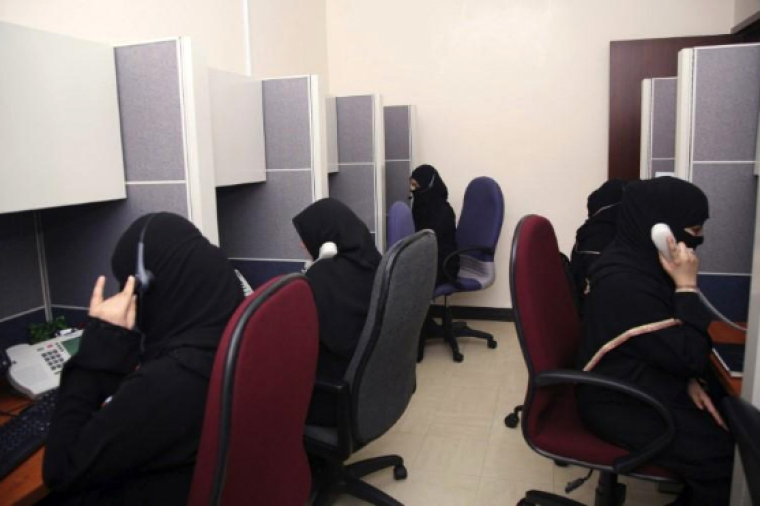 A woman in Saudi Arabia was detained for wearing "immodest clothes" in violation of the kingdom's conservative Islamic dress code. The video of the woman has gone viral since it first emerged on Snapchat, which sparked public outrage and prompted calls for her arrest.
Foreign and local women in Saudi Arabia are expected to wear a loose-fitting robe called an abaya to cover themselves in public. Saudi women are also required to cover their hair with a headscarf. In the brief clip, however, the unidentified woman was seen defying the kingdom's strict dress code.
She was clothed in a short skirt, black crop top and sneakers as she casually walked through an ancient fort in Ushaiqer, a village 95 miles north of the capital, Riyadh. Her hanging top exposed a small part of her belly, and her head was uncovered, which is against conservative Islamic law.
Local officials wrote a letter to the region's governor and police asking to take action against the "suspect." Authorities acted promptly and took the unidentified woman into custody for "suggestive clothing." After a few hours of questioning, they released her without charge on grounds that the video was uploaded without her consent.
The incident highlights Saudi Arabia's patriarchal society wherein women's rights and movements are restricted. The kingdom has some of the strictest laws on women including prohibiting them from handling basic legal transactions for work or travel without the guidance of a male guardian.
They can't also open a simple bank account, conduct official business and undergo medical procedures without permission from a male guardian. Women cannot obtain a driver's license, making it illegal for them to drive cars. They may be allowed to obtain higher education, but only upon the consent of the father or husband.
In social interactions, women aren't allowed to meet men in public unless accompanied by a male family chaperone. This conservative rule has led to the expansion of segregation of genders (which was applied only in mosques) to schools and workplaces. Needless to say, women are constantly on the losing end in judicial disputes.