WWE Draft 2018: Rollins, Styles, Black, and Bayley to Change Their Brands?
The next potential draft at the WWE might take place in May 2018. But which stars are moving or jumping ship? How will the latest changes shake-up the momentum at the WWE?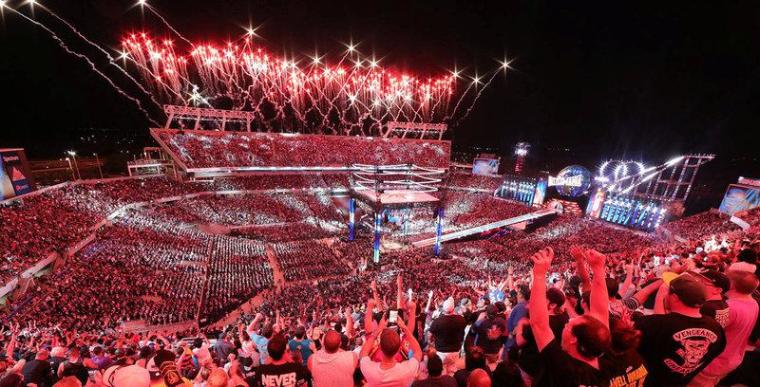 Rumors revealed that all superstars that have proven themselves in both Raw and SmackDownLive are eligible to become part of the WWE draft 2018 at the 2018 Backlash PPV. Switching brands will apparently helped their longevity in the competitions, as well as raise their levels as WWE players.
It helped Jindar Mahal when he moved to WWE SmackDown, where he competed with new rivals. It helped The Miz when he moved to WWE Raw during the last draft and forged his status after he beat Roman Reigns at the Intercontinental Championship.
Speculations now suggest that Seth Rollins might take advantage of this upcoming WWE draft and move to SmackDownLive to replace AJ Styles. Though he's still competitive and was a two-time WWE Champion in the past, Rollins has not been a top player in the league for sometime as he's mostly part of a tag team. The move could make a solo champion out of him again.
Of course, if Rollins is at SmackDownLive then AJ Styles could move to Raw. A potential match with against Samoa Joe and Kurt Angle could ignite more interest from WWE fans.
Some fans believe that Bayley the Huggable could be better off at SmackDownLive. Though once a women's champ at Raw, she hasn't had her time in the spotlight after Wrestlemania 33 and the transfer could be the boost she needs.
Another speculation involves Aleister Black's move to Raw. If he's in, he could challenge The Miz for the Intercontinental Championship.
The WWE draft 2018 taking place at the Backlash PPV is one of the latest changes that Vince McMahon and the league would like to incorporate. It could mark the return of the concept of having split-brand PPV events, which could then set off new chapters that can change the history of the WWE.
WWE, however, haven't made anything official despite all the rumors. Announcements are still expected to come in light of the changes they have in the works.