A Different Kind of Goal for the 2018 World Cup in Russia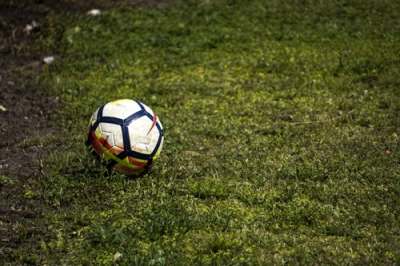 Russian government-backed meddling in the 2016 U.S. Presidential election has filled the headlines for weeks, but another of its moves with serious implications has gone largely unreported.
Legislation introduced in Russia in 2016, known as the Yarovaya Law, has cracked down on evangelism outside officially-recognized churches, in an effort to stifle the spread of the gospel in the heart of the former Soviet Union. Sadly, this new law enables the government to tighten restrictions against any mission activity beyond the doors of the church.
But no door can ever be sealed against God, and when the 2018 World Cup tournament opens in Russia next month (June) it brings with it a golden opportunity to score big for the kingdom of God.
That is what Mission Eurasia will be doing when we partner with hundreds of registered churches around Russia that will host free big-screen live broadcasts of the games during the June 14-July 15 tournament.
A critical time for Russia
While complying with the controversial Yarovaya Law, that began restricting evangelistic activity outside their doors in 2016, these churches expect to welcome in thousands of people eager to see some World Cup action.
They hope the excitement of international soccer and warm hospitality—they'll also be serving refreshments—will create an atmosphere in which eternal conversations can take place.
Central to the initiative will be the distribution of as many as 600,000 pieces of Scripture, published in partnership with several other organizations, including 100,000 copies of a special edition Russian-language New Testament, for which funds are still needed.
Each copy will include discipleship materials to nurture a beginner's faith, with a QR code that links to a New Life app developed by ShareWord Global, which is full of excellent discipleship resources, including a directory of local churches, for new believers or those interested in learning more about Christianity.
This tremendous opportunity comes at a critical time for the country, which finds itself increasingly isolated on the world stage. Meanwhile, at home Russia faces major social challenges. Among them:
* one of the fastest-growing AIDS/HIV rates in the world
* the world's highest rate of addiction to injectable drugs
* the third-highest teen suicide rate in the world
Clearly, Russia needs real, lasting spiritual transformation. And though Russia is a culturally and historically Orthodox country, the Russian people are searching for a real relationship with God that can only be found through His Word.
An opportunity to reach millions
The hope for Russia is not in its government: it is in the gospel and its young Christian leaders who, free from the influence of the former Soviet regime, are committed to spreading God's kingdom in their country.
I'll never forget the first time I held my own Bible in my hands. As a young believer living in the Soviet Union where God's Word was restricted, I was grateful to Western Christians who had smuggled Russian-language copies of the Scriptures into my country.
That Bible changed my life as I grew closer to God through reading His Word and sharing it with others.
I learned a life-changing lesson from that experience: one copy of God's Word can transform dozens of lives forever. And that is why I am so passionate about our unique campaign to put the Bible into the hands of thousands in my former homeland.
At a time when the Russian government is increasing its restrictions on religious freedom, we see this World Cup outreach as a strategic moment to equip the evangelical church in Russia for potentially reaching millions of lost men, women, and children.
We believe that God is holding open this door for us in the West to partner with faithful Christian churches in Russia, to help those who suffer under the darkness of sin and despair.
I know from my own experience that dozens of people can be reached through just one Bible. That's the different kind of goal we have for the 2018 World Cup--that it will be more than just a tournament, but the beginning of God's transformation across Russia.
Born in the USSR, Sergey Rakhuba is the President of Mission Eurasia (
www.missioneurasia.org
) based in Wheaton, Ill. Founded in 1991 as Russian Ministries, the organization trains and equips young leaders across the former Soviet Union.