Being an activist without being political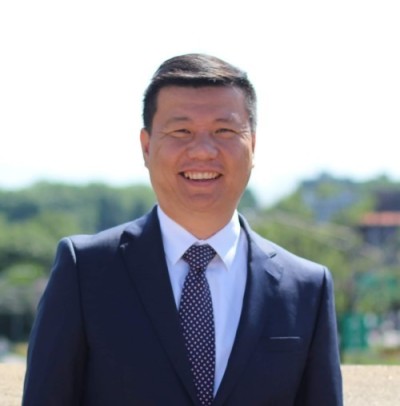 In the wake of recent events, the pandemic, global tensions between countries, racial tension and conflict at home, churches have had to balance between being too politicized and tone deaf to the issues affecting their congregants and the larger community.  As a pastor of a church whose congregation is predominantly Chinese-American in New York City, I have also struggled and pondered this delicate balance in the maelstrom of anti-Asian racism and violence. 

Indeed, I have observed an intensification of churches becoming "political" while in pursuit of activism on important issues.  I believe this approach is wrong-headed and self-defeating.  To begin with, I am not suggesting churches do not have a place in the polity of a country.  Indeed, to suggest otherwise, is tantamount to living out the old adage of burying one's head in the sand.  To paraphrase one pastor, "In the concept of separation of church and state, the church may have chosen to separate itself from the state, but the state has never separated itself from the church, it has always been involved in the affairs of the church." 
Being involved in your community and fighting for things that matter to your community and your church is political but also biblical.  Indeed, God Himself rebuked the prophet Jonah with this statement, "And should I not have concern for the great city of Nineveh, in which there are more than a hundred and twenty thousand people who cannot tell their right hand from their left—and also many animals?" (Jonah 4:11).  If being political means being active in issues that concern your church and community, then I think we should all be political for it broadens our ministry beyond the four walls of our churches (physically as well as spiritually).  Yet what I find unsettling is churches allowing secular politics to determine the reach of their ministry and care, permitting outside political considerations to narrow the scope of their visions and missions.  Political leanings and positions would determine which causes they champion or emphasize in their churches, which people groups they are passionate about, and which protests or rallies they encourage (explicitly or implicitly) their congregants to join.  

In one Latin American country, I know of a resistance by church leaders to plant churches in wealthier neighborhoods because they believed the rich have everything in this life and therefore do not need the Gospel and eternal life.  While from the opposite political and economic spectrum, this example is not exactly dissimilar from wealthy American churches in the 19th and 20th centuries who excluded immigrants, the poor, and others from their congregations.  This type of politicization of the church is unbiblical and fatally flawed. 
While Christ may have shared some of the same goals as the politicians and special interest groups of His day, He was ultimately guided by His divine mission.  While His goals may have aligned at times with the world's, Christ's process and means were entirely different.  As exemplified by Christ's response to the question of whether Jews should pay taxes to their Roman occupiers, "So give back to Caesar what is Caesar's, and to God what is God's" (Matthew 22:21).  While Christ was not discounting the evils of the Roman Empire, He was focused on an allegiance far more eternal and important than any earthly political or ethnic affiliation.  Christ never allowed the world's political considerations determine the scope of His vision or ministry because ultimately, He knew the Gospel and the Church would not flourish but die if they were constrained to one cause or one group.  God's vision and ministry is always greater, always transcendent above human visions and considerations.
Following the example set by Christ, our "forerunner" (Hebrews 6:20), the Church can be active as a member of the general polity without becoming beholden to the political currents of the time.  While we may share the same goals as the world from time to time, we must vigilantly guard the independent process and means by which we arrive at those goals.  Any intellectually rigorous as well as biblically faithful church should dread to do otherwise.  As the Apostle Paul noted, "Where is the wise person? Where is the teacher of the law? Where is the philosopher of this age? Has not God made foolish the wisdom of the world?  For since in the wisdom of God the world through its wisdom did not know him, God was pleased through the foolishness of what was preached to save those who believe" (1 Corinthians 1:20-21).  In this way, we can assure our goals are always closely aligned with God's goals and the reach and scope of our vision and mission are not constrained by the political winds of the time.  We will not be a poor or rich church, conservative or liberal church, we will simply be God's church.
David Rong was born in China and raised in New York City.  He practiced law for thirteen years (seven of which as a prosecutor in Bronx County, NY).  He is presently the lead pastor of Great Commission Bible Church in Jamaica, NY (a predominantly Chinese-American congregation in New York City) and has been in ministry for eleven years.  He also serves on the AAPI Advisory Council of the Nassau County District Attorney's Office as well as the Kingdom Justice & Mercy Team of the Metro District of the C&MA.  He is part of a movement of pastors (across racial, ethnic and denominational lines, named Churches for Peace) in the New York City area working together to build bridges between different ethnic groups and serving the community together.