Defender of the Faith Defends His Integrity
Ravi Zacharias is one of the leading defenders of Christianity in our generation.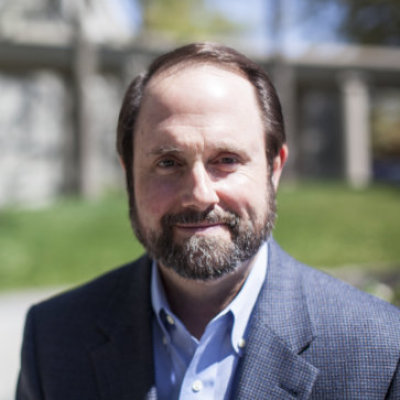 Ravi Zacharias is one of the leading defenders of Christianity in our generation.
Born and raised in India, he was an atheist until the age of seventeen, when he tried to commit suicide by swallowing poison. At the hospital, a Christian worker brought him a Bible and asked his mother to read to him from John 14. When he heard verse nineteen, "Because I live, you also will live," he committed his life to Christ.
In 1966, he immigrated with his family to Canada, where he earned an undergraduate degree and a Masters of Divinity. He has been active in evangelism and apologetics for many decades, speaking in more than seventy countries and some of the world's most prestigious universities.
His ministry now has fifteen offices around the world and a global team of speakers. He has authored or edited more than twenty-five books on theology, apologetics, comparative religion, and philosophy. He has been married to his wife, Margie, for forty-five years.
A surprising headline
I have read his books and appreciated his ministry for many years. That's why this Christianity Today headline was such a shock: "Ravi Zacharias Responds to Sexting Allegations, Credentials Critique."
The second accusation is that Zacharias has used the title "Dr." even though he has no earned doctorate. He has received numerous honorary doctorates, a fact that has led publishers and ministries to refer to him as a "doctor." One claimed that he "holds three doctorate degrees."
His ministry explains that "neither Ravi nor his ministry has ever claimed he had an earned doctorate." His team will work to clear up any confusion regarding his credentials in the future.
The first allegation is the focus of my concern today.
According to a statement Zacharias released Sunday, he was speaking at a conference in Canada in October 2014. There he met a couple who expressed interest in his ministry. The wife asked him to reach out to her husband because he had questions about the Christian faith. Zacharias sent an email and book to the man.
Months later, she began contacting Zacharias using the email address he used to contact her husband. Then, "last year, she shockingly sent me extremely inappropriate pictures of herself unsolicited. I clearly instructed her to stop contacting me in any form; I blocked her messages, and I resolved to terminate all contact with her."
In April 2017, she and her husband sent Zacharias, through an attorney, a letter demanding money. Zacharias immediately notified his board and personally engaged legal counsel.
His attorneys filed a lawsuit against the couple, who requested mediation. An agreement was reached in November 2017 to resolve the issue and dismiss the lawsuit. As a result, Zacharias is legally prevented from discussing the matter further. But he strongly denies soliciting improper pictures from the woman or engaging in any immoral conduct with her.
In fact, Zacharias states, "In my 45 years of marriage to Margie, I have never engaged in any inappropriate behavior of any kind." He has made it a long-standing practice not to be alone with a woman other than his wife and daughters.
However, he adds, "I now realize that the physical safeguards I have long practiced to protect my integrity should have extended to include digital communications safeguards. I believe–and indeed would counsel others–that the standards of personal conduct are necessarily higher for Christian leaders."
Expect to be attacked
Ravi Zacharias's experience makes clear the fact that Satan wants to damage your witness and mine today.
If you're a Christian, you're a new creation (2 Corinthians 5:17). Satan cannot have your soul, so he wants to keep you from winning other souls to Jesus. You have a spiritual target on your back.
Thus, you should expect your enemy to attack your integrity, knowing that this is an effective way to damage your witness. In this skeptical age, people are likely to accuse Christians of impropriety even if we have done nothing wrong. That's why Billy Graham was never alone with a woman who was not his wife. We must take the initiative to protect ourselves from those who would attack us.
If you were running for office, you would anticipate the attacks of your opponent. We should do the same with our spiritual enemy. If you wait until there's a problem, you'll have a problem.
So be proactive. Refuse to be in situations that could appear compromising, whether in person or through technology. And ask the Holy Spirit to protect you from words or actions that would weaken your witness.
Jerry Bridges: "The person who fears God seeks to live all of life to the glory of God." Do you fear God today?
Originally posted at the Denison Forum.
Adapted from Dr. Jim Denison's daily cultural commentary at
www.denisonforum.org
. Jim Denison, Ph.D., is a cultural apologist, building a bridge between faith and culture by engaging contemporary issues with biblical truth. He founded the Denison Forum on Truth and Culture in February 2009 and is the author of seven books, including "Radical Islam: What You Need to Know." For more information on the Denison Forum, visit
www.denisonforum.org
. To connect with Dr. Denison in social media, visit
www.twitter.com/jimdenison
or
www.facebook.com/denisonforum
. Original source:
www.denisonforum.org
.