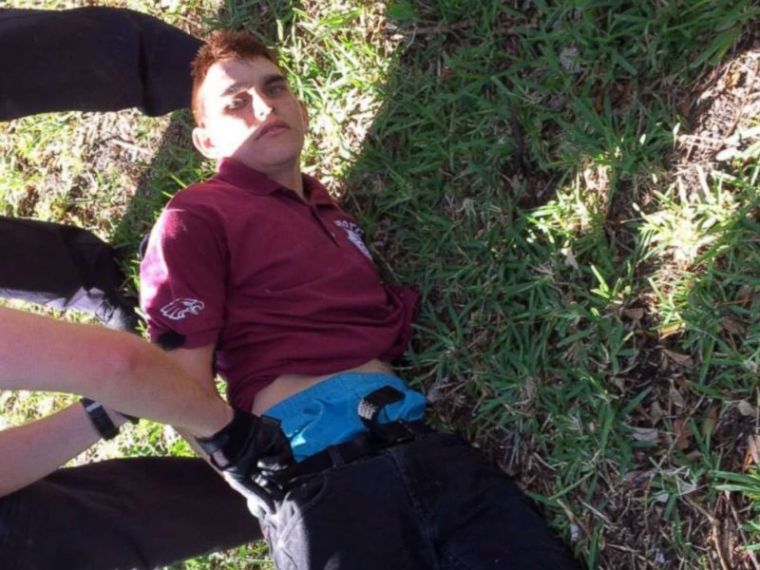 Families and individuals living with autism are weary of being dragged into the fearmongering following the tragic events of at Marjory Stoneman Douglas High School in Parkland, Fla.
News reports keep mentioning Nikolas Cruz's autism. It remains unclear whether Cruz was officially diagnosed and receiving services through his school district. Nonetheless, the public is left to draw its own conclusions about what role autism played in his choice to kill so many people. As the public attempts to connect dots of information, families and individuals living with autism are weary of being dragged into the fearmongering following the tragic events of at Marjory Stoneman Douglas High School in Parkland, Fla.
Assuming Cruz was diagnosed through proper channels, an autism diagnosis is not that remarkable. Millions of autistic Americans manage to get through life without becoming infamous. They are husbands and wives, mothers, fathers, students, doctors, teachers, artists, scientists and much more. Yes, some autistic people need significant support throughout their lifespan to do what the average non-autistic person can do. With that support, and the appropriate expectations, autistic people do remarkable things. Research has found that autistic people are no more likely to engage in criminal behavior than people who aren't autistic.
Why does Cruz's unconfirmed autism diagnosed keep getting mentioned and why are families and individuals quick to distance themselves? First, people are looking for something to blame. Second, fear of being tainted by mental illness and the violence perpetrated by Cruz is strong among families and individuals living with autism. It's understandable that people don't want to be caught up in the turmoil surrounding the murders of so many.
It's not that great of a leap to believe that if enough people get it in their heads that autistic equals violence that all autistic people will suffer from the association. It doesn't take long cruising through comment sections on various news articles to find commenters willing to throw autistic people on the trash heap of life. The same attitude extends to people dealing with mental illness. 
What stands out alongside the jarring loss of life is that the system tasked with providing support and services for people experiencing mental health crises, as Cruz was, failed in spectacular fashion. Numerous reports to school authorities, local, federal law enforcement and state social services showed little success in addressing Cruz's struggles at home and school. His mother, isolated from a social network that could have provided support, attempted to deal with the increasingly complex issues her son faced alone. In a case of over reaction, Zachary Cruz reportedly endured a stay in a mental hospital for psychiatric evaluation following a rumor that he would follow in his brother's footsteps.
For many, this tragedy is an opportunity to restage familiar ideological battles over gun control. Reactionary responses along entrenched ideological lines gloss over the real suffering caused by ineffective systems of identification, intervention, family and individual support when it comes to autism and mental health. People are left doing the best they can while systemic failures go unaddressed and political opponents score points off each other over the suffering of human beings.
Samantha Pierce is dedicated to advocating for children and works to support families and people with developmental disabilities. Along with her husband Samantha also manages her squad of five children and all their stuff. Samantha is the founder of NeuroDiversity Consulting LLC and the nonprofit Sanchia A. Callender Foundation.