Feelings Are Not a Threat to Our Spiritual Safety
We're told to fear our own senses and emotions. Especially when our emotions are negative and/or are in response to something to do with church.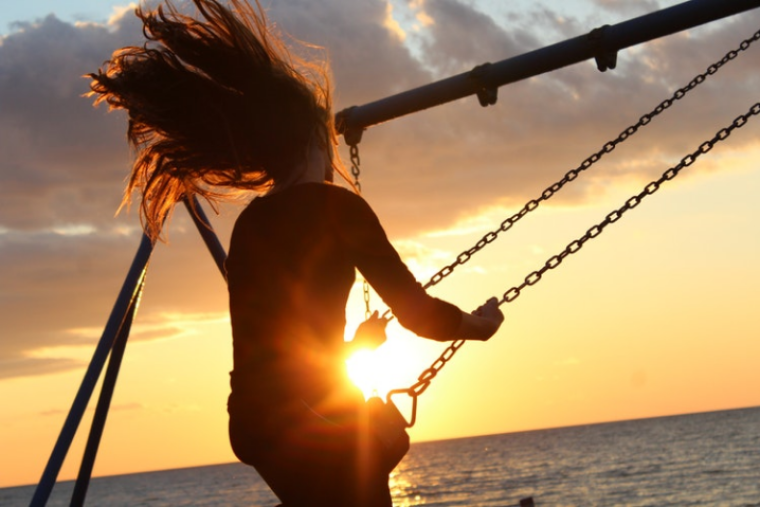 The heart is deceitful. We can not trust our own emotions. We must use reason above all else because God gave us brains and He intends us to use them.
If you're like me, these are all things you've likely been told during your entire experience with the conservative evangelical church. We're told to fear our own senses and emotions. Especially when our emotions are negative and/or are in response to something to do with church. In extreme situations, such verses can even used as a safeguard to prevent people from seeking help for mental health outside of the church and the Bible.
We're taught that the devil uses our emotions to deceive us and lead us into sin. That we cannot truly rely on what they are telling us.
But is this really the case? Is this the picture that Scripture presents?
From what I have studied, I would have to say "no".
I want to take a quick look at some examples of emotion used through Scripture.
I think the most prominent example that springs to mind immediately is the David – the man after Gods own heart. He was a highly emotional human being. He loved his friends deeply (1 Samuel 18, 1 Samuel 20). He felt great joy (2 Samuel 6:12-15, Psalm 9:1-2). David felt the emptiness and sting of abandonment (Psalm 22:1-2). He felt compassion (1 Samuel 26:7-12, 2 Samuel 9). He felt helplessness (Psalm 35:17). He felt fear (Psalm 69:1-5 Psalm 70). He felt anger (2 Samuel 12:5-6, Psalm 109:1-20). He felt depression (Psalm 22:1-19).
And not once does Scripture indicate that David was in sin because of his emotions.
There's a reason that the Psalms are so beloved by so many, including the unreligious. They resonate with us. David was expressing the deepest emotions of his soul. He did not filter out his feelings or repress them out of concern that they might lead him away from God. He used his emotions as a way to connect with his God. He knew that his emotions were not inherently bad. He knew they were natural. He did not fear them.
Perhaps this was because he knew, having such an intimate connection with God, that the Creator of Heaven and earth is also a Being filled with emotions. And he knew that this God would understand his feelings. Because God not only created us to feel feelings – God Himself experiences the same emotions that we do.
God understands joy (John 15:11). He understands sadness (Genesis 5:5-7). He understands rejection (1 Samuel 8:7, Isaiah 1:2-4). He understands compassion (Psalm 145:9, Zechariah 10:6, Revelation 7:13-17). He understands longing (Matthew 23:37). He understands anger (Psalm 78:56-59).
And never once does Scripture indicate that God is a sinner.
If He is allowed to feel and express His emotions. Why do we actively try to stop ourselves from feeling and expressing our own?
"Counting it all joy" does not mean that we do not feel real pain. It does not mean we do not feel deep hurt and sadness. It does not mean that we don't suffer. If the Bible commands us to mourn with those who mourn, we have to take that as a command to not only embrace our own hard feelings as real and worthy of our attention to properly process, but it's something we must actively encourage in each other.
Science backs this up.
Mary Ainsworth's work was instrumental in discovering the necessity for secure emotional attachment between infants/children and their caregivers/parents in the 1960s and 1970s. Research since then has shown the tragic impact on mental health for infants who do not gain that secure attachment to help them learn proper tools for their own emotional regulation.
Dr. Gabor Maté wrote an entire book on the very physical need to understand and process our emotions (When the Body Says "No": The Cost of Hidden Stress.) Brené Brown has devoted her career to researching emotion and why it is necessary for us to understand our feelings.
And all of this starts with allowing ourselves to feel our feelings. It starts with learning to label our feelings. It starts with learning to understand where our feelings come from and why.
It starts with learning to accept that our feelings are very real parts of ourselves that demand and deserve to be known.
Feelings are not a threat to our spiritual safety. They are the key to our emotional and mental health.
Shari Smith has grown up in the evangelical church. Her journey has led her from conservative Christianity to the brink of agnosticism and back to Jesus again with fresh understanding of the Gospel. She has a passion for writing, and her work can be found on her blog, "Running on Faith and Coffee".