God Promises to Be a Father to the Fatherless
We live in a fatherless generation where nearly 50 percent of homes end up in divorce.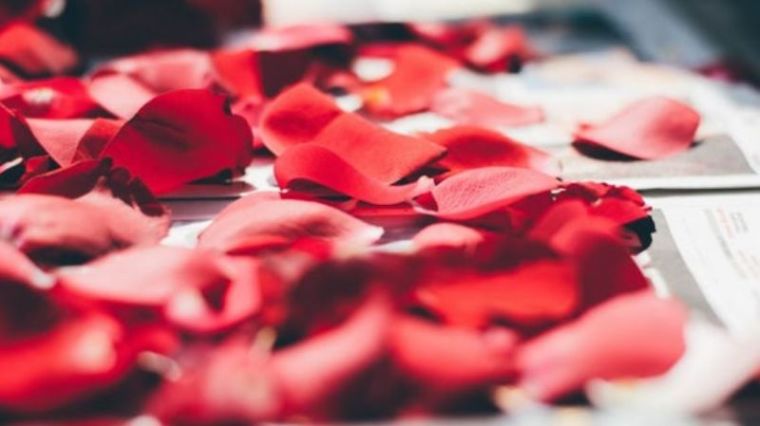 Valentine's Day is the biggest day of the year to celebrate who you love and who loves you.
There is an entire industry of greeting cards and gifts dedicated to this single day. For some people, it is a day to honor relationships, for others it is a day to think of love lost.
In a culture where the pursuit of love is paramount, February 14th is considered the most prominent day of the year. With that in mind, I couldn't think of a more appropriate time to write about our need for God's love than today.
The truth is, we were all created to experience perfect love. When God knit us together in our mother's womb, He wove the insatiable need for pure love into the very fiber of our DNA. 1 John 4:16 says that 'God is love', so it should not surprise us that since we were created in His own image, we need love like we need oxygen.
Every baby ever born, was born with the God given expectation to be loved by their parents. They don't have to be taught how to receive love or how to love others, they just do. The foundational need for love is intertwined into the fabric of every human heart.
Unfortunately, because of the fall, none of us have been loved perfectly like God intended. Some of our parents have loved better than others, but the reality is that even the best of parents couldn't give us the love that we were created to experience. This has resulted in a love deficit that has affected every person on the planet to some degree.
For me personally, I grew up in a home where my father struggled with alcoholism so I spent much of my life trying to earn his love through performance. Others have spent their lives searching for love seeking false comforts and addictions, while still others simply close their hearts so protect themselves from being hurt.
The reality is that we all need to be loved with the everlasting love that comes from God Himself. The good news of the gospel is that Jesus came two thousand years ago to restore us back to the perfect love that was lost in the garden. And that perfect love has a name. His name is Father.
Everything that Jesus did was an exact expression of His Father's heart (Hebrews 1:3). He only spoke the words that He first heard His Father say (John 8:28) and He only did what He saw His Father doing (John 5:19-20). The day before Jesus went to the cross, He began to intimately share His Father's heart for His disciples on a deeper level when He said these words
in John 16:25-27..."Though I have been speaking figuratively, a time is coming when I will no longer use this kind of language but will tell you plainly about my Father. In that day you will ask in my name. I am not saying that I will ask the Father on your behalf. No, the Father himself loves you because you have loved me and have believed that I came from God." (NIV)
For the first 22 years of my Christian life, I had a theological understanding of this Scripture passage but my own father wounds prevented me from fully experiencing His love for me. It wasn't until I was able to receive healing for my parental hurts that I was able to truly believe Almighty God really loved me and He was my true Father.
I had my own homecoming at a men's retreat back in June 1998, when a man named Jack Winter offered to pray for me to receive a deeper revelation of the Father's love. After asking me if I could forgive my own father for not being the father I needed, Jack wrapped his arms around me and prayed a simple prayer. He said... 'Father, make my arms, your arms for your son because he has known a father like You'.
In that moment, as I was weeping like a five-year-old little boy needing to be loved, I experienced my Heavenly Father's embrace like I never had before. It was like wave upon wave of His liquid love was pouring into all of the areas of pain that I had endured growing up. After this prayer time was over, I saw in a new way why Jesus died on a cross for me two thousand years ago. It was so His Father could become my Father (John 20:17).
This revelation of love has changed everything for me in the past 20 years. I no longer see myself as a servant trying to appease a temperamental master. I now know that I am a much loved son of the living God and He really is my Dad! No longer do I have to deal with the relentless drivenness of trying to be worthy enough for love. Now I know it was my Father's love that made me worthy!
As a result of coming into this new revelation of love, I created a sermon illustration called 'Father's Love Letter' that I shared in my home church back in January 1999. This compilation of 50 paraphrased Bible passages took on a life of their own and went viral on the Internet touching millions of people around the world. Since that time, we have heard from thousands of people around the world who have been transformed by Father's God's love for them.
Even though we live in a fatherless generation where nearly 50 percent of homes end up in divorce, God promises to be a father to the fatherless (Psalm 68:5). He is not just a father figure, but He promises to be a real Father to you (2 Corinthians 6:18) The truth is that we aren't fatherless. We are actually God's kids. (1 John 3:1)
In John 14:6, Jesus tells His disciples that He is the way home to His Father. Philip and Thomas reply in John 14:8 by saying... 'Show us the Father and it will be enough'. In the past 20 years of ministering the Father's love around the world, we are convinced what these disciples said to Jesus is the foundational cry of the human heart. I am so glad that Jesus answered them in verse 9 by saying... "If you've seen me, you've seen the Father".
My prayer for you today is that you would know that God has always loved you and He will always love you. And He created you to experience His love through a personal relationship with His Son, Jesus Christ. And on this Valentine's Day, a day when love is celebrated around the world, I want to declare a prayer over you the Apostle Paul prayed in Ephesians 3:14-19...For this reason I kneel before the Father, from whom every family in heaven and on earth derives its name. I pray that out of his glorious riches he may strengthen you with power through his Spirit in your inner being, so that Christ may dwell in your hearts through faith. And I pray that you, being rooted and established in love, may have power, together with all the Lord's holy people, to grasp how wide and long and high and deep is the love of Christ, and to know this love that surpasses knowledge—that you may be filled to the measure of all the fullness of God. (NIV)
Over the years, February 14th has been one of the most popular days of the year where people have visited our FathersLoveLetter.com to experience the Father's love. So I think it is appropriate on this special day, that I share this love letter with you.
Barry Adams is co-founder of Father Heart Communications with his wife, Anneliese. He is an international speaker and author (The Kingdom Belongs To Little Children - Father's Love Letter Devotional) whose passion is to share the life changing message of the Father's love through the following websites... FathersLoveLetter.com - 365Promises.com - FatherLovesTheWorld.com - Fatherheart.tv - GodLovesYou.tv - AbbasKids.com