How Including Fathers Impacts the Entire Family's Health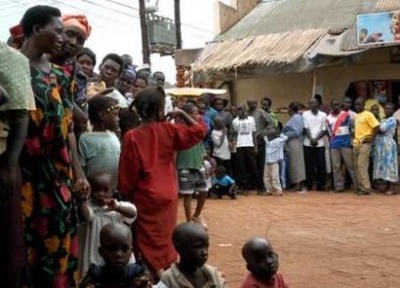 As a Christian couple we are a bit unusual in that we became involved in the HIV/AIDS issue in the 1980s and have dedicated our lives to helping those affected by this particular disease since that time.
Throughout more than thirty years of that caring process, we discovered many other issues that require our attention. While we both were familiar with the many references in Scripture that call us not to pass by those who are in need, but to stop and help them, neither of us ever thought we would end up where we are today: helping those who suffer from HIV/AIDS and also being proponents of maternal and child health. But that is what God was calling us to do, and that is what we have done.
Our early visits to Malawi and Uganda showed us that these epidemics are not driven by poverty, but—as in all areas of the world—are instead fueled primarily through an increased number of sexual partners. Data showed that infection rates among patients of all economic backgrounds were roughly the same. We found college professors, medical professionals, government workers, and others at the high end of the economic ladder dying in numbers similar to, or larger than, the number of people dying in the working class community. Both countries were desperate for a solution to the scourge of HIV/AIDS.
Through a professional colleague we identified a rural mission hospital in Malawi, serving roughly 250,000 people from 600 villages that would be an excellent model for clinical care and prevention. We devised a comprehensive plan and implemented it in 2000−2001 to encourage mothers to deliver their babies in the hospital, and have them tested voluntarily for HIV after comprehensive counseling.
In addition, the fathers were able to take home nutritious meals along with their wives and children. This also provided the opportunity to offer voluntary testing to the fathers in a critical initiative we called family-centered care. Within a year, the 600 villages had established twenty AIDS Health Councils, where critical information was disseminated on AIDS and other health issues. In just a few short years, deliveries at the hospital rose from 1,500 a year to more than 4,500. And unlike with most HIV programs, men became integral to its effectiveness. When the President's Emergency Plan for AIDS Relief was enacted in 2003, we were able to expand on the family-centered care clinics we had already established with local partners in Zambia, Uganda, and South Africa.
After our nearly twenty years of working in sub-Saharan Africa with a number of care models, it is absolutely clear to us that the family-centered approach is essential. Programs focusing only on women and children that leave the fathers out will not have a long-term impact. This is true for HIV/AIDS, family planning, nutrition, clean water, and myriad other issues. Leaving out the male in the household most often defies the cultural context, but also sets up division within the household. As Christians, we believe it is critical to promote the strength of the family unit, which ensures better health and long-term outcomes, not just for the children, but for every member of the family.
In addition, we also appreciate and respect the sensitivities of various faith traditions. Interestingly, most faith traditions also focus on the importance of the family unit for health and well-being. We have seen the results of this approach: fewer maternal and child deaths; lower rates of HIV infections, due largely to young people delaying sexual debut and to adults being faithful in their relationships; and overall better health outcomes. It has been our honor to serve these amazing brothers and sisters around the globe. It should be no surprise to those of us who love Christ to see that recognition of the family unit is core to preserving good health for all people.
This piece is excerpted with permission from Zondervan Publishing from the recently-released "Mother & Child Project: Raising our Voices for Health and Hope," a compilation on global maternal and child health issues.
Shepherd Smith is the president of the Institute for Youth Development. His wife, Anita, is president of the Children's AIDS Fund International and a former co-chair of the President's Advisory Council on HIV and AIDS.