How to keep group fellowships strong in the pandemic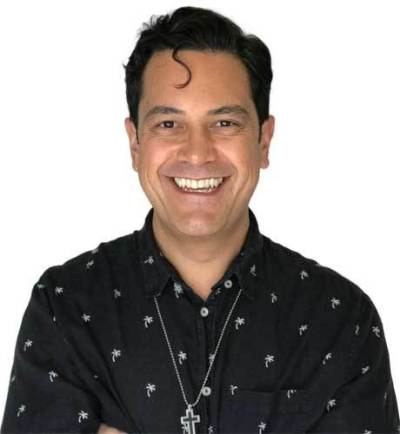 In this unique time where church is done largely online, it's important to keep our fellowships strong by incorporating ways to increase a sense of trust and an emotional connection between leaders and group members. Why? Because strong relationships between brothers and sisters is what God designed for His church, especially through tough times like this pandemic season.
This is why the apostle Paul told the Thessalonians to "encourage one other and build one another up" (1 Thessalonians 5:11). It's because he knew that a threefold cord is not quickly broken (Ecclesiastes 4:12), and that, together, brothers and sisters – will prevail against whatever the future holds.
In that spirit, here are a couple of tips that will aid us in keeping our fellowships strong:
1. Spend time with group members
Time is an essential ingredient in building trust and an emotional connection with our group members. Jesus spent time with His disciples, both individually and corporately, as He traveled with them, ate with them, and taught them. In other words, He wasn't always talking about the Scriptures, oftentimes He was spending time doing daily life with them.
In this new environment, we can still reflect that dynamic in our interactions with our group members by ensuring that we consistently call them and talk to them about their daily lives. This is time spent outside regular bible study discussions.
What's God teaching you this week?
What is your family doing to pass the time?
How are you doing?
How are you REALLY doing?
Whether we ask these questions in individual phone calls or corporately (on Zoom, for example), these are questions we can ask in order to get our members to open up and talk about themselves. And when they do, and we actively listen and affirm them, we are continuing to develop trust and an emotional connection, which, in turn, maintains strong fellowship.
2. Affirm and encourage group members whenever possible
Many times Jesus affirmed and encouraged the people He was talking to. The first time Jesus saw Nathanael, He said to him, "Behold, an Israelite indeed, in whom there is no deceit!" (John 1:47). When Peter correctly identified His divine identity, Jesus said to him, ""Blessed are you, Simon Bar-Jonah!" (Matthew 16:17).
I believe He did these things because He knew that, deep down, all human beings desire to be affirmed and recognized. Not only that, but when we are affirmed, it inspires us to continue on. The bottom line is: If Jesus thought it was important enough to do for the people around Him, then we should also do it for the people around us.
Some of us are already really great at affirming and encouraging others, and some of us need a little practice. What it really boils down to is having the proper perspective. If the goal of group leaders is to grow up their members in the ways of Christ then identify and praise those qualities whenever possible.
For example, we can say things like:
"What a great job leading your family this week! It sounds like the Lord is growing you mightily through this time."
"Your obedience is inspiring! I'm blessed to see you shine in this area."
"You handled yourself really well and I want to congratulate you on that! Keep doing what you're doing, because God is using you through it."
"Take courage because God chooses to see Christ's strength and character in you! And He will continue to sanctify you through this."
There are many different ways to affirm and encourage our members. Just remember, when we do so, we're following Christ's example.
3. Say more words in texts and emails
A leader's typical method of communication is in a face-to-face group setting. This trades on body language and other nonverbals that develop a more relational feeling in meetings, which in turn builds stronger relationships. Smiling and making eye contact in a face-to-face environment sets our group members at ease and increases trust and comfort in our relationships with them.
Tone of voice is also crucial, simply because the proper tone conveys a friendly and supportive attitude, even when challenging someone. For example, saying the phrase, "What did you yesterday?" can be communicated either in a friendly or hostile way depending on the tone of voice used.
The problem right now is: We can't smile, make eye contact or convey a tone of voice when we text or email our group members. To fill that void we should say more words. The more words we communicate, the better sense a person gets of how we feel towards them. Consequently, writing "What did you do yesterday" through a text message can easily be received as cold and accusatory. But notice the difference when more words are used: "You've been on my mind lately and I just wanted to reach out and see how you and your family are doing. So what did you yesterday?" A once cold and accusatory text or email now reads like a warm and caring question from a close friend.
Remember, in this time of online fellowship during the coronavirus pandemic, spend time with group members, affirm and encourage them whenever possible, and say more words in texts and emails. If we can do these things, we'll keep our fellowships strong.
Nate Sala is the president of a Christian apologetics ministry called A Clear Lens. As a former public school teacher, Nate trains Christians to effectively communicate their faith in Jesus with a method called First Date Evangelism. For more from Nate and his team go to www.clearlens.org or follow them on Facebook (www.facebook.com/clearlens) or Twitter (www.twitter.com/AClearLens).