Key FBI Witness Now Says Former Rep. Steve Stockman Is Innocent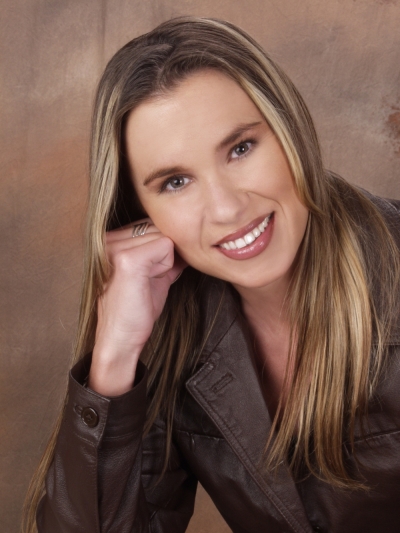 One thing President Trump has done is to expose ardent leftists working for our government who believe anything goes to fulfill a leftist utopia. Some call them the "Deep State," others call them the "resistance." Their radical agenda is to destroy anyone they view as standing in their way. We see it in their attacks against Trump and Supreme Court Justice Brett Kavanaugh, among others.
The left believes you need to destroy the innocent to achieve a socialist paradise — the end justifies the means. Creation of a false narrative pursued relentlessly — regardless of facts just to destroy your political opponent — this is how these employees in key government positions operate.
These same government employees turn a blind eye to leftist malfeasance. The book, "See Something, Say Nothing" documents how Barack Obama ignored terrorists such as the Boston Marathon bombers. Meanwhile, Obama called both terrorists and Republicans the same thing — extremists.
If that gets you upset, as it should, you need to know how the news media buried a story regarding how the FBI and DOJ suborned perjury and rigged a conviction of former Congressman Steve Stockman(R-Texas). In an explosive story that's about to be released, a key witness in the trial, Ben Wetmore, lays out in detail how he was repeatedly threatened and pressured to change his testimony, and asked to falsely claim he was running a spy network for Stockman. (As most liberals do, they blame others for what they are doing. Ironically, it was Hillary Clinton who hired a spy to spy on the Trump campaign.) Wetmore was an attorney for one of the nonprofits Stockman was involved with. Prior to Trump, Stockman was on the top of Obama's enemies list. (According to former government officials, Obama kept multiple enemies lists.)
Stockman was found guilty on 23 out of 24 counts earlier this year, mostly vague crimes that can be asserted against almost anyone, like "mail fraud" and "money laundering." For example, Wells Fargo had a scandal where they opened up bank accounts without customers knowing. Stockman was charged with money laundering and wire fraud for the bank's wrongful maneuver! As Joseph Stalin's head of the secret police said, "Show me the man and I'll show you the crime."
Stockman sits in prison awaiting sentencing. His conviction relates to a mere four donations to two nonprofits he was involved with. He fundraised for them before he ran for office. He did nottake any money from them when he was in office from 2013 to 2014. The donations were given to the charities in 2012 through 2014 by two men, totaling $915,000. They understood that their money was going to promote conservative ideology.
The prosecution also had a problem with a campaign mailer sent out by one of the nonprofits that simply provided public information on Stockman's positions as well as highlighting Sen. John Cornyn's liberal voting record. There was no express advocacy. Many elected officials' victories have been due, in part, to expenditures by 501c(4) organizations during their campaigns. They don't face the restrictions that traditional 501c(3) nonprofits face.
The judge admitted she did not fully understand the difference between a 501c(3) and 501c(4), but blew it off saying it didn't matter. And the prosecution kept the jury confused. They referred to the legitimate nonprofit organizations as "sham nonprofits."
Fraud is an easy charge to bring in federal court, because it has an amorphous meaning there. But they weren't defrauded. Richard Uihlein, the patriot who is enduring weathering attacks for his support of conservatives, was falsely told by the FBI that Stockman spent his money for personal use. The trail of credit card expenses presented by the DOJ during the trial occurred two years before Uihlein ever made his donations. Uilhlein's money went to publications, the U.S. Post Office and other nonprofits as was indicated — it did not go to Stockman. That was the conclusion of an independent audit of the expenses.
Stockman got in trouble not because he spent the money wrong but because he spent it right: attacking and exposing Obama and the establishment Republicans.
Wetmore says the whole trial was a sham. The judge ordered him not to discuss anything political or provide full answers at trial. The judge did not appear to grant a single motion or request by the defense. Stockman was outspent by the prosecution 200 to 1. The DOJ rejected defense requests for internal emails that might have shown selective prosecution. The judge rejected all but two defense witnesses at trial stating the others weren't "relevant."
The prosecutors went on a fishing expedition, subpoenaing over an unbelievable 250,000 documents. Stockman's defense didn't have the time to look through all of them. For four years, the DOJ spent an estimated $15-20 million dollars looking into every single email or text message he'd ever sent or received. A case like this should have taken six months to investigate, not four years. The FBI tailed him around Washington, D.C., Houston and his international travel. Witnesses were pressured to cooperate. Wetmore says an FBI agent put on file a report of 'child in distress' with his local police in order to generate a visit to his home by Child Protective Services. There was never anything wrong with his child.
Stockman was targeted because he took on corruption within the Obama administration. He signed onto legislation to impeach then Attorney General Eric Holder, announced his willingness to consider impeachment of President Obama, exposed Hillary Clinton's violation of the Iran sanctions, and called for the arrest of the IRS's Lois Lerner for her contempt of Congress. Due to activities like this, he appeared on the Drudge Report in 2013 and 2014 more times than all of the members of the 113th Congress combined.
Some of the Deep State operatives that Stockman took on are the same ones who are going after Trump. Trump should pardon Stockman and let him go after those same bad actors. Many leading conservatives such as former DOJ attorney Sidney Powell, who wrote "Licensed to Lie," are calling for his pardon. In a recent poll of conservatives asking who Trump should pardon, Stockman got the most votes, over 52 percent. Stockman will also be appealing.
Stockman's colleagues warned him Obama was vindictive and not to take him on. Obama and the DOJ wanted to make an example out of Stockman. The DOJ is asking for life in prison.
Stockman is a true whistleblower and political prisoner. He stood up against Obama, now we should stand with him. It's time to right a wrong and stop the destruction of political enemies of the left. Visit DefendAPatriot.com.