Most Millennials Are Not Pro-Life
I have heard people say that we are in a great era for the pro-life movement, especially because Millennials are highly supportive of life in the womb. Sadly, it is not true. We are tying our hope to a myth.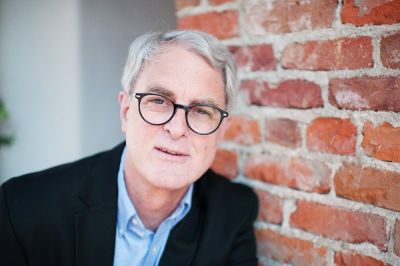 During the past few months I have spoken at some pro-life events as well as several high-level gatherings of national conservative leaders. In each of those meetings I have heard people say that we are in a great era for the pro-life movement, especially because Millennials are highly supportive of life in the womb.
Sadly, it is not true. We are tying our hope to a myth.
A recent national survey conducted by the American Culture & Faith Institute evaluated people's views about abortion from a variety of angles. It did not arrive at the optimistic view that many in the pro-life movement have projected. While there are certainly bright spots that provide hope that America may someday cease to be a world leader in killing the unborn, one of the danger signs is the aggregate perspective of adults under 30.
In fact, when we compared the views of Millennials to those who are 30 or older, there were consistent differences showing that the younger generation is comparatively less supportive of life and more supportive of abortion.
Specifically, when compared to their elders, Millennials turned out to be:
Less likely to strongly believe that all human life is sacred (53 percent vs. 65 percent);
Less likely to believe that the U.S. Constitution recognizes the value of every human life (55 percent vs. 76 percent)
Less likely to believe that abortion should be illegal in all or most circumstances (25 percent vs. 36 percent)
Less likely to say that abortion is murder, regardless of the age or health of the fetus (46 percent vs. 56 percent)
Less likely to describe themselves as "pro-life" (30 percent vs. 39 percent)
More likely to want the federal government to maintain or increase the amount of funding given to Planned Parenthood (57 percent vs. 47 percent)
More likely to describe themselves as "pro-choice" (51 percent vs. 46 percent)
One hopeful outcome was that Millennials are no more likely than older Americans to believe that abortion is either a moral behavior or that it is not a moral issue. Overall, slightly less than half (49 percent) of the 30-plus crowd says abortion is either moral or neither moral nor immoral, while a statistically-similar 47 percent of Millennials take the same position.
Millennials are known to be a socially-conscious, rights-sensitive, future-focused generation. How, then, can they ignore the rights of the unborn and fail to see the moral, ethical, spiritual and political consequences of backing abortion?
Part of it has to do with their spiritual standards. For instance, Millennials are less connected than the rest of the population to Christianity. Compared to their elders, they are only half as likely to be theologically conservative; less than half as likely to have a biblical worldview; and five times more likely to believe that personal rights come from government or society than from God. They are also significantly less prone to accepting the idea that there are absolute morals truths that apply to everyone, regardless of the circumstances.
Other research suggests that the distinct views of Millennials have been dramatically shaped by the massive amount of values-shaping media they have consumed, by parents who have invested less in intentionally teaching their children morals and values, and by schools that have promoted a more progressive social agenda.
The pro-life movement has certainly made valuable strides in recent years. One of the most promising steps forward relates to the widespread efforts to expose young people to graphic videos showing the gruesome practices involved in an abortion. Research on such efforts indicates that when people get a first-hand look at what is entailed in such operations, fewer people support laws that permit the horrible and inhumane killing of the defenseless.
Other research indicates that the number of abortions has declined from its peak, partially due to better contraceptive devices, partially due to the broader use of abortifacients (e.g., "morning-after" pills), and partially due to the reduced number of abortion facilities. That latter condition is the result of the tireless and increasingly effective efforts of pro-life attorneys.
But to continue to move forward, the pro-life movement must be realistic about where things stand in America today. Perhaps the pie-in-the-sky proclamations about the alleged pro-life views of young adults is merely a fundraising tactic meant to bolster the spirits of donors with good news and a positive outlook. If, however, the leaders of the movement truly accept such unfounded beliefs about the Millennials, it will be to the detriment of their movement.
What does the future hold on this matter? Unless substantial changes are made in how young people are introduced to the morals and ethics related to life and death, we may expect them to remain oblivious to the dire situation of the unborn in favor of their seemingly unquenchable thirst for freedom of personal choice in all situations.
And consider this: parents continue to have a considerable influence over the ways their children learn and which critical lessons are intentionally taught and reinforced in the home. Millennials comprise the dominant parenting generation of children under 13 in America today. Like the generations of parents that preceded them, they will pass on what they believe. That does not portend well for those intent upon protecting the lives of the unborn.
Dr. George Barna founded the Barna Research Group in 1984 (now The Barna Group) and helped it become a leading marketing research firm focused on the intersection of faith and culture before selling it in 2009. Through the Barna Group, George has served several hundred parachurch ministries, thousands of Christian churches and many other non-profit and for-profit organizations as well as the U.S. military. He currently serves as the Executive Director of the American Culture and Faith Institute (a division of United in Purpose), and is President of Metaformation, a faith development organization.