Politics, the Pulpit, to Nonprofit Organizations: We Remain a Polarized Country
Did you know that the United States has not been this polarized since the Civil War?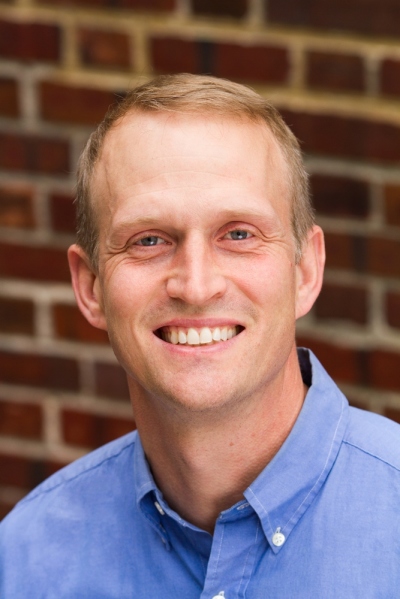 We feel the tension in our homes. We hear it on the news. We scroll past it—or engage it—on social media. From politics to the pulpit and science to sexuality, division runs rampant in our society. Several research studies conclude that the United States has not been this polarized since the Civil War.
Division has even crept into our churches and faith-based nonprofit organizations. World Relief versus World Vision. HOPE International versus Opportunity International. Saint John Baptist Church versus Saint John Lutheran Church.
In John 17, Jesus prays that his followers "may be one," yet it's not unusual to see our brothers and sisters as our competition.
I will never forget when Matt Flannery and Jessica Jackley founded Kiva in 2005. I had recently become the president of HOPE International, which, like Kiva, is a nonprofit microfinance organization. But, unlike HOPE, Kiva seemed to have immediate success. Leading the charge in microfinance, Kiva matched donors with entrepreneurs in need of funding. They were featured in The New York Times and on "Oprah." Almost as soon as a profile was posted on their website, the loan was fully funded.
For many months, I couldn't start a conversation about HOPE International without someone interjecting, "Wait, have you heard of Kiva?" Blinded by envy, we missed the opportunity to cheer them on, and to realize that growth for Kiva meant growth for all of us. Kiva brought an awareness and excitement to microfinance that had never existed before ... and it could only help our mission at HOPE.
Comparison is a deadly game. It discourages us, isolates us and centers our attention on what we lack.
Focusing our allegiance on an organization instead of the Kingdom not only leads to comparisons; it also causes us to focus on making a name for ourselves rather than for God. In Genesis 11, we see this play out in the Tower of Babel. "Come, let us build ourselves a city and a tower with its top in the heavens," the people said, "so that we may make a name for ourselves."
The builders were on a mission to make their own names great. And in response, God confused their languages, bringing their selfish schemes to a grinding halt.
Despite this clear warning, we remain intent on running our own Tower-of-Babel experiments today: We're working to make our names great.
This is too small a mission next to the invitation God extends to each of us. We're called into a vision extending far beyond the walls of our organizations. We're called to make God's name great. In this time of great tension and division, this is our moment to demonstrate uncommon unity.
How can we begin rooting for our rivals?
1. Remember our allegiance to Christ and His Kingdom.
When we go to work, we can feel the gravitational pull toward self-preoccupation. There are urgent issues clamoring for our attention: looming deadlines, fundraising constraints and organizational challenges.
Yet, hundreds of years from now, our descendants will likely not know our names nor our organizations. But if we successfully embrace the unity Jesus taught, our descendants will remember what the Church did together. If our descendants talk about us, they will talk about the miraculous ways God worked in and through the Church to bring hope, truth and joy to our world. We are part of a movement that has no end.
2. Demonstrate radical generosity, collaboration and partnership.
When we consider our ultimate mission and believe in God's abundant generosity, how can we withhold helping others, even rival organizations? Desiring more for the Kingdom of God rather than for their own church, Life. Church has made all of their resources, including the Bible app, YouVersion, freely available to others. Church leaders from around the world can access children's materials, ministry ideas, trainings and more. Life. Church could have sold the curriculum, but, with eyes set on a grander mission, they open-sourced everything for the Kingdom's cause.
3. Support and celebrate your rivals.
Before we are nonprofit leaders, we are first and foremost the family of God. Those we consider rivals are, in fact, our brothers and sisters. Partnership allows us to dream bigger, go farther, and achieve more than we could ever do on our own. By partnering with others, we can go beyond fighting extreme poverty to ending extreme poverty; beyond rescuing young children from human trafficking to putting traffickers out of business; beyond translating parts of the Bible into just a few languages to translating the entire Bible into every language.
Despite the temptation to build up our own organizations and make a name for ourselves, let's keep seeking first the Kingdom of God: laying aside our own agendas in pursuit of a much higher calling, choosing to serve with open hands instead of clenched fists and remembering that we are all part of one body.
We need each other in this journey. Let's be known as people who refuse to succumb to a dog-eat-dog world, and instead live lives marked by uncommon unity, radical generosity and steadfast commitment to our Savior.
Peter Greer is President and CEO of HOPE International, a global Christ-centered microenterprise development organization serving throughout Africa, Asia, Latin America, and Eastern Europe. Before beginning his role at HOPE, Peter worked as a microfinance practitioner in Cambodia, Zimbabwe, and Rwanda and earned a master's degree from Harvard University. He has co-authored 10 books, including Mission Drift, The Giver and the Gift, and Created to Flourish. His next book, Rooting for Rivals, written with Chris Horst, will be released in May 2018. Peter and his wife, Laurel, live in Lancaster, PA, with their children. For more information, visit peterkgreer.com.