Porn Contributes to School Shootings? Rep. Diane Black May Be Misunderstood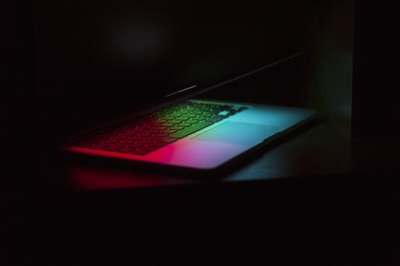 Helpless. Confused. Angry. These often describe public sentiment after the tragic news of yet another school shooting in our country.
Soon afterward a flood of statements are flung far and wide from social experts and lawmakers thought to be able to do something about it. Congresswoman Diane Black's bombshell speech made earlier this week is an example which, unfortunately, serves to reinforce the belief that our representatives are off track.
If you missed the snippet, Black simply suggested what humans already know inherently:
Children need familial stability to grow emotionally.
Early exposure to sexually explicit material can compromise mental development in kids.
Violent behavior is often interwoven into pornographic media.
When combined with a mental health condition or chemical imbalance, the three factors above can produce the perfect environment for a rise in aggressive tendencies.
Black's critics were quick to pounce on her assertion. "Contrary to Black's take, experts say poor social, economic and cultural conditions are primary drivers of gun violence," declared a Huffington Post writer. But "contrary" is the wrong word. Ultimately, porn is the perfect expression of poor social, economic and cultural conditions. They are one in the same.
Are Black's comments off base? Have the media experts truly nailed down the facts on the conversation?
The truth is they're both right, and you can't have one without the other. When groups of people are hurting, poor, and cast out, both the oppressor and the oppressed crave a shot of relief. In large part due to creative marketing tactics and the Internet, pornography is never far away from that craving. Pornography temporarily delivers what both hurting and guilty people want -- an escape.
But pornography delivers more than that. According to a recent report from TIME Magazine, 7 out of 10 men "...watch stuff on porn they wouldn't do in real life." And why wouldn't they try these things "IRL" as they claim? Because it is either violent, twisted, illegal, or all three.
We now have a culture that's spiraling into violent viewing material. What begins as an innocent introduction to a few explicit images progresses over time into extreme, often inhumane, depictions of sex. Is it possible that the violent massacres on our society have had something to do with the savage pornography videos available to anyone with remote access to the Internet? Should Black be characterized as an out-of-touch traditionalist?
Our country suffers intense feelings of helplessness, confusion and anger after a mass shooting. As a wife to a husband who formerly struggled with a pornography addiction, I saw a similar experience - albeit, not nearly as devastating - when I discovered what was happening to my husband. The spouses of individuals with porn addiction may be the best ones to ask: Does this habit alter moods? Does your partner seem more fulfilled, or more discontent the more they consume? On an individual level, can we bear witness and agree that pornography can generate angst in the home? If the answer is yes, then why is it such a stretch to scale this to the societal level and hypothesize a link to the increasing outbursts we're seeing?
Thankfully, it doesn't need to be this way. Many brave wives and husbands have used this sexual brokenness as a wake-up call. They've viewed betrayal as a symptom of deeper marital trouble that should be addressed before behavioral change can be affected. In the same way, the sickening violence should shake our churches into a state of self-assessment and desperate, unrelenting prayer.
Ask anyone who's come to the end of their rope and had only prayer: The more desperate, the more incessant, the more curious we are in prayer, the more likely our families (and thus, culture) will change. Not because God changes things based on the intensity of our prayer, but because we ourselves change based on the intensity of our prayer.
If every past massacre could be used as an opportunity for self-reflection as a society, there may still be a chance for us. If each incident could be seen as a manifestation of what happens in the secrecy of our collective screens, then there would be hope. And if we can stop skewering every politician who suggests our private pursuits could contribute to public trouble, then we may have the time and mental energy to turn the glass around and examine those feelings of helplessness, confusion and anger that continue to stare back.
Meg S. Miller is an influential speaker and multiple award-winning author with nearly a decade of writing experience. In her latest book,
Benefit of the Debt: How My Husband's Porn Problem Saved Our Marriage
(April 28, 2018), Miller offers a unique perspective on porn addiction, bringing fresh insight into tackling sexual brokenness in Christian marriages. Miller, her husband, Joe, and their 3 children live near Washington, DC, where they own and operate an organic farm. Learn more about Meg S. Miller at
www.benefitofthedebt.com
.