Teen suicide and God's call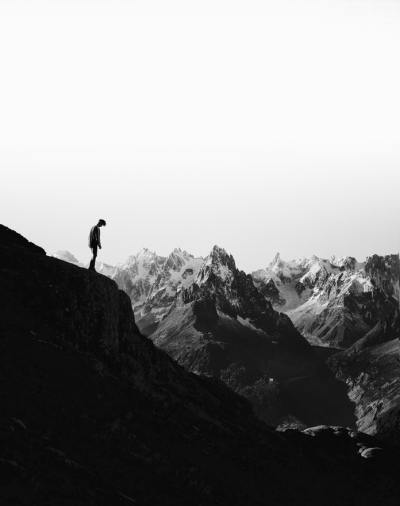 It was a Friday evening and cars began to pull up with teenagers jumping out and one by one forming a line that eventually went way out to the end of the parking lot. To my amazement, I later learned that over 500 teens came that night, not to attend a church youth rally, but to attend an area wide suicide prevention outreach.
Once again teen suicides are reaching epidemic proportions in our nation. Over 30 years ago a brief report on a Christian radio station to the effect that "One teenager was committing suicide every 90 minutes in America and one to two thousand every day is trying and failing." God used that statement to send shock waves through my heart and it launched me into a lifetime of youth ministry a ministry, which still challenges my heart today. My question for this article is "Why aren't the school shootings, that shock us every time they happen, or the reports of the rising rates of teen suicides in America enough to wake us up as Christian people to finally get passionate about reaching out to the hurting teens around us?"
Thankfully, pockets of radical and effective outreaches like the one mentioned do exist. There are solid youth groups, like the one in my home church, which have youth ministers who really care and sacrifice daily to reach the teens of their community. However in spite of that, far too little is still being done to make the difference needed in a country full of deeply hurting teenagers. 
Consider, if you will, the following stats regarding teen suicide in America. These are numbers reported by the Center for Disease Control. These stats were listed on a website called "The Parent Resource Program" put up by the "Jason Foundation", was started following the suicide of Jason Flatt, a 16-year-old Nashville Tennessee boy.
Sadly suicide is the second leading cause of death for college-age youth and ages 12-18. (2016 CDC WISQARS) WISQUARS is a web-based injury statistics query and reporting system.
More teenagers and young adults die from suicide than from cancer, heart disease, AIDS, birth defects, stroke, pneumonia, influenza, and chronic lung disease combined.
Each day in our nation, there are an average of over 3,041 suicide attempts by young people grades 9-12.  If these percentages are additionally applied to grades 7 & 8, the numbers would be even higher.
Four out of five teens who attempt suicide have previously given clear warning signs.  http://prp.jasonfoundation.com/facts/youth-suicide-statistics/
We sit in the "hope not" state of the "calm before the storm" when it comes to school shootings. While we hope and pray that there will not be another one, in actuality really very little has been done any differently since February 14, 2018 when Nikolas Cruz opened fire at Marjory Stoneman Douglass High School in Parkland Florida. It is true that some schools have gotten the message and have fine-tuned their staff training. Law enforcement across America has gone to great efforts to train their officers regarding how to handle such an emergency in the future. Some schools have put in elaborate metal detectors and beefed up the number of security guards and have given them the latest training. However, what have we done however to attempt to go to the root of the problem by reaching out to defuse or to minister to the next Nicolas Cruz who is out there? I would love to hear some reader responses to this article regarding specific successes in reaching these young people.
The first article, which I wrote for, The Christian Post originated because the cry of my heart, a cry, which I believe, came straight from God's heart. In the article, I issued a clarion call to the youth groups and youth leaders of this nation to reach out to the "loner teens" who hover unnoticed on the fringes of our society. I reported that in my thirteen years working in the special education program of our area of New York state that I had known several young guys especially, and some young ladies, that would fit this description.
Teens like this are not hard to spot. There is not a young person attending a public school in this country who could not name in thirty seconds a loner teen. Ironically, I feel these would be the same type of young people who could fall into the teen suicide category, namely lonely students who are hurting and in need of a good friend. Sadly, I was not made aware of any outreach to loner teens subsequent to the call, which I issued, in my first article. 
To teenagers who might happen to read this article, I would first like to challenge you to reach out to that fellow student who sits alone both in the lunch room and when he or she can, in the classroom. They seldom talk to anyone. They may wear weird clothing and, may God give you grace, even have body odor or unusual piercings and tattoos. Know that if you truly have asked Jesus Christ into your heart, know that as you pray and are honest with your savior, He will fill you with a love for anyone and everyone. Please purpose in your heart to reach out, and be a friend, to someone who needs you today. Pray for God's wisdom then move ahead trusting Him.
Adults, as true born again Christians we must admit something. An honest reality check will show that although we as a church say with self-assured complacency that we are reaching out to teens, the truth is that our budgets and our efforts, in light of this national crisis, show how we pitifully lack in that area. May we hear the heart of our Lord and Savior Jesus Christ, and the cry of the destructive and self-destructive youth of our hurting nation! May we begin right now doing something much more to reach them before its too late!
Rev Nolan J Harkness is the President and CEO of Nolan Harkness Evangelistic Ministries Inc. since 1985. He spent most of his adult life working in youth ministry. He also felt the calling of Evangelist/Revivalist and traveled as the door was open holding evangelistic meetings in churches throughout the Northeast. His website is www.verticalsound.org.