The Sexual Abuse Scourge: Pray for and Trust in God's Grace
The recent barrage of sexual-abuse accusations against people with power and influence is still gaining momentum.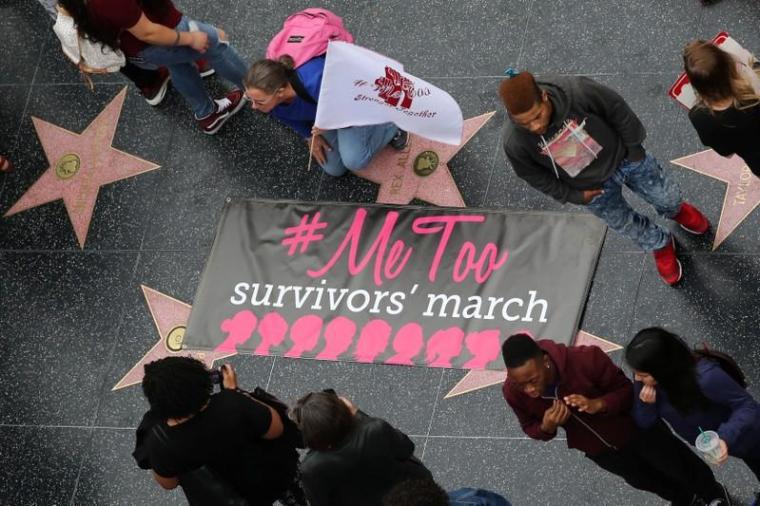 The recent barrage of sexual-abuse accusations against people with power and influence is still gaining momentum. The resulting #metoo movement shows how deeply ingrained this problem is in our society. According to the U.S. Bureau of Justice, one out of every six American women has been the victim of an attempted or completed rape in her lifetime, and children are victimized more often than adults. Most child victims are 12 to 17 years old.
Because sexual abuse is such a personally devastating crime, survivors often feel ashamed and assume the abuse was their fault. This explains why less than 40 percent of children who are sexually abused report the crime. Sexual abuse is especially traumatizing for children who suffer abuse from people they previously trusted.
Many men and women who were sexually abused as children experience problems such as substance abuse, depression and post-traumatic stress disorder for the rest of their lives. Long-term talk therapy such as trauma-focused cognitive behavioral therapy (CBT) is an effective treatment.
Faith, combined with therapy and support, can be a powerful remedy for the lifetime effects of sexual abuse. Survivors can find comfort through prayer and studying the Bible. They find strength and renewal in God's grace. They also benefit by forgiving their abusers, even though many find it extremely difficult to do so.
"Rita," whose story is featured in my second book, Grace Revealed, is a 70-year-old woman whose brother-in-law abused her sexually when she was only 10. She wishes to remain anonymous. Rita did not tell anyone about the abuse until 30 years later, and she always struggled to understand the meaning of love. Through those years, God put people in Rita's path to lead her to peace and healing.
In her story, Rita writes, "My answer to this love problem came through prayer and counseling by my current pastor. Very early one Sunday morning during my prayer time, I witnessed a bright light and the warmth of God's love surrounding me. It was a love beyond any human understanding, and my God healed all the guilt, shame, anger, resentment, fear, and hurt. With God's grace and counseling from my pastor, I finally have forgiven myself and love myself just as I am. I am finally at peace."
Thirty years after the abuse happened, bolstered by God's grace, Rita told her abuser that she forgave him. She says, "I felt the weight of all those decades of shame, confusion, anger, hatred, revenge, and sadness just lift up from me. I felt truly free for the first time since I was a little girl."
Difficult as it is, Rita shares her story with people in her church and on mission trips because she has seen how much it helps other survivors to discuss their own experiences with someone who understands the soul-crushing pain they feel.
One verse that has given Rita much strength over the years is Isaiah 40:31: "But those who hope in the Lord will renew their strength. They will soar on wings like eagles; they will run and not grow weary, they will walk and not be faint."
You can be an instrument of the healing process by proclaiming the Great News that God's grace can heal those who have suffered from sexual abuse. If you or someone you know has been sexually assaulted, call 800.656.HOPE (4673) to be connected with a trained staff member from a sexual-assault service provider in your area.
Fred Sievert is a retired president of New York Life Insurance Company, a Fortune 100 corporation and has a master's degree from Yale Divinity School. His first book, God Revealed: Revisit Your Past to Enrich Your Future, was published in 2014. His second book, Grace Revealed: Finding God's Strength in Any Crisis, is now available on Amazon.com.