This is what helps me juggle my career and motherhood
My job should make it hard for me to be a good mom.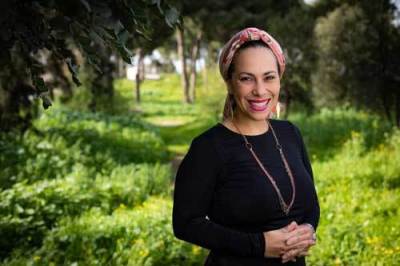 I'm based in Israel and run an international nonprofit with offices in Israel, Canada, South Korea, and the U.S. This means that sometimes I have meetings very early in the morning or very late at night to account for the time differences. It means that I travel a lot – though I haven't done so in the past year, I will once travel restrictions are lifted – to visit our programs in the former Soviet Union and our donors in North America. It means that everyone in the organization counts on having my time, my insight, and my approval for a host of things.
At the same time, while I take my work very seriously, my most important job is being a good mother to my four precious children. Every working mother knows that having a job outside the home (and sometimes more than one) can tip the delicate balance between work and family in the wrong direction. For me, the demands of providing for a family while trying to be a good steward of a charity that helps millions of people can present stress and challenges.
Thankfully, I have something that helps me find that delicate balance between work and home: faith in God. My Jewish faith provides a foundation that keeps me grounded even in the most stressful of times. Faith acts as a compass that helps me find my way out of whatever wilderness I may be in. Amid a life that can be filled with chaos and uncertainty, faith is the calm in the eye of the storm.
It saddens me to see that fewer and fewer people, whether they grew up Jewish or Christian (or with no religious faith at all) are putting God at the center of their lives. There is a growing assumption that faith is obsolete or irrelevant, that it used to serve a purpose, but we've become too sophisticated for it.
But faith is not an irrelevant distraction. Turning to God makes us stronger as individuals and knits our families together. Take Shabbat (the Sabbath) for instance. Every Friday night, my family comes together to share a wonderful meal. We don't eat in front of the TV; we talk and share about our thoughts and experiences for hours without the usual distractions. Sometimes (when there isn't a pandemic going on) we invite friends to share this very special time with us and join in our conversations.
One of the best parts about Shabbat is that we turn off our phones and computers for 24 hours. This might seem like just another intrusive and unwelcome religious restriction. But there is another, better way to look at it: on Shabbat, I'm freed from many of my day-to-day obligations and distractions. I'm given permission not to work. I'm given permission not to drive anywhere running endless errands. I'm given permission not to be on my phone. We spend Friday night and Saturday until sundown not staring at screens, scrolling through our Facebook and Instagram accounts, or checking our email, but talking with each other. I have uninterrupted, quality time with my children and my husband every single week. And I have this time because observing Shabbat is one of the key principles of my faith.
Perhaps my job should make it difficult for me to be a good mom – but with a foundation of faith, it doesn't have to. This Mother's Day, I encourage all moms, whether they work outside the home or not, to remember that faith doesn't add a burden to our lives. It is a gift from God that helps us focus more on the things that matter most, and less on the things that matter least. When we realize that, we will find that, not only is faith not obsolete – it is one of the greatest gifts in life.