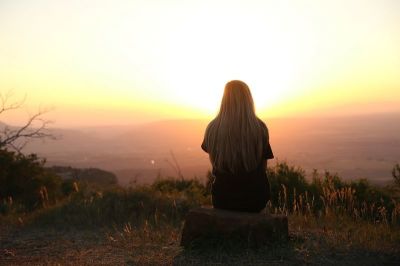 Salvation is one of the Bible's great words. It's the word for the ultimate promise from God that we find in Scripture.
Salvation occurs the very moment one is moved to an act of repentance for their sins, confessing Jesus as their savior. In that moment, forgiveness is granted and one's eternal destination is secure. Oh how comforting of a thought that is.
But what many don't understand from Scripture is that there are even more stages of salvation in the life of a follower of Christ. There are three stages actually. The moment we truly receive Christ as Savior and Lord, we are instantly and eternally saved from the penalty of sin. During our Christian life spans on earth, we're gradually being saved from the power of sin and should grow in godliness. One day in heaven, we will be saved from the very presence of sin and will be wholly glorified.
Many people only consider the first stage of salvation — that one-time, past event. They forget its ongoing nature. N.T. Wright wrote:
"Many Christians...have a big gap in their vision of what being a Christian is all about. It's as though they were standing on one side of a deep, wide river, looking across to the further bank. On this bank you declare your faith. On the opposite bank is the ultimate result — final salvation itself. But what are people supposed to do in the meantime? Simply stand here and wait? Is there no bridge between the two?...The bridge in question goes by many names... But one of the most obvious names is character...the transforming, shaping, and marking of a life and its habits."
From the first step of that process to our last breath, we are crossing this bridge. Throughout our lives, we develop our character consciously or unconsciously. In your journey, you will learn to develop your character in ways that bring remarkable rewards.
There's a second reason people miss the abundant life: they misapply the concept of works. Many biblical passages teach that we're not saved by our own efforts but by the grace of God alone. But the same passages also tell us good works are an essential evidence of the salvation experience.
For example, Ephesians 2:8-9 says, "For by grace you have been saved through faith, and that not of yourselves; it is the gift of God, not of works, lest anyone should boast." Hallelujah for that!
But the next verse says, "For we are His workmanship, created in Christ Jesus for good works, which God prepared beforehand that we should walk in them" (Eph. 2:10).
Hallelujah for that too! We are not saved by good works, but for good works. God saves us and leaves us on earth for a span so we can serve Him here, letting our light shine before others, so they can see our good works and glorify our Father in heaven (Matt. 5:16).
A third reason we fail to develop godly character involves a mistaken view of spirituality. Some believe we have little or no role in our own Christian maturity. God does everything, they think, and we simply have to "let go and let God." After all, if it's the "fruit of the Spirit," we should passively let Him work within us as we abide in Christ.
It's true the Holy Spirit alone can reproduce the character of our Lord Jesus, and we must always abide in Christ. But the Bible also makes us active partners in the process, and we must be diligent to do our part. "Be diligent to present yourself approved to God, a worker who does not need to be ashamed" (2 Tim 2:15).
Diligent is not a word for the fainthearted. It implies consistency, self-discipline, making every effort, and working with great conscientiousness.
Bono, the lead singer of U2, described his experience of spiritual growth like this:
"Your nature is a hard thing to change; it takes time... I have heard of people having life-changing, miraculous turnarounds, people set free from addiction after a single prayer, relationships saved where both parties "let go, and let God." But it was not like that for me. For all that "I was lost, I am found," it is probably more accurate to say, "I was really lost. I'm a little less so at the moment." And then a little less and a little less again. That to me is the spiritual life. The slow reworking and rebooting of a computer at regular intervals, reading the small print of the service manual. It has slowly rebuilt me in a better image. It has taken years, though, and it is not over yet."
Bono is saying his spiritual progress since conversion has taken time and effort to achieve. He's also saying that his work isn't done yet, and he has no expectation of perfection anytime soon.
God has given us everything we need for life and godliness. And He has given us the indwelling strength and guidance of the Holy Spirit. The rest is up to us.
Peter says, "Giving all diligence, add to your faith virtue, to virtue knowledge, to knowledge self-control, to self-control perseverance, to perseverance godliness, to godliness brotherly kindness, and to brotherly kindness love" (2 Peter 1:5-7).
This is an adaptation from Dr. Jeremiah's book, A Life Beyond Amazing.
Dr. David Jeremiah is among the best known Christian leaders in the world. He serves as senior pastor of
Shadow Mountain Community Church
in El Cajon, California and is the founder and host of
Turning Point
. Turning Point's 30-minute radio program is heard on more than 2,200 radio stations daily. A New York Times bestselling author and Gold Medallion winner, he has written more than fifty books.