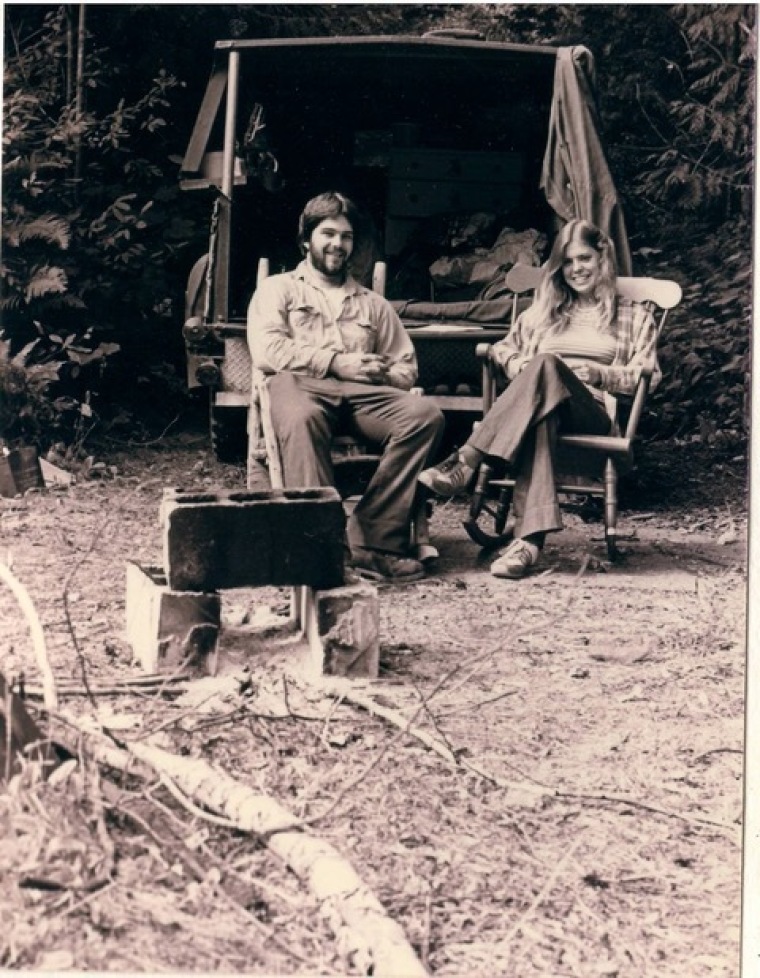 For a long time only our immediate family knew we were living in the back of our 1949 Ford truck. Homeless. For two love-struck newlyweds, we just thought of it as an extended honeymoon camping trip. That's how our married life began.
Shortly after we were married, my father-in-law sat us down and drew a triangle on a piece of paper. On one bottom corner he wrote Tom. On the other he wrote Karen. At the top he wrote God. He drew an arrow from each name heading towards God and said the closer we each got to God, the closer we would get to each other. He was right.
That was 40 years ago.
I think of the 40 years the Israelites spent in the wilderness on their way to the Promised Land. Like them, we learned our own hard lessons. But we also have been incredibly blessed in our own promised land—God is still at the top of our triangle—and Tom and I are closer than ever. We started poor but we were rich in the ways that mattered.
I used to think 40 was old. It's not. I used to think 40 years would take a long time. It didn't.
Forty years is now the beginning of the rest of our journey here, and we've learned to be thankful for each day.
The Lord your God has blessed you in all the work of your hands. He has watched over your journey through this vast wilderness. These forty years the Lord your God has been with you, and you have not lacked anything. Deuteronomy 2:7
Karen Farris served in the crisis pregnancy ministry — traveling thousands of miles and speaking to over 10,000 students about their life choices — for nearly a dozen years. She became a grant writer and helps find resources for projects that serve those in poverty, mainly children. She's been a blogger since 2010 — 
Friday Tidings
 — sharing stories of faith, life, and purpose to give hope in a hurting world.