After 22 years of marriage, couple reveal what keeps them going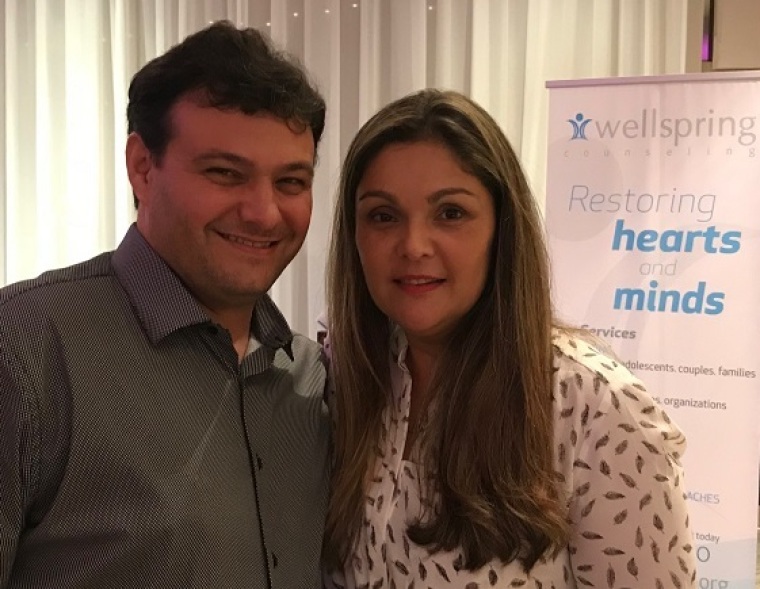 When Miami couple Lilliane and Rodrigo Farinazo wed as young Christians nearly 22 years ago, they were both sure that they had found the proverbial "one" in each other.
"I was actually looking for somebody to complete me. I was looking for a companion, a person that would be able to spend the rest of her life with me and I think I found that in Lilliane," said Rodrigo about his decision to get married when he was just 21.
Coupled with his cultural background where it was not uncommon for men his age to get married, the Brazilian immigrant also felt he was in a good position to be a husband.
"We moved to this country from Brazil, we were very young … at the time I believed [myself] to be an adult. I was paying my bills. I was making my own decisions. I was living in a friend's house but I felt I was ready to have my own house with my spouse. If you grow up in this country, some people take their time. At the time I felt that I was a grown adult," he explained. "Obviously, when you're that young you believe that you can adjust to anything and we have been afforded the opportunity to adjust, thank God."
At 19, Lilliane, who is now a licensed marriage therapist, was even younger and she was excited about spending the rest of her life with Rodrigo.
"I loved it. Like he said, we were here from Brazil. In Brazil, in 1997, it was common for people to get married [young] as well. My mom got married even younger than me and she is still married to my dad. And his parents also. They were married for 60 years until a couple of weeks ago we lost my father-in-law. So we had a good background of lasting marriages," Lilliane added.
The young lovers dated for a year-and-a-half before finally making their marriage official in May 1997. What they didn't know about the journey, despite all the family role models they had and their faith, almost cost them their marriage.
"I think when we got married we had a lot of the fantasies, thinking that everything was just going to fall into place and you don't have to work for it, since you're in love. You don't have to be intentional. And now, even as a marriage therapist and that experience in our own marriage, I know we have to be intentional. Not even a relationship with God would be a good one if we don't work at it," Lilliane said.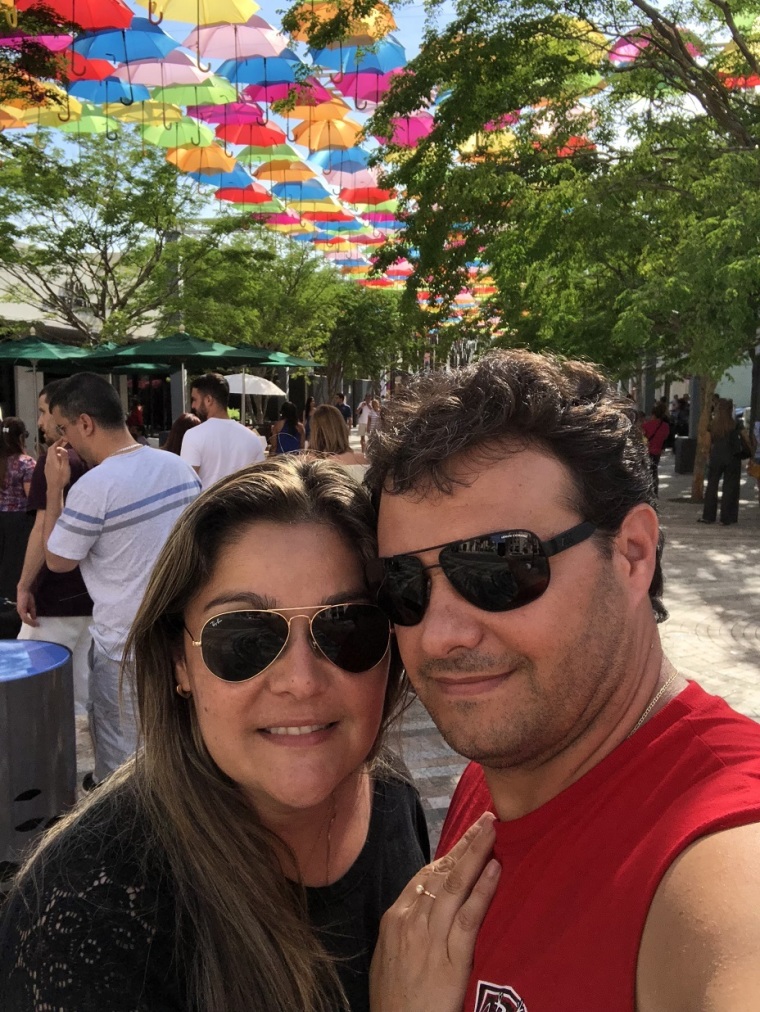 In about two to three months into their marriage, Rodrigo and Lilliane realized they had real differences to overcome.
"You give yourself a few months, the honeymoon period, when the bills start coming in, when you start seeing the differences in how she thinks and how I think and how I was brought up and how she was brought up," Rodrigo said.
"We're both from Brazil but from different states. My culture in Rio is a lot more insensitive, whereas her culture was more of a polite-type culture. Sort of what you see in the northwest of the United States where you can trust people. There was a point in time when we said we have to adjust. When did that happen? I don't know, but it didn't take long [to happen]. I would say a couple months, three months maybe," he recalled.
Challenges and submission
"Back then I always believed that my wife had to conform to my standards. It's part of the culture. The macho man culture. It took me a while to understand that we have to walk side by side. And that she doesn't have to obey me. I don't have to obey her. Let's get an agreement here, let's move forward," Rodrigo said.
And even though she understood that as a Christian being submissive to her husband is biblical, they both had to wrestle with how that guidance should manifest in a modern marriage.
"In the beginning we had a lot of fights. I grew up in a house where [there were] only girls. I'm the youngest of four girls and I was taught to be very independent," said Lilliane.
"We had to adjust a lot to that. It was much easier for me to totally embrace being submissive when I knew that he was also valuing me. It was not a matter of he just makes decisions and I don't care what you think. I don't care what you feel. So it was much easier for me when you have to make a decision that we get to a point where if my husband tells me I do feel God is leading us this way, I respect it because I trust God," she explained.
"More than anything I will trust God that God is the head of my husband. And so I see it as, if there is any mistake in all of it, I know God will honor me because I am being submissive."
Submission soon became easy for Lilliane because of the partnership approach to life that she developed with Rodrigo over time.
"We don't make decisions separate from each other. We make decisions together. And being very careful with each other … for me it makes being submissive so easy. Being submissive works best when your husband is seeking the Lord and he is demonstrating that he is valuing your role in the relationship?" she said.
Learning to value Lilliane
Rodrigo admits that learning how to include his wife in the decision-making process of their household made their marriage better because they also dealt with the consequences of their decisions together.
"I can't recall a particular instance where I had to make a decision without her being around. Whenever we make decisions, whether it's small or big decisions, we would do it together and bear the consequences of those decisions together," he said.
Making bad decisions together, however, is not always easy. At times it is difficult avoiding not blaming someone when things don't go as planned.
"I can't say we are free of blame here and there. There's always 'well, we shouldn't have done this.' It's like the elephant in the room. You cannot ignore it. The decision is done, we are both paying the price. … On occasion we would even say, 'yeah, I told you.' The only difference between this and what we see out there is that we don't hold this against each other," said Rodrigo.
"We truly learned from these mistakes and I'm very careful when I'm making decisions when I'm at home or at work. Some decisions we even consult the kids. And when we're not sure we would consult people we trust. But you're gonna make decisions [that aren't good]."
Most important lesson in marriage
The most important takeaway for marriage, the couple agrees, is that if you really want it to work, you cannot give up.
"I think the most important lesson for me is first, not to give up," said Lilliane.
"We did have rough patches in our relationship. We struggled. For a period of time we even considered divorce because we felt like we were at the end of the road and God restored [us]. I'm thankful that we didn't give up on each other, we did not give up on our relationship, and God helped us through the hard seasons. So perseverance is No. 1 and being able to forgive and connect with each other," she said.
How God used the Gottman Method
Being a licensed mental health counselor and marriage therapist was also a big help for the Farinazos during hard times. In fact, says Lilliane, "I think my training saved our marriage."
"When I was going to graduate school, I had this professor that said, 'you know, you have this cohort and you've been married the longest, I think it would be great if you got trained in the Gottman Method,'" she recalled.
The Gottman Method is an approach to couples therapy that includes a thorough assessment of the couple relationship and integrates research-based interventions based on the Sound Relationship House Theory.
"I'm looking at her (professor) like, you have no idea how hard it is for me right now but 'OK, I'll do it.' I came home and I told my husband, 'she's telling me I have to learn about this and I don't want to learn alone, can you learn with me.' He did. And that really was used by God to bring us closer," she said.
For Rodrigo, the method "was challenging."
"To me, I considered it uncharted waters. You know, you go into this and I thought, 'now I have to pretend everything is OK.' When I really understood what I had to do … it became doable because marriage is a journey," he said.
"You're walking side by side with your partner. I use the word partner a lot. We use the same word in Portuguese when I say to you 'my partner.'  Because you're doing things together. You're doing life together. Everything you do will affect her or him. So you gotta think twice before doing something," he noted.
On forgiveness and when to seek help
The Farinazos, who have two children together, believe that to have a healthy marriage couples must also learn to forgive.
"It's very important because you can make all kinds of mistakes in the marriage. You know what kind of disrespect can happen in a marriage?" asked Rodrigo.
"Contention, disrespect, you name it. Without forgiveness you're gonna build resentment. At one point you're gonna start keeping score … you gotta let it go," he said.
If your marriage feels like it's in an unending rut and there is no effective communication, Lilliane suggests that it might be time to get some professional help.
"Well, when they (couples) feel like they are stuck. They can't communicate in a way that's clear to the spouse. Anytime they feel like they are stuck in the same cycle of attack, defense like not going anywhere [that's the time to get help]," she said.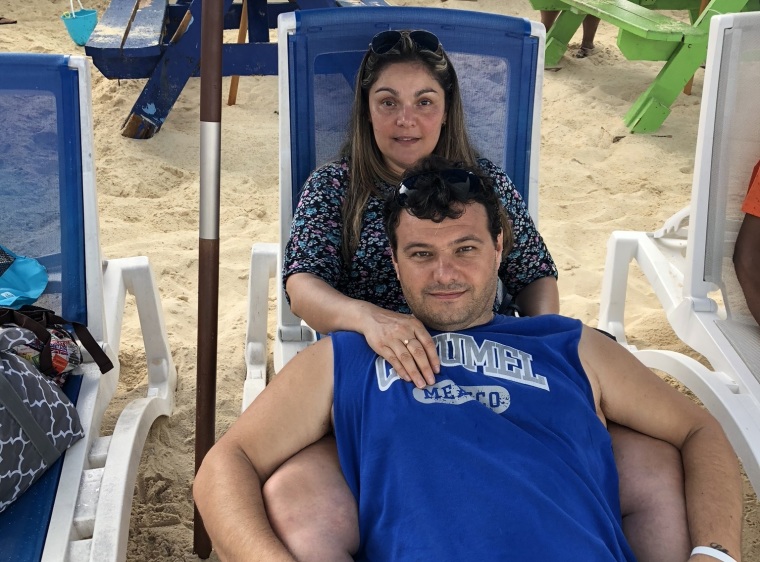 And for Christians, it's always important to combine professional help with their faith.
"There is no other counseling book that is as important for me as the Bible. Of course God uses the research, God uses the knowledge that psychology can provide in order to help couples to get unstuck," Lilliane said.
She noted that getting professional help becomes even more important when mental health issues are involved.
"I know for a fact that if you don't have a healthy individual then that individual will not be able to relate to the spouse or even to other people in a healthy way. So mental health is very important. You have a spouse that is suffering with depression, if the other spouse could say, let me help you through the process, let's seek professional help, let's do a psychological evaluation, I want to be a part of your healing process as well.
"As a couple, that's a great way that God can use the spouse to bring healing to take care of each other but also using the tools that we have in our profession that are helpful. There are situations that if you need to take medication, I would even refer you to a psychiatrist," Lilliane said.
"There are situations that goes beyond the normal cognition that we work on and needs additional care. You wouldn't tell a person with diabetes don't go to the doctor, right? You wouldn't tell a person with cancer 'oh, just forget about seeking treatment.' Why [then with] mental health there is such a stigma?" she asked.
For Christian couples who might be going through challenging situations right now, Rodrigo agrees that seeking help and praying is the best approach. For anyone trying to help, he believes it's never enough to tell couples in difficult circumstances to just pray.
"The most difficult thing you can tell somebody who is going through that is pray about it," he said. "I cannot imagine somebody who's been going through problems five, six years and they haven't prayed about it. So when people are feeling down and feeling like throwing in the towel, calling it a day, you have to say 'go get help.' We're not putting God aside. That person has likely prayed already … That's how I feel about it.
"That's the one thing I feel like if people could have given me a piece of advice back when our marriage was going through some really rocky times, it would have been 'go seek counseling. Go get help.' I think it would have made a lot of difference for us," Rodrigo added.
On being a Christian husband and father
As a husband, Rodrigo says he works very hard to ensure that he doesn't put himself in situations that could create problems for his marriage.
"When people look at you what do they see? Who do they see? Do they see a talker, a social butterfly? Do they see a guy who's always putting himself in a bad position? Or do they see somebody who is really respectful? So I try to be that person at all times. I'm respectful with everybody around me. I don't put myself in questionable positions," he said.
"One associate of mine said, 'there are only two people in the world that won't eat with another woman. It's you and Mike Pence,'" he quipped.
When it comes to parenting their two children the couple admit that even though it's a difficult job, tackling it in a united way is the most effective way to lead as parents so they try hard not to give them mixed messages or allow themselves to be manipulated.
"Sometimes I do things that she doesn't agree with and sometimes she does things that I don't agree with, and we're trying to keep it to ourselves and on occasion we let it slip. We should have done this," he said.
In general, however, Lilliane praised Rodrigo for being an "amazing" father to their 16 and 11-year-old children.
"I feel really blessed. If there is one thing that I admire about my husband is that he's an amazing dad. He's very involved. He's careful about how the kids are feeling, how the kids are doing in school, so I am very blessed with that," she said.
After 22 years of marriage though, the couple agree that they try to be as creative as they can to unwind and keep their marriage healthy.
"You do crazy things man," Rodrigo said as Lilliane laughed when asked how they make their life fun too. "We just purchased a motorcycle. So both of us are gonna hop on [it] very soon and ride along with the people from church … We go on vacations and we keep it interesting."