America must confront the systemic racism of abortion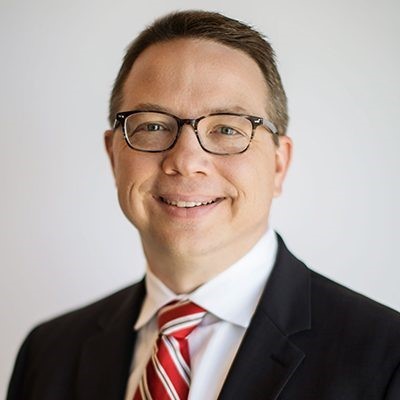 George Floyd's tragic death was a turning point in America's conversation about policing and injustice. For weeks, our streets have borne witness to some of the most energetic and passionate pro-life protests in defense of Black Americans. Today, Americans of all ethnicities are challenging systemic injustice and confronting head on the disproportionate toll on Black lives taken by our criminal justice system. But we need to push the conversation further. We need to talk about the systemic racism of the abortion industry and its devastation of the Black family unit in America.
Racism, in whatever form it rears its ugly head, is an affront to the dignity of the human person. Every human being is a divine work of art, endowed by God with extraordinary intrinsic value that racism seeks to minimize or erase. But the evil of racism only gets worse when it becomes fatal and systemic, infecting entire industries or social structures, and hurting communities, not just individuals. Segregation, for example, was systemically racist, and so was slavery. But what about abortion?
Abortion terminates a pre-born child in the womb — the deliberate killing of a human life. Abortion has devastating consequences for everyone involved; not only does abortion directly slaughter an innocent, pre-born life, but it also harms and exploits vulnerable women and leaves lasting mental, emotional and familial scars. Abortion is an evil that, like racism, attacks the dignity of the human being. And abortion, like segregation, disproportionately impacts Black communities.
Black women experience the highest abortion rate in the country, with 474 abortions of Black babies for every 1000 live births. Despite making up only 13% of the female population, Black women receive 36 percent of all abortions. As even the pro-abortion Guttmacher institute reports, Black women are five times more likely than white women to get an abortion. Statistically, that means that abortion has ended the lives of approximately 19 million Black babies since 1973 alone.
The tragic reality is that abortion is the leading cause of death for Black people in America, above heart disease, cancer, violent crime and AIDS. In some cities, the Black abortion rate even outstrips the Black birth rate. From 2012 to 2016, Black women in New York City received 136,426 abortions and carried only 118,127 babies to term. In Richmond, Virginia, abortions outnumbered live births by 32 percent in 2013.
Yet even while abortion is devastating Black communities across the nation, pro-abortion activists continue to push abortion as a form of "empowerment." To challenge this false narrative, we have to ask hard questions. Is it truly empowering to push unsafe and harmful procedures like abortion on Black women, who already disproportionately experience poverty and high unemployment? Is it empowering for Black people that 79 percent of Planned Parenthood's surgical abortion facilities are located within walking distance of Black neighborhoods, even when some of those neighborhoods already face an infant mortality rate three times higher than the infant mortality rate for white communities? But I guess this is the fulfillment of Planned Parenthood's founder, Margaret Sanger, who was an avowed eugenicist who sought to reduce the birth of those she perceived as unfit, including the disabled, the poor and minorities.
Black Americans have struggled for centuries to receive full recognition of their human dignity. The Civil Rights Movement was one of our nation's major breakthroughs in recasting the perception of Black Americans. For the first time, Blacks were equal citizens, of equal worth, with equal dignity and value. Today, that struggle for recognition and dignity continues. And affirming the full human dignity of Black children, cherishing every Black child in the womb, must become a part of that struggle.
George Floyd's death reminds us that to defend human dignity in all people means defending Black lives from all manner of violence and senseless death to which they are disproportionately exposed. But precisely because Black lives truly do matter, we must defend every black life, not just the lives of Black men exposed to police violence. The lives of Black babies matter too. The abortion industry disproportionately harms the lives of Black women and Black children. We cannot ignore the systemic racism implicit in this fact.
Brian Fisher is the President of Human Coalition and Human Coalition Action.