America's early college presidents and the coronavirus
The following is adapted by Dr. Lewis Andrews from his new book, Living Spiritually in the Material World (Fidelis Books).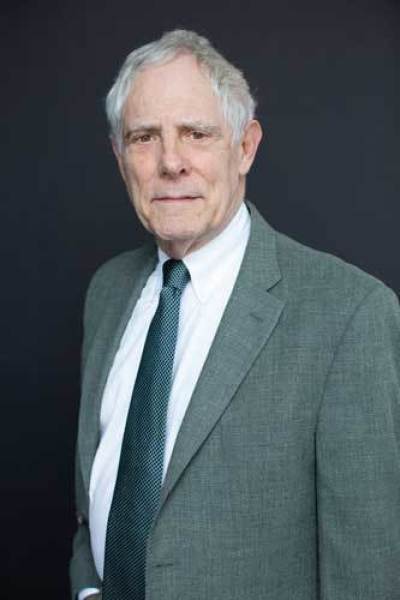 It is largely forgotten today, but for nearly three centuries, from the founding of Harvard College in 1636 right up until the early twentieth century, there was a remarkably talented and insightful group of ministers whose lives were dedicated to teaching how to live spiritually, not just at home or in church, but at work, in stressful social activities, and even in the midst of war, financial crises, natural disasters, or some other calamity.  This was the era when almost every American college was sponsored by a major Christian denomination and when their clerical presidents were universally admired for the ability to translate Biblical wisdom.
The times in which these early college presidents lived were not nearly as skeptical as our own, but it was certainly not for lack of testing.  The first European settlers endured famines, deadly diseases, and, in the northern colonies, often brutal winters.  Later came the War for Independence, pitting colonists against relatives from their mother country, then a bloody Civil War, and finally a world war so traumatic survivors came to be known as "the Lost Generation."
The early twentieth century was challenging in still another way, as the Industrial Revolution produced a massive migration from America's farmlands to its cities. Families were uprooted, once-cherished customs abandoned, and many people found themselves in coarse urban surroundings with scant support for their childhood religious beliefs.
Throughout this entire three-century period, the nation's Christian college presidents taught a popular course – "the president's seminar" – which was designed to help students cope with whatever physical or emotional difficulties they might encounter later in life.  Unsurprisingly, prayers for Divine guidance, helping others in need, and expressing gratitude for daily blessings were held up as the first line of defense against any worldly threat.  But the presidents also knew that Scripture contained important teachings for specific situations – often overlooked teachings which had the power, not only to fortify the believer against adversity, but to make him or her even stronger when the danger had passed.
The Most Important Thought
In the case of persistent fear – be it of economic calamity, of attack by a foreign power, or of something like the current coronavirus epidemic – the early college presidents believed there was nothing more helpful than conjuring the thought of God's presence as often as possible.  The very incongruity of such a notion, when contrasted with the appearance of outward danger, is a powerful reminder that what we fear is only a partial representation of a far more benevolent reality.
At the very least, reminding ourselves of God's presence provides a needed emotional uplift when we most need it.  As Case Western Reserve president Charles F. Thwing (1890–1921) once put it, the frequent self-reminder of God's presence injects a "spring and buoyancy" to life, even under the most trying circumstances.
The early college presidents, who traveled frequently to give public lectures and guest sermons around the US, were always impressed by how easy it was to identify those men and women who sustained the thought of a present God. They were the ones who displayed exceptional enthusiasm for whatever task was at hand — the people who had a quiet, almost otherworldly, self-confidence — the people who showed remarkable resilience, no matter what their limitations or challenges.
Such people, the presidents knew, lived in many countries and during every historical period, although the US seemed to have bred a disproportionately high percentage of them.  They were not confined to any income group, class, occupation, or educational pedigree.  Nor were they identified by the supposed importance of their work.  Some might appear stylish, while others cared little for contemporary fashion.
What they did have in common was the habit of valuing an activity, not according to its profitability, its social status, or by any other external measure, but by its spiritual frame.  Like the prophet Enoch in Genesis 5:22, they daily "walked with God."
Measure the Challenge by What Christ Can Do
As helpful as it is, reminding ourselves of God's presence does much more than provide us with an optimistic emotional boost in frightening circumstances.  It also takes the sense of personal inadequacy that tends to overwhelm us in a crisis and turns it into something unexpectedly positive.  Instead of letting our sense of being up the challenge begin and end with our limited abilities, we can now let it begin with self, but end with what Christ can do for us.
In the latter case it is transformed into a superhuman strength, which can accomplish far more than a mere worldly assessment of our competence could ever have imagined.  This is why St. Paul was making perfect sense when he wrote in II Corinthians 12:10, "I take pleasure in infirmities, in reproaches, in necessities, in persecutions, in distresses for Christ's sake: for when I am weak, then am I strong."
How exactly God will intervene to rescue us from coronavirus or any other danger can never be fully comprehended by the human mind.  But if experience teaches us one thing, it is that very act of faith links us to a network of other believers, such that any threat to our well-being quietly mobilizes allies on our behalf — not only friends and acquaintances, but sometimes complete strangers who, at just the right moment, step in to lift some burden from our shoulders.
If our spiritual resources went as far as we could see, Duke University president Braxton Craven (1842-1863 and 1866-1882) once put it, we might be justified in questioning our prospects.  But "our gardens bear herbs we never planted, a strange hand hath grafted all our trees, and every day there is a guest at our table we never invited."
Experience also teaches us that intuition is frequently a source of valuable insights that we never could have calculated on our own.  Many of us are "reluctant to talk about this," the Nobel Prize winning novelist Saul Bellow once observed, "because there is nothing we can prove, because our language is inadequate," and because modern society has made people too embarrassed "to risk talking about it."  But while "almost everyone keeps quiet about it … almost everyone is aware of it."
The Christian college presidents had many names for intuitive guidance: God's voice, Divine light, God's temple on Earth.  DePauw University president Matthew Simpson (1839–1848), a close confidant of Abraham Lincoln, liked to call it the "ray from heaven," always shining upon the path God would have us follow.
Put Frustration in Perspective
One more helpful suggestion from America's early college presidents for dealing with coronavirus fear is not to let our increasing frustrations boil over into anger.  Waiting in long lines to buy self-quarantine supplies  — trying to manage tighter budgets in the wake of job uncertainty  — discovering friends or family members have foolishly ignored infection precautions — these and many other virus-related situations easily tempt our wrath.
As Princeton College president James McCosh (1868–1888) advised his own students, the anger that comes from frustration almost always exaggerates any fears we may have, creating a frantic helplessness.  When Jesus told his disciples "in the world ye shall have tribulation" (John 16:33), McCosh believed, it was as much an attempt to inoculate them against overreacting as it was to make a statement about the nature of life.  As the old saying goes, "forewarned is forearmed."
Trying to enforce serenity when time is short or choices have been unexpectedly narrowed is admittedly challenging, especially for intelligent and exceptionally talented people who are perhaps more accustomed than most to getting their way.  But one thing that helps, as McCosh himself advised, is to remind oneself that even an exasperating nuisance can have a hidden benefit, acting as a "fortuitous check" on our inadvertently taking a dangerous path or missing a hidden opportunity. 
The famous twentieth century psychotherapist Carl Jung became so convinced of McCosh's wisdom that he automatically gave the name "God" to anything that held him back.  This included, as he put it, "all things which upset my subjective views, plans and intentions and change the course of my life, for better or worse."
Genuine peace of mind, Jung explained to his own patients, rests on the ability to accept the renovating forces of a deeper reality and, by at least trying to do so, to grow as God would have us.  What so often seems little more to our "mole-like vision" than fruitlessly flinging ourselves against unbreakable walls is, at times, a necessary part of our spiritual progress.
Hidden Blessings    
Finally, it is important to remember we don't want to be rid of all coronavirus fear, which in moderation is more appropriately called "vigilance."  To the extent we are motivated to keep a social distance from those who might be infected, to protect loved ones or to look after the elderly, and perhaps most importantly to pause and appreciate the miraculous gift of our life, we could even regard our anxieties as blessings.
Stanford University's first president, David Starr Jordan (1891–1913), was especially fond of telling his students about a children's book he read as a boy, which listed in one column all the supposedly good personal qualities and in a second those generally considered bad.  Among the good things were predictably faith, hope, charity, piety, and integrity.  Resentment, selfishness, and trickery, on the other hand, were on the bad side of the ledger.
But among the positive things, Jordan said, the book had the term "adversity," a placing he at first thought must have been an editing or typesetting error.  The word adversity admittedly had a "pretty sound," he remembered thinking at the time, but surely its meaning "was the same as bad luck.  And how can bad luck be a good thing?"
It was not until years later, after he watched the course of many friends' lives, when Jordan realized the good or bad in adversity had less to do with the event itself, but how people dealt with it.  Those who responded to setbacks with spiraling fear rarely seemed to gain anything from the experience.  But those who took "hold of bad luck bravely" — keeping God present, trusting in what Jesus can do, and maintaining composure in the face of frustration — appeared to reap both wisdom and even a certain contentment from their hardships.
The coronavirus may continue to disrupt our daily routines for some time to come.  But as President Jordan and all the early Christian college presidents would want us to know, no adversity can disrupt our ability to be the better for having spiritually tamed it.
Dr. Lewis Andrews is the author of Living Spiritually in the Material World. He is the founder and president of the Children's Educational Opportunity Foundation of Connecticut, as well as the author of many popular books and articles. Previously, he was the executive director of the Yankee Institute for Public Policy at Trinity College, Hartford