The anatomy of all sexual sin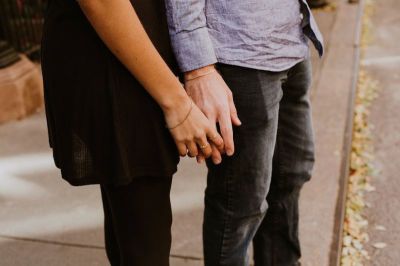 "It's a girl!" The delivery room nurse said, which was followed by the dumbest thing I have ever said, "Oh Boy!" A son would come a few years later and this wonderful second daughter was God's exact gift for our family.
Well-meaning Christians full of what I now call the "hoky spirit" had prophesied that we were going to have a boy this time. The ultrasound report had been difficult to read, but seemed to indicate a boy. The nursery had been painted blue and filled with boy toys; that's how sure we were it was a boy. I had a boy's name all picked out and felt God had given me that name. Actually, He had, it just wasn't for now. When Cherith, with her bright blue eyes came into our lives I could not have been happier. She became our middle child and as such the center of our lives. Both of my girls could grace the cover of any magazine. God began to teach me early on in their lives about His love for women and also His love plan between a man and a woman as it pertained to sexual intimacy. My pure love for my girls as their father gave Him the perfect platform on which to teach me about His love for all of His daughters on the earth.
Have you ever considered that premarital and extramarital sex is really stealing? That is what the Lord taught me years ago. It is stealing something that belongs to someone else. It's stealing from a person's future husband or wife something so wonderful, and so beautiful that God reserves it for the marriage bed. It's designed by God to be the process of procreation, as well as a wonderful activity of pleasure and enjoyment, bonding a husband and wife together. When a man and a woman connect fully sexually they are the most like they were in the garden as "one" before God removed the rib from Adam and made woman. Some people go on to say they are the most like God when they engage in sexual intercourse because God first made Adam in His likeness and image and then he took the rib from Adam and made woman.
What's going on in the world around us today is so very very sad. I can tell you that the Spirit of God weeps over it. The fact that God created our sexuality to be enjoyed by a man and a woman once they get married is the bedrock for this teaching. Every attempt of every movie, or every television show, or every locker room discussion, or every nonmarital relationship in the world which promotes physical sex, ending with orgasmic experiences is sinful and here's why. Purely physical sex is so temporary, so many times animalistic. Like two grunting animals having a brief encounter during their mating season. It is without a lifelong marital commitment. It certainly is without God's blessing. It is all physical and cannot have a spiritual dimension. It is built on and fosters lust and lust in its very nature is selfish and self-serving. It cannot satisfy long term. It inevitably seeks new experiences, new encounters, often with other people. It has at its foundation idolatry or the worship of the human body. Five minutes after it is over it is over. Now what? Wait for round two of physical sex sometime later? Or maybe three, or four, more times then what? It just cannot satisfy and never will. Only God's plan for sex is threefold. It involves the spirit, the soul, and the body. God's plan will only work correctly in a biblical Christian marriage.
God's Word says "For everything that is in the world—the lust of the flesh, the lust of the eyes, and the pride of life—comes not from the Father but from the world!"
( 1st John 2:16 KJV)  I can remember that as my girls were growing up I would notice men looking at them and then checking out certain body parts. Those looks would sicken me! Then the Lord began to say to me, "Nolan all women are my daughters! If you would love them, you would not lust after any woman!" I said "Lord love them? No, I just should not look at them at all right? No, Nolan, you should look at them the same way you see your own daughters. Notice they are beautiful but choose to not think of them the way you should only ever be thinking about your wife during loving intimacy!" The Lord later taught me that doctors and health care professionals see naked people all day every day in their practice and do not allow themselves to think about them in sexual ways! Brothers and sisters, if they can do it, with God's help so can we.
Men and women reading this article, do you understand that ultimately every man and woman, that is on this planet is God's son or daughter by His creation? Do you understand that in Gods eyes the place for sexual activity, is designed for the Christian marriage bed? Because of this Christian men and women need to dress modestly. They should not be wearing anything that draws attention to the sexual parts of their body, regardless of who else is doing it. But when people do, and the world does and many in the church do. We must remember Gods plan for sexual pleasure is between to people who are deeply in love and are committed for life through marriage. Only then can they enjoy each other in the way that God intended. Impure thoughts can be cast down with a prayer in Jesus name. Spending time in God's Word can renew our minds. Spending time with our spouses for those of us who are married can wonderfully fulfill our needs as God intended! Follow God's plan for true, lasting intimacy!
Rev Nolan J Harkness is the President and CEO of Nolan Harkness Evangelistic Ministries Inc. since 1985. He spent most of his adult life working in youth ministry. He also felt the calling of Evangelist/Revivalist and traveled as the door was open holding evangelistic meetings in churches throughout the Northeast. His website is www.verticalsound.org.