Are there rewards in Heaven?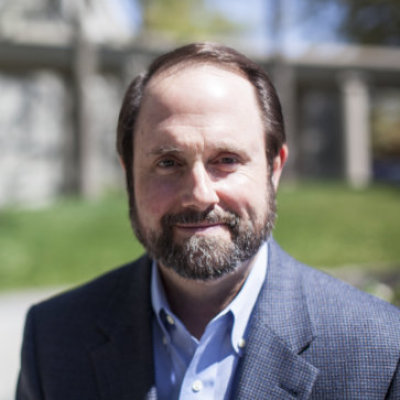 Millennia after our culture has disappeared, eternity will only have begun. Jesus promised the thief on the cross, "I tell you the truth, today you will be with me in paradise" (Luke 23:43). What was "paradise" like for that convicted felon? What will it be like for you and me? Why does it all matter today?
A dear elderly saint was near death and gave her pastor a strange request: "When my casket is opened at the funeral, and all my friends come by for a last look, I want them to see me ready to be buried with a table fork in my right hand."
She explained to her puzzled pastor, "I want you to tell the congregation, you know what it means when they clear the dishes from a big meal and someone says, 'Keep your fork.' You know that something good is coming—maybe a piece of apple pie or chocolate cake. 'Keep your fork' means something good is coming. Pastor, I want to be buried with a dessert fork in my hand. It will be my way of saying, 'The best is yet to come.'"
And so it was. Everyone who saw her body in the casket saw her final witness. For her, death and judgment were not a disaster, but dessert.
How can that be true for you and me, when we stand before God in judgment one day?
Living for heaven is in your best interest on earth and in glory, in time and in eternity. The Bible has much to say about our judgment and rewards in heaven. We'll look briefly at the subject, and relate it to our lives today.
Will your building last?
In 1 Corinthians 3, Paul paints the picture of life as a house we build. His discussion makes four facts clear.
First, your "house" is the gift of God (v. 10).
Paul's abilities and opportunities to be an "expert builder" were given to him by God. His relationship with Jesus Christ is God's grace gift to him. All we have and are comes by his grace.
The doctrine of judgment does not teach a works righteousness. We cannot earn God's love or favor. Judgment means that we are to be faithful stewards of the grace gifts and opportunities of God and are accountable for them. But no one deserves the rewards given at the judgment—they come by his grace.
Second, your house must be founded on Jesus (v. 11).
He is the unchanging, stable rock upon which to build your life. Not just your religion, or your Sunday mornings, but every priority, commitment, and ambition. Your life must be bolted to him.
Third, you are responsible for what you build (v. 12).
The foundation is determined. What we build on it is not. Some of us use "gold, silver, costly stones" such as marble and granite. We give God our best. We invest in that which is permanent and eternal. We put souls before success, family before finances, God before gold. When the "fire" of judgment comes, gold, silver, and marble stand the test. You've seen ancient marble ruins standing for thousands of years, ready to stand for thousands more. So with some of us.
On the other hand, some of us build our lives out of "wood, hay, or straw." We give God what is cheap, convenient, or easy. He gets the leftovers. And when we are judged, our disobedience will be obvious to all.
Fourth, God will judge our lives (vs. 13-15).
One day the judgment will come–the "Day" (v. 13). Those who lived for God will be rewarded, as we'll see in a moment (v. 14). Those of us who lived for ourselves, for this fallen world, for that which is temporary and inferior, will "suffer loss" (v. 15a). God cannot reward disobedience.
If we have made Jesus our Savior, we will be saved. Our eternal salvation is not in question. But our eternal rewards are, and if our house has been built out of wood, hay, or straw, we will "be saved, but only as one escaping through the flames" (v. 15b). How do people run out of a burning house? With nothing.
You've perhaps heard about the crooked building contractor who built a house for a wealthy friend, cutting corners wherever he could, inferior products and workmanship throughout. When the house was finished, the wealthy friend gave the man the keys and said, "It's yours."
There's a story about a business tycoon who made a fortune in money and fame but gave little of himself or his wealth to God. When he died, Peter showed him to his home in heaven: a small shack. He protested loudly, and Peter shrugged his shoulders and explained, "I did the best I could with what you sent me."
You and I are responsible for what we do with the lives God has given us by his grace. They are to be founded on Jesus as Lord, built of our best commitment to him. One day the Building Inspector will visit our house. And his judgment will be eternal.
These are the facts of God's word. Now let's ask some questions.
Will you be judged?
First, will we be judged?
Would a loving Father of grace and mercy judge his children? 
Hebrews 9:27 is clear: "Man is destined to die once, and after that to face judgment." All of us–no exceptions. Paul said, "Each of us will give an account of himself to God" (Romans 14:12).
A man in the congregation laughed when the pastor said, "Members of this church, you will all die one day and face the judgment of God." The pastor asked him why he laughed, and he said, "I'm not a member of this church." But he is. So are we all.
By whom will we be judged?
By Jesus: "We must all appear before the judgment seat of Christ, that each one may receive what is due him for the things done while in the body, whether good or bad" (2 Corinthians 5:10).
The "judgment seat" was a raised platform where the ruler sat and judged those brought before him. At this "bema seat" Pilate once judged Jesus; now Jesus judges Pilate. Jesus was very clear on this: "the Father judges no one, but has entrusted all judgment to the Son" (John 5:22). Peter said, "[Jesus] is the one whom God appointed as judge of the living and the dead" (Acts 10:42). Paul agreed: "God will judge men's secrets through Jesus Christ" (Romans 2:16).
When will we be judged?
At his return: "When the Son of Man comes in his glory, and all the angels with him, he will sit on his throne in heavenly glory. All the nations will be gathered before him," and he will judge them (Matthew 25:31-32).
Jesus will judge us all at his return. We cannot escape. But if we're prepared, this will not be terror but triumph; not a curse but a crown. Let's see how to be ready today.
How will we be judged?
How will this judgment happen?
God's word describes two books of judgment: "Then I saw a great white throne and him who was seated on it. Earth and sky fled from his presence, and there was no place for them. And I saw the dead, great and small, standing before the throne, and books were opened. Another book was opened, which is the book of life. The dead were judged according to what they had done as recorded in the books. The sea gave up the dead that were in it, and death and Hades gave up the dead that were in them, and each person was judged according to what he had done. . . . If anyone's name was not found written in the book of life, he was thrown into the lake of fire" (Revelation 20:11-13, 15).
First, there is the book of works. Here God has recorded your deeds and mine. Now he will judge them. What will he find? "All have sinned and come short of the glory of God. . . The wages [judgment] for sin is death" (Romans 3:23, 6:23). No one can get to heaven on the basis of the book of works. None of us is good enough.
And so there is a second book, the book of life, and it's the key. What is it?
I believe that when your life began, you were recorded in this "book of life." Moses said to God: "Please forgive their sin—but if not, then blot me out of the book you have written." The Lord replied, "Whoever has sinned against me I will blot out of my book" (Exodus 32:32-33).
God has your name in his book, and must "blot it out" if you choose to reject his free salvation in Christ. When you die without Christ, God is forced to remove your name from his book of life, and you'll be "thrown into the lake of fire." Scripture is very clear: "Nothing impure will ever enter [heaven], nor will anyone who does what is shameful or deceitful, but only those whose names are written in the Lamb's book of life" (Revelation 21:27).
But if you have accepted Christ as Savior and Lord, your name will be there forever. Jesus said to his disciples, "Rejoice that your names are written in heaven" (Luke 10:20). Paul addressed the Philippian Christians as "my fellow laborers, whose names are in the book of life" (Philippians 4:3).
However, heaven is not the only question at the judgment. Heavenly rewards or loss of rewards is at issue as well: "If what he has built survives, he will receive his reward. If it is burned up, he will suffer loss" (1 Corinthians 3:14-15).
Why will we suffer "loss" of reward?
Ungodly, unconfessed sins, thoughts, or words will be revealed at the judgment and burned away. Because heaven is perfect, these things cannot enter in; they must be burned off, destroyed. Sin is forgiven, but reward is lost.
On the other hand, "gold, silver, costly stones" are rewarded.
What kind of rewards?
Gold, silver, costly stones will be rewarded with everlasting crowns. For what? Enduring temptation; winning souls; staying faithful to God's purpose; serving God's people in love.
This is the building that lasts forever.
Conclusion
Let's summarize. You and I will stand one day before Jesus Christ in judgment. If you have rejected him as Savior and Lord, your name will not be in his book of life, and you've chosen hell over heaven forever. If you've accepted him, heaven is already yours. Your name is in his book, forever.
But the book of works will determine your rewards or loss of rewards. Ungodly words, secret sins, and immorality will be burned away and suffer loss; holiness, soul-winning, faithfulness, and loving service will be rewarded with eternal crowns. We need to be ready, today.
C. S. Lewis once said that there are two kinds of people. Some say to God, "Your will be done." For them, the judgment will be reward and victory. To the others, God must finally say, "Your will be done." They have rejected heaven, or rewards in heaven.
Is it his will or yours? You have only today to decide.
The largest statue ever carved from a single piece of stone weighed more than two million pounds. It was a figure of Ramses I, the Egyptian Pharaoh who died in 1317 B.C. When the children of Israel left Egypt, they passed his enormous statue.
Who would have dreamed that these ragged former slaves, trudging out into the hardships of the unknown desert, would amount to anything?
But today, Ramses' statue lies broken in the sands of Egypt. Meanwhile, the movement God began with those children of Israel, men and women willing to live in God's will and for his glory, have been used by his hand to change our world forever. To touch your soul and mind. To glorify our Maker and King.
Such people of faith win the only Oscar that matters.
Will you?
Originally posted at denisonforum.org
Adapted from Dr. Jim Denison's daily cultural commentary at
www.denisonforum.org
. Jim Denison, Ph.D., is a cultural apologist, building a bridge between faith and culture by engaging contemporary issues with biblical truth. He founded the Denison Forum on Truth and Culture in February 2009 and is the author of seven books, including "Radical Islam: What You Need to Know." For more information on the Denison Forum, visit
www.denisonforum.org
. To connect with Dr. Denison in social media, visit
www.twitter.com/jimdenison
or
www.facebook.com/denisonforum
. Original source:
www.denisonforum.org
.