Biblical principles for aging joyfully (part 1)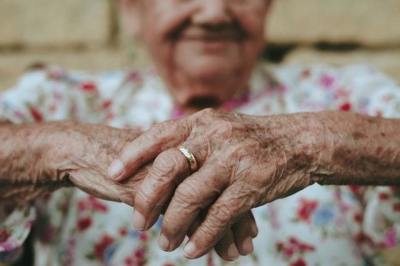 "Son, when did I get old?"
That question from my mother startled me, and I searched for an answer.

She has been gone now for several years, but I think about the question as I rush toward age 82, just a few weeks away. Will there come a moment when I cross a threshold labeled "old" and in one step I am there? Or, is aging more like a journey, as others have put it? Is it the rush down an unstoppable slide into a deep dark ravine? Or is aging an ascent up the slopes of time into ever-increasing light?

That's the way I prefer to see it. I call aging an ascent up "Mount Hoary." That's a noble Bible word, signifying the gray and silvery hair associated with age, dignity, wisdom, and experience.

It is vital to be proactive when we begin a serious ascent of "Mount Hoary." The aging process should be seen as a positive endeavor rather than a bitter trail of foolishness and aching joints. The poster boys of noble aging are Noah, Abraham, Moses, Paul, and other biblical greats who model the climb for us.
One of the most important principles for joyous aging is that of distinguishing between being merely happy and truly joyful as we make the climb to the peak of age. This is a vital principle, and Proverbs 15:15 explains why: "All the days of the oppressed are miserable, but a cheerful heart has a continual feast."

The way we conceptualize aging is a key to the quality of life we experience on the passage up Mount Hoary.
Seen through the strictly existential view of the world, for which existence in time and space is everything, things can look grim. Viewed properly through the lens of the Bible, there is hope on the horizon and joy. Proverbs 16:31 says, "Hoary head is a crown of glory if it be found in the way of righteousness."

Moses prayed, "teach us to number our days that we might gain a heart of wisdom" (Psalm 90:12-13). The biblical view is revealed in the word, "gain." Old age will be considered as a period of constant loss of health, loved ones, careers, etc. Or aging can be seen as seasons of greater "gain." Therefore, aging should be viewed as a stage in which one adds to the blessings that can be passed down to the rising generations — especially those of one's own household (See Psalm 78).

I think of this with deep joy as I sit with my grandchildren and great-grandchildren. I delight when I hear our son or daughter say to their children, "member what Pawpaw told you …"

Testimony is one of the most powerful ways to witness and pass on truth. I wince sometimes as I think of painful experiences that fertilized gray-white on my head but that also gave me the understanding that I now share in the afternoon of life with my little ones who are in the morning of their existence in space and time.
Growing old thus is a proactive process, not a passive resignation. Winston Churchill believed this. I learned much about Churchill by co-authoring a book on Churchill's spiritual side, especially in his times of deepest crisis. What made the task especially interesting was that I wrote in partnership with Churchill's great-grandson, the late Jonathan Sandys. As I worked almost constantly for an entire year, I realized I was observing in the young man the very worldview and character of Sir Winston. The outcome of our partnership was God and Churchill — a "spiritual biography" of Jonathan's great-grandfather.

Churchill died before Jonathan was born, but Jonathan drew from the legacy that the great World War II British leader poured into his family. Sir Winston was by no means perfect in those relationships, but nevertheless, he instilled a character that would push on no matter what the obstacles were. I saw this in Jonathan. Midway in our work together, Jonathan was diagnosed with a lung disease that would take his life at the peak of his own work. Jonathan himself died in his early forties, but he, like his great grandfather, would never give up or quench his vision for making impossible deadlines and other challenges.

"How will history treat you?" someone asked Churchill, who replied, "History will treat me kindly because I will write it."

The words may seem arrogant, but Sir Winston was actually showing another component of joyful aging — positive engagement rather than fearful withdrawal. When we approach old age with mournful withdrawal and passivity, we allow others to try to tell the story and frame the memories that we should be passing on for ourselves. As the days, weeks, months, years, and decades fly by, like stiff winds, don't let others rip them away from you.
In addition to all the great and glorious achievements, Churchill also left piles of defeat and shame here and there, and so did Moses.
Moses, in Psalm 90, was not saying he would use the knowledge gained from a consideration of the shortness of life to write a self-glorying piece of personal propaganda but to engage positively with his failure and teach lessons he learned from them as well as his successes.
Another important principle that will shape a personal understanding of aging is that of distinguishing between mere happiness and true joy. That we do in part 2 of this series.
Wallace B. Henley is a former pastor, daily newspaper editor, White House and Congressional aide. He served 18 years as a teaching pastor at Houston's Second Baptist Church. Henley is author or co-author of more than 25 books, including God and Churchill, co-authored with Sir Winston Churchill's great grandson, Jonathan Sandys. Henley's latest  book is Who will rule the coming 'gods'? The looming  spiritual crisis of artificial intelligence.