Dear Media: Please Stop Playing the Victim
The ongoing battle between President Trump and the media continues.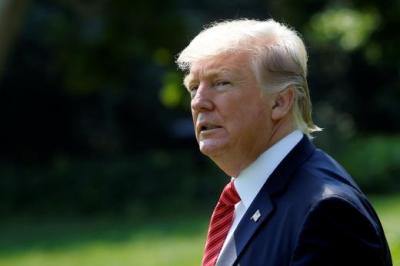 The ongoing battle between President Trump and the media is fascinating to watch. Trump refers to them as "fake news," and they reject the label. Yet, they continue to publish articles and rant on television about information unverified sources that are often wrong. The political establishment sides with the media as we know they don't like Trump for usurping the two-party system and essentially winning as an independent. The media initially offered coverage to Trump to promote him because they thought he had no chance. When that backfired, they tried to stop him from winning. Yet, they say we should continue to believe what they say.
Trump rightly calls the media out. It is obvious that the offenders he frequently mentions have an agenda against him. A big problem is that they are too cowardly to admit it. They operate under the guise of impartiality. They are certainly free to have whichever views they like, but they should disclose their agenda. CNN staffer Don Lemon and Brian Stelter were confronted on air to admit their bias by John Fredericks and Kellyanne Conway, respectively. Lemon said he was "not partisan" and "not a Democrat." Stelter responded, "I guess you just want everyone to be like Fox News. State-run media." Stelter's show is ironically called "Reliable Sources," and it is a source of misleading news. Liberals smear Fox News of telling lies to promote their agenda (because it doesn't fall in line with their own agenda), but data from Harvard University shows that Fox News is the only mainstream media medium that is "fair and balanced." They also smear websites like Breitbart, but at least Breitbart is honest about where they are coming from instead of lying with the pretense of being unbiased.
Americans need to think critically about anything they read from any media source. They should think about the bias. I also encourage people to not automatically reject information due to the media source instead of taking an "ad hominem" approach to information from sources. Scrutinize everything and think for yourself. Thinking for yourself is exactly what the media does not want you to do.
When Trump confronts the media, he gets accused of "bullying" them. CNN's Jim Acosta tries to dominate White House press briefings by talking over Sarah Huckabee Sanders and refusing to let her take questions from other reporters. He is doing the bullying. If a conservative journalist did the same to a liberal woman, the media false outrage machine would be activated. Acosta told Huckabee Sanders "Journalists make honest mistakes, and that doesn't make them fake news." The media and political establishment charge frequently make outlandish statements about how "horrific" Trump's treatment of the media is.
Trump is calling the media out for obvious bias. The media responds by continuing to smear him and making disingenuous but innocuous sounding statements (like Acosta did) like this: "It's our job to be critical of Trump. Should we never be critical?" You're right—it's your job to be critical. It's not your job to have an agenda, publish unverified and often outright false information, and act like children when confronted about it. Stop conflating the two and stop playing the victim.