Deliverance: Demonic influence can affect Christian leaders, too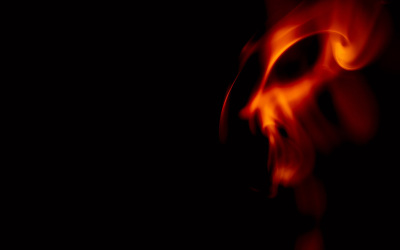 I believe many overwhelming life problems are the result of what the Bible calls demonic influence in one's life. That's because the spiritual world we often don't understand is more real than the physical realm we live in.
In my new book, Spirit-Led Living in an Upside Down World, I devote an entire chapter to how deliverance may be the root problem of addictions, depression and other "strongholds" in one's life — the kind of debilitating problems we can't seem to overcome. That's because there is a spiritual war for our souls and the devil wants to steal, kill and destroy. But the Bible tells us that Jesus has come to give life more abundantly. However, we must understand that there is a part we must play — we must want it.
Recently, the documentary "Come Out in Jesus Name" shows how ministries such as Alexander Pagani's, author of The Secrets of Deliverance, and pastor Greg Locke from Tennessee, are seeing great victories won when believers take authority over the enemy in Jesus' name and through the power of the Holy Spirit.
Here's a disclaimer: Many people avoid "deliverance" because of the negative connotation they have because people try to practice deliverance on those who do not want to be delivered. Just as we have been given free will, we have to respect the free will of others. To do otherwise would be no better than being part of a witchcraft cult. However, we can pray for people that the Holy Spirit would touch them and shift their hearts to align with the plans and purposes God has for them. Nevertheless, Christians cannot abandon deliverance ministry for those who truly want to experience freedom.
I remember the quote from the famous author C.S. Lewis who said the devil wants believers to totally ignore this type of spiritual warfare or they put an over-emphasis on it.
I believe we must follow what the Scriptures say.
In my chapter on deliverance, I tell an incredible story we reported years ago in Charisma magazine. It's a story about a Baptist preacher who experienced deliverance and it shows how important this ministry is.
James Robison was a firebrand, known as "the Southern Baptists' angry young preacher." He railed against sin from the pulpit and developed one of the country's most successful ministries. Men like Jerry Falwell and Jimmy Draper (at one time the president of the Southern Baptist Convention) were Robison's friends and colleagues. By some estimates, by the early 1980s, Robison had already preached to 12 million people and seen a million people saved under his ministry. But Robison was going through personal torment.
He was dissatisfied with the lack of permanent life changes he saw in the people to whom he preached. Even worse, he was frustrated by his own inability to live a truly Christlike life. He began overeating and gaining weight, and his mind became more plagued by lustful thoughts. As he preached, he would make inappropriate eye contact with women in the audience. He began to sense that demonic spirits were taunting him, and he would often sit on the platform of a church afraid to look up for fear of sinning in his heart.
Robison realized that much of his so-called righteous anger was really just meanness. The rage against sin that attracted so many had less to do with the Holy Spirit and more to do with Robison's own inner battles.
He was not experiencing the joy, peace and freedom he saw modeled in the New Testament, and he didn't know anyone who was. He began a quest for freedom that brought him into contact with a church layman who was known to have a deliverance ministry, meaning he prayed for people to be free of the harassment and control of demons.
After an evangelistic crusade Robison was conducting, he invited the layman to his hotel room, and there they talked about the Word of God. Then the man looked at Robison, began to cry, and said, "I have been listening to you and praying for you for six years. I feel so sorry for you. I have cast demons out of prisoners, convicts, murderers, witches, drug addicts and Hell's Angels, but I believe you are the most demonized [oppressed] person I have ever seen. You are so tormented I do not know how you have kept your sanity."
Robison wanted to run from the room as pride welled up in him, but he knew the man was right. He asked the man to pray for him, and he did, praying Scripture after Scripture and rebuking Satan.
Then the man stopped abruptly and said, "It is all over. All the traffic in your head is going to stop. All that noise is going to be silent." Though Robison felt nothing, he was hopeful and a little intrigued.
Two days later, when he arrived home, Robison woke up with Scriptures he had never memorized flowing from his mouth. He felt different than he had in years. He grabbed his wife and said, "It's gone — it's gone!" She said, "What is gone?" Robison answered, "The claw in my brain is gone. I have been set free."
Robison says that was the day he was set free of demonic torment. That experience almost 40 years ago changed his life. Members of his staff said it was like working for another person. Robison began to focus on God's love, a subject he said he had neglected.
He apologized for his divisive and abrasive behavior in the ministry. He began to pray for people to be delivered at the altar at his evangelistic meetings. Thousands flocked to his meetings, even though he was criticized from many angles by people who thought (rightfully so) that he had "gone charismatic."
From that day to this, Robison's ministry has thrived. Better yet, he has the joy, peace and freedom he sought. He is a respected, mature Christian with keen insights into deliverance and tearing down enemy strongholds.
Deliverance is possible for all people, just as Robison experienced freedom. One just has to let go of the pride and trust that their life is better in the hands of God than in their own. I personally have much more to say on the topic of deliverance, which you can read about in my new book, Spirit-Led Living in an Upside-Down World.
Stephen E. Strang is the bestselling author of God and Donald Trump. The founder and CEO of Charisma Media, Strang was voted by Time magazine as one of the 25 most influential evangelicals in America. He has interviewed four U.S. presidents and has been featured on Fox News, CNN, MSNBC, CBN, Dr. James Dobson's Family Talk, theDailyCaller.com and in many Christian outlets.   His latest book is Spirit-Led Living in an Upside Down World.