Discovering your blind spots through divine intervention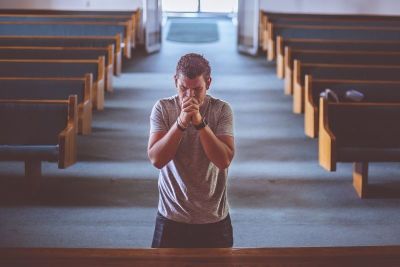 Let's face it. We all have blind spots. Each one of us has issues we fail to see clearly. You know, problem areas that remain out of focus. So how can we identify blind spots within our soul, especially since we tend to be clueless to their existence?
The first step is to recognize that no matter how hard we try,  we still miss things. Important things. Our human understanding is flawed. It is mystifying how we can see some things so clearly, and yet completely overlook other things that should be apparent to us. 
And don't assume that those closest to you will be quick to point out your blind spots. Dr. Assegid Habtewold wrote, "The people who care about you may not tell you your blind spots fearing to offend you. Open up and ask their feedback and get enlightened."
Solomon presented this rich insight: "Listen to advice and accept instruction, and in the end you will be wise" (Proverbs 19:20).
How good are you at listening to advice? Do you hunger for wise counsel, or do you avoid constructive correction at any cost? Are you too proud to be corrected and critiqued?
"He who gets wisdom loves his own soul; he who cherishes understanding prospers" (Proverbs 19:8).
"Stop listening to instruction, my son, and you will stray from the words of knowledge" (Proverbs 19:27).
Unless you and I are eager to discover our blind spots, we will probably experience little personal growth.
Solomon wrote, "Wisdom calls aloud in the street, she raises her voice in the public square...How long will you simple ones love your simple ways?" (Proverbs 1:20,22)
Do you hear the voice of wisdom calling out to you? Are you ready to take the next step in your personal development, even if that step involves turning to your Creator as the source of all knowledge and truth? Are you willing to call upon the One who formed you in your mother's womb?
James wrote, "If any of you lacks wisdom, he should ask God, who gives generously to all without finding fault, and it will be given to him" (James 1:5). Blind spots are often discovered through divine intervention. "To God belong wisdom and power; counsel and understanding are His" (Job 12:13).
One of our natural tendencies as human beings is to think we already know everything we need to know. Meanwhile, most of our blind spots involve relationship issues; either with God, or with others. I suspect that interpersonal shortcomings account for at least 75% of our blind spots.
And if you think your opponents are eager to help you discover your blind spots, think again. Dr. Habtewold wrote, 
"The people who would like to manipulate and use you won't tell you your blind spots. They may plan to continue using them to their advantage."
This dynamic plays out not only in human relationships, but also in the spiritual realm. Believe it or not, demons exist and want you to remain in spiritual darkness. The "spiritual forces of evil in the heavenly realms" (Ephesians 6:12) take their orders from Satan, who directs fallen angels according to his twisted agenda. The devil is a master at using our blind spots against us. In fact, he recognizes problem areas in our soul long before we do. When was the last time you became surprisingly aware of one of your blind spots? Dr. Lucas Shallua said, "Accept your flaws in order to grow in your areas of weakness. Blind spots have been known to be dangerous from ancient days; let others help as they can see you better than you do by yourself."
God connects his children to each other in congregations of believers. Since the church is the bride of Christ, the Lord wants His followers to love and serve not only Him but also His bride. It is extremely difficult to serve Christ's bride unless we are meeting regularly with other Christians, where we can grow in our faith and serve one another.
God's Word declares: "Let us not give up meeting together, as some are in the habit of doing, but let us encourage one another – and all the more as you see the Day approaching" (Hebrews 10:25).
As we grow in wisdom and understanding, we discover more of our blind spots. And as we feed our soul on the Word of God, the Holy Spirit makes necessary adjustments in our life of discipleship.
Even with spiritual growth, however, there will still be times when we do not fully understand why God allows certain agonizing circumstances to take place. The Lord says: "As the heavens are higher than the earth, so are my ways higher than your ways and my thoughts than your thoughts" (Isaiah 55:9).
The biggest blind spot human beings have is spiritual blindness. "The god of this age has blinded the minds of unbelievers, so that they cannot see the light of the Gospel of the glory of Christ, who is the image of God" (2 Corinthians 4:4). Unbelievers typically do not see the gravity of their sin. And due to their unbelief, they fail to recognize the only solution God has provided in order to rescue them. 
"The message of the cross is foolishness to those who are perishing, but to us who are being saved it is the power of God" (1 Corinthians 1:18). 
Are you blind to your need for Jesus? Are you living in spiritual darkness? If so, you are in grave danger my friend, and you probably don't even realize it. 
This prayer can help you reach out to the Savior for wisdom and salvation:
Lord Jesus, I am a sinner and cannot save myself. I humbly ask you to wash away my sins with the blood you shed on the cross. Please show me my blind spots, and grant me wisdom and power to live according to your Word. Thank you Jesus for being my Savior and my friend. Amen.
Dan Delzell is the pastor of Redeemer Lutheran Church in Papillion, Nebraska.