Down Syndrome Abortion Bans and Hollow Victories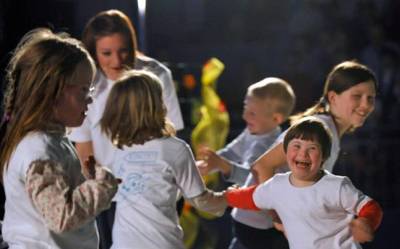 Last month, the Washington Post published an op-ed entitled, I Would've Aborted A Fetus With Down Syndrome. Women Need That Right, by opinion columnist Ruth Marcus. Marcus argues that it is wrong to prevent any pregnant woman from aborting her child for any reason, even in cases where the abortion is motivated by discrimination – as abortion often is.
Discrimination leads to the elimination of the Down syndrome community through abortion. This is a fact. Females are also disproportionately targeted for elimination, and any child who receives an abnormal prenatal diagnosis of any kind is now at risk of being aborted simply for being imperfect in the eyes of their parents. The fundamental problem is that our current legal framework with regard to abortion requires that a child be wanted by his or her mother in order to be protected. No system of protection is in place for children whose mothers do not want them, and in fact there is an entire industry in place to profit from eliminating so-called unwanted children. In the forty-five years since Roe v. Wade, this view that being wanteddetermines a human's right to life has profoundly impacted our nation and the world.
As a father of two children with Down Syndrome, I applaud legislative efforts to protect these children from abortion. The state of my birth, Ohio, passed a Down Syndrome abortion ban in 2017, which has since been blocked by a federal judge. Other states have or are in the process of following suit. It will be fascinating to follow the cases as the courts determine whether they are constitutional. My fear, however, is that legislators and activists are not dealing with the problem at the root of Down syndrome abortions – that one's right to life can't be determined by whether or not he is wanted – and in some cases they are inadvertently perpetuating the problem.
The Ohio Down syndrome ban will only really protect children after 20 weeks' gestation, because Ohio already restricts most abortions past 20 weeks. Prior to 20 weeks, a pregnant woman does not need any extenuating reason for the abortion. Under the new law she would not be able to have an abortion if the reason was solely or primarily the result of a diagnosis of Down syndrome, but it doesn't follow that children with Down syndrome and other diagnoses will be protected.
Under this legislation, any woman desiring to abort a child with Down Syndrome can simply state that her reason for desiring an abortion is convenience, timing, financial, or any number of other reasons. She can simply not disclosethat the diagnosis has anything to do with her decision. Under this glaring loophole in the law, the abortionist would then be free to carry out the abortion.
Secondly, the law singles out those with Down syndrome for protection while it allows those with other disabilities to continue to be aborted. I am also the father of a daughter who has spina bifida, which can also be diagnosed in the womb. Why should those with spina bifida be allowed to be aborted while those with Down syndrome get to live? In many cases, ostensibly pro-life activists and legislators unwittingly employ the same logic for protecting children with Down syndrome as those who argue for abortion on-demand. They suggest that children with Down syndrome should be protected because they can be so wanted.
Kentucky Rep. Addia Wuchner said, "If anyone has ever had the arms of a Down syndrome child or adult wrapped around your necks, you will know that you have encountered profound love that comes from the heart." This statement suggests that, because they are capable of profound love, or make us feelprofound love, children with Down syndrome should get to live. We all love the smile of a child with Down syndrome. We all love that child with Down syndrome who is always happy and always loving. They make us feel good, so it is easier to single them out as ones we should protect in the womb.
Another reason I believe states are choosing to try to protect those with Downs is connected to that smile, but goes deeper. Because of the smile – because the humanity and lovability of individuals with Down syndrome is easy to demonstrate – those with Down syndrome are a great marketing ploy to get a step closer to making abortion untenable to our culture. They can be propped up and talked about and everyone remembers the person they know and love who has Down syndrome. Imagining them being killed by abortion is horrifying because they are so affectionate and loving. They are the perfect face for making abortion unbearable to our culture. But this approach walks a fine line between the opposing goals of advancing the right to life and perpetuating the idea that wantedness determines the right to life.
Let me be clear: I support this legislation and any legislation that will rescue children from abortion. But, at the same time, we should be honest about legislation like the Down syndrome abortion ban. Due to its gaping loophole, the Ohio law is unlikely to save many lives or impact abortion rates. What it will do is make some legislators feel better and campaign for re-election in conservative districts as "pro-life victors." It will placate the public for a bit and make everyone feel better. But as for this being a major victory for life, it is not. It is a somewhat hollow victory, mostly for those making the laws, but not really for those the law intends to protect.
Sean Martin is a husband to Jill and father to 11 children, 9 of whom are adopted. He has pastored churches for 15 years and now serves as the Senior Director of Church Outreach for Human Coalition. Learn more about the Martins at
martinpalooza.com
.
Human Coalition
's abortion-ending strategy fuses technology, best practices, and tangible help to compassionately serve the unreached abortion-determined woman.