Fighting against sexual sabotage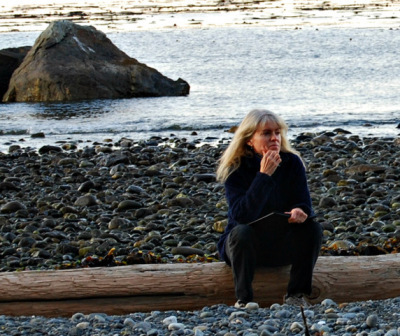 Dr. Judith Reisman—one of the most vibrant and passionate leaders in the effort to raise awareness of our hyper-sexualized culture, inspired me to become a healthy choices coach for teens.  Sadly, on April 9, just before her 86th birthday, she passed away. She leaves a legacy of monumental research tracing the roots of our American Sexual Revolution to Dr. Alfred Kinsey. It was Kinsey's research (now widely debunked) in his books the Sexual Behavior in the Human Male (1948) and the Sexual Behavior in the Human Female (1953) that helped launch our nation's wanton rush to sexual freedom and usher in the crushing consequences to come.
Reisman began her mission in a way most mothers would understand—her own 10-year-old daughter was sexually molested by a 13-year-old boy. After reporting the incident to a trusted family member, she was told to forget about, with a dismissive comment, "Well didn't you know children are sexual from birth?"  Hearing that same comment from another person led Dr. Reisman to begin researching. She was relentless, uncovering sordid details that eventually would lead her to be involved in federally-funded investigations involving the FBI, the Joint Chiefs, national and international governmental hearings on science fraud, child sexual abuse, juvenile delinquency, rape and sex crimes, pornography, drugs, and other critical social and moral issues. 
It was the science fraud that led directly to Dr. Alfred Kinsey.  Kinsey, born in 1894, was brought up in a strict Methodist home. Strict meaning: no dancing, no dating, no card games—and it eventually led to Kinsey totally severing all family ties and becoming an avowed atheist.  He became a biologist but shifted to sex researcher in 1938. He collected hundreds of sexual histories and those were used in his societal-shaking books on the sexual behavior of men and women.  Much of the research was garnered through fraudulent means, even involving child abuse. At the time of the book's publication, a few authoritarians pointed out that Kinsey had used "unconventional" men and women to support his claims. No one listened. America was ready to believe what Kinsey stated. Such as:
Sex should be shared by anyone or anything
Humans are naturally bisexual
Adult-child incest shouldn't be forbidden
Children benefit from adult-child sex acts
All forms of sodomy are natural and healthy
Homosexuality is normal—only 4% is truly heterosexual
Socio-sexual maladies & sexual transmitted diseases would be reduced dramatically with multiple sex partners
Reisman exposed all of this. But the momentum toward radical change has continued. Kinsey's work became the foundation for legalizing adultery, cohabitation, and fornication. Kinsey built the superhighway to sexual freedom.  Eventually the Rockefeller Foundation terminated their financial support to the Kinsey Institute, but ironically, the Playboy Foundation took over.
Besides the inclination of teens to experiment sexually, there has also been an increase in sexual abuse, with one in four girls and one in seven boys having been molested by the time they are eighteen. Pornography has exploded with online access—which has been linked to the sex trafficking of children and young adults.
While we no longer have Dr. Reisman with us, her inspiring legacy can be found in many of her books. Sexual Sabotage: How One Mad Scientist Unleashed a Plague of Corruption and Contagion on America, is well worth your time. It's also worth your time to remain engaged with our youth, the issues they face, and be a supporter and an inspiration for living a God-honoring life and the true freedom that brings.
Karen Farris saw the need to help underserved kids while serving in a youth ministry that gave her the opportunity to visit rural schools on the Olympic Peninsula. She now volunteers her time grant writing to bring resources to kids in need. She also shares stories of faith in action for those needing a dose of hope on her weekly blog, Friday Tidings.www.fridaytidings.com