5 solutions for the weary pastor: A personal note to church members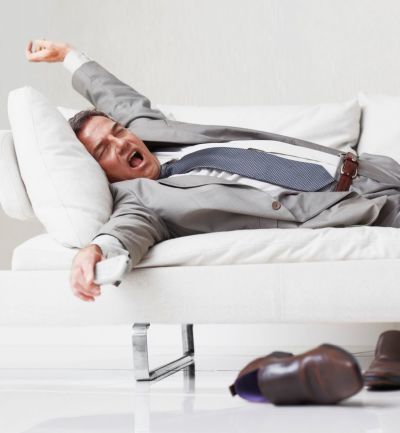 Pastors are tired.
Many pastors are tired because of all the work they did leading to Easter Sunday, but it's really bigger than that.
Pastors are tired because culture is no longer friendly to churches and to church leaders. Pastors are tired because of internal church conflict. Pastors are tired because of the barrage of social media conflict. Pastors are tired because everyone in the church wants them to make a decision. 
To be clear, pastors are not complaining. Instead, they are internalizing their struggles. Frankly, because most pastors have few outlets to express their frustrations, their mental health is eroding. Some are quitting vocational ministry. Some have thoughts that are just not healthy. 
Though this post is about pastors, I am addressing it to church members. Please read the rest of this article. Read it for your pastor. Read it for your church. Read it for the sake of the Kingdom.
Church members, here are five modest proposals for you to consider. 
1. Pray for your pastor daily. Even if you take just a couple of minutes a day, pray for your pastor. Get the word out. Take the leadership and get other church members to pray for your pastor.
2. Don't ask your pastor to make every decision. Most pastors are "decision weary." Unless the issue is critical, see if you can find solutions other than going to the pastor with the problem or need.
3. Let your pastor know you want to be a part of the solution so more members can be equipped for ministry. The local church was never meant to be a pastor-driven ministry. All church members are to be doing the work of ministry.
4. Be a source of unity. Don't join the bandwagon of critics about churches and pastors: "I appeal to you, dear brothers and sisters, by the authority of our Lord Jesus Christ, to live in harmony with each other. Let there be no divisions in the church. Rather, be of one mind, united in thought and purpose" (1 Corinthians 1:10, NLT).
5. Seek to be a Great Commission Christian. Pray for opportunities to share what Christ has done in your life. Invite people to church. Start a new group in your church where you invite those not in a church to join you.
Obviously, this list is not exhaustive. But it can be a good start. 
By the way, thank you for taking time to read this article and listen.
---
Originally published at Church Answers. 
Thom S. Rainer is the founder and CEO of Church Answers, an online community and resource for church leaders. Prior to founding Church Answers, Rainer served as president and CEO of LifeWay Christian Resources. Before coming to LifeWay, he served at The Southern Baptist Theological Seminary for twelve years where he was the founding dean of the Billy Graham School of Missions and Evangelism. He is a 1977 graduate of the University of Alabama and earned his Master of Divinity and Ph.D. degrees from The Southern Baptist Theological Seminary.