His Testimony on The 700 Club Led to 164 Salvations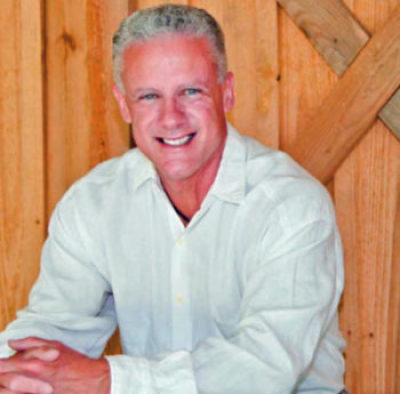 As a young man, Dr. Matthew Chavis grew up in a loving Christian family. However, the church his family attended was very strict.
"We were taught the fear of God. They put the fear of God in you," says Dr. Matthew Chavis, author of Old Highway 316. His recent appearance on The 700 Club led to 164 salvations and 122 re-dedications following his six-minute segment, much higher than average for the program.
At 13, he made a commitment to Christ after viewing a film at church about the End Times. "It showed what happened to people who took the Mark of the Beast," he says. The movie left him apprehensive, to say the least.
When the film ended, an older man in the church approached him, looked him in the eye gravely, and said, "It's time...are you ready?"
Chavis nodded affirmatively. "I accepted Jesus into my heart at 13, but I didn't know God's love."
After high school, he entered an extended season of rebellion. "I left the church and started hanging out with the wrong crowd for 28 years," he recounts.
He married a Jewish woman and stopped attending church. "She didn't practice her faith and I didn't practice mine," he says.
Dr. Chavis became a chiropractor and had a thriving practice, seeing 55-60 patients a day. "I never gave God credit for anything. It wasn't like I didn't believe anymore, but I thought I did this on my own."
Then the Great Recession of 2008 hit and he lost two-thirds of his patients. "I had been drinking for a number of years but it got heavier. We started having financial problems, which led to more drinking."
He and his wife became estranged within their own house. "My marriage was going down and I was about to lose my business," he recounts.
In 2013 he attended a chiropractic seminar. He awakened earlier than normal before the start of the seminar, thoroughly depressed about his life.
"God if you still love me, prove it," he sighed. He was contemplating suicide.