How LGBT Activism Works, Illustrated in Front Of Our Eyes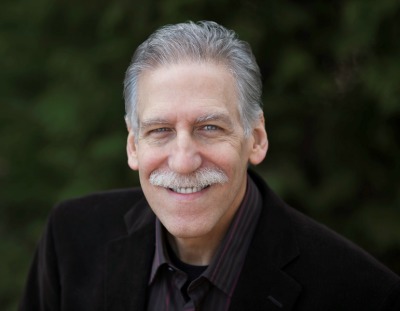 It starts with one outraged person. Then, the outrage gets reported. Next, it becomes a story. Then it becomes a cause. It's happening today, right in front of our eyes.
Earlier this week I reported how YouTube had come under attack from various LGBT websites and YT channels and social media accounts. The internet giant had committed the cardinal sin of playing conservative Christian ads on LGBT channels. How dare they!
To add insult to injury, YouTube had previously demonetized many of these LGBT videos, just as YouTube demonetized hundreds of my videos. They were deemed not appropriate for all advertisers. Now, YouTube had the gall to advertise a video like "Can You Be Gay and Christian?" on these very same channels. This was too much to bear.
The Twitter world was set ablaze, and a number of YouTubers expressed their disappointment and anger. (See my previous article for details.)
In reality, though, this was not really a very big story.
This very week, I received word that an ad encouraging gay men to get HIV testing appeared before one of my videos. These things happen, and I doubt YouTube can be 100 percent sure that an offending ad will never pop-up.
But it's not the end of the world. No one was raped or molested or tortured or robbed or killed.
And I seriously doubt that the conservative Christian ads were appearing day and night on these LGBT channels. In fact, for the most part, I keep seeing reference to the same one or two ads appearing on the same one or two LGBT channels. What's the big deal?
But now, this is a story. A big story. A cause for moral outrage. A cause calling for justice. Talk about making a mountain out of a molehill.
Already this week, the story has been covered by Forbes, Business Insider, the Advocate, and the Independent (UK), along with a host of other sites, including LGBTQ Nation, Pink News, and the Verge. (There are too many to link here.) It's even made it to the Spanish language Posta site. (Perhaps other languages too?)
YouTubers with large followers have weighed in as well, including Phillip DeFranco, with 6.1 million subscribers (his video had more than 1.2 million views in less than two days; and, again, I could cite many more YouTube examples).
Almost every story included clips (or still shots) from our "Can You Be Gay and Christian?" video. And for the most part, interviewers have focused on FTM transgender Chase Ross, one of the most offended parties involved and one of the first to speak out on YouTube.
As a result, our video has been swarmed by angry members of the LGBT community, with one woman rallying others to take over our video feed. (She posted, "Where are all my gay motherf---kers at? We taking over this b---ch.")
The negative exposure has been such that we went from a 10-1 positive response (roughly 670 to 70, which would be a typical ratio for videos watched by our subscribers) to barely 2-1 positive (at present, 2,098 to 929).
Of the nearly 1,100 comments (it would be much higher if we didn't have to delete lots of posts for incredibly vulgar and offensive language), many are quite ugly. They include choice comments like, "die you old bast—d". And, "oh and some people can't help being gay it's just like what paedophiles like you can't help you dumb a-- doctor can't do jack sh-t no one will miss you when i kill you." And, "you look like pedophile colonel sanders." And, "Breeders are f---ing disgusting." And, "I seriously hope that every single one of you twisted, evil monsters that liked this video are hit by a bus. This isn't exaggeration. I want the plague you're spreading wiped off the face of the planet." (Remember: There are others too vile to print, even while omitting some of the profanity.)
And every day, the outrage grows greater. How dare YouTube do such a monstrous thing!
And the more it is reported, the more the story grows, until it has become a cause for social justice. Just look at how unfairly LGBT's are being treated!
Again, as I stated earlier in the week (and as the Advocate fairly quoted me), we never intended for our video to be advertised on LGBT channels, and my preference is that it not be advertised there. I had no desire to go into someone's own "territory" and present to them something they didn't want to see. Nor did I ask for a veritable flood of profane comments and negative responses. (On the flip side, we produced the video to be viewed, so we're thrilled with the day and night publicity, even if it's negative. Let the message get out!)
Yet all the while, Prager U remains in a legal battle with Google and YouTube over the unfair treatment it received, treatment which really was outrageous. In contrast, what happened with our ads running on a few LGBT channels is hardly a story at all, let alone a cause around which people should rally. But rallying they are, and so the story now takes on a life of its own. We're watching it unfold in front of our eyes.
But let me not end here by merely observing what is happening. Instead, may I ask for 5 seconds of your time? I'm simply asking you to click on the link to my video, and give it a thumbs up. (If you haven't watched it yet, it's only 6 minutes long, so watch and then respond. You can even leave a comment!)
One viewer said, "It's a gospel version of a Prager U video." Sweet!
Your 5 second investment of time will help us push back against the tide of angry LGBT activists and their allies. If the battle is on, then let it be on. And may truth triumph in the end.