How understanding abortion loss can help social workers better support women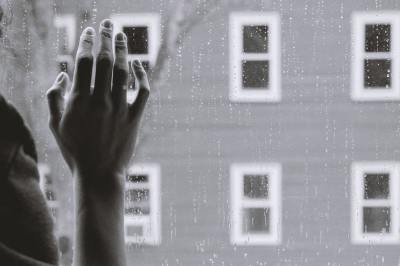 For many people, America's national abortion conversation is a battle of emotional arguments and personal attacks; activists shouting each other down at rallies, pundits talking past each other on television, and politicians grandstanding in their bids for re-election.
But for most social workers out there, these political divides are irrelevant.
That's because social workers focus on the needs of each and every family they help. It's how they help children navigate school, parents mediate conflict, and families go from struggling to thriving — even while often being under-resourced and under-paid.
Yet social workers could do far more if they were given the resources to understand how abortion loss affects families. And all it would take is for public agencies, hospitals, and other institutions which employ social workers to add two lines to client intake forms: "Have you ever experienced pregnancy loss?" and "If so, what types?"
I have been creating mental health, family crisis, and other programs for organizations since 2010. I've helped families in public schools, instructed future social workers at the collegiate level, and facilitated women recovering from sex trafficking. My colleagues and I were there for people who felt like they had nobody to help them.
Yet we never asked about pregnancy loss. And since becoming CEO of Support After Abortion, I've discovered that this flaw in the social worker approach to helping families is widespread. I can't imagine how many more girls and women I could have helped by creating a safe space to discuss pregnancy loss.
Most women understandably don't want to talk about their abortion experiences. Support After Abortion's research, and thousands of helpline conversations, show that this changes when abortion is discussed as a type of pregnancy loss and when women are given space to share if they have experienced multiple abortions.
Instead of putting up walls, women and their families create openness. They share grief, struggles, and regrets in what becomes a safe space. And through these open, safe conversations, women also share that after-abortion mental health issues affect self-image, romantic relationships, and engaging with their born children. Holding onto their pain for years creates substantial ripple effects throughout their lives.
As a society, the politics of pregnancy often causes us to forget what pregnancy means to women. Within days of conception, the body and brain begin preparing for the long and complex task of nurturing new life. Under ordinary circumstances, it's the beginning of a challenging but ultimately joyous journey.
But for women who experience unplanned pregnancies or are trapped in abusive and dysfunctional environments, becoming pregnant isn't a challenge, it is a crisis.
Many women see abortion as the only way to alleviate the crisis, not realizing the emotional scars it can leave behind. And whether from shame or fear, these scars are left untouched — leaving social workers fighting symptoms instead of the roots of suffering; not just the abortion, but everything which may have led up to it from childhood.
Ever since I realized that those of us involved in counseling, social work, and therapy were not connecting with families on their abortion losses, it's become clear that the entire therapeutic community is missing a tremendous opportunity to help women and their families heal.
Asking women two questions about pregnancy loss might seem too simple, so let's consider it another way: With abortion seen as a political or religious issue with judgment attached to it, who would want to open up about it?
Simply asking the question in a non-threatening, privacy-ensured fashion can open a door to larger conversations about how many and what kinds of losses, the causes, and the after-effects.
And when those larger conversations take place in a safe space, women and their families can properly grieve as the first step towards healing.
Abortion loss can be painful, and that pain cannot be summarized in a political ad or on a protest sign. Acknowledging grief can be difficult, but with the right personal and social support, it can be the path to recovery and fulfillment.
It's time to arm social workers with the two questions that could end silent suffering and create generations of positive change.
Lisa Rowe, LCSW, is CEO of the abortion healing organization Support After Abortion.