The essential role of the local church in caring for the vulnerable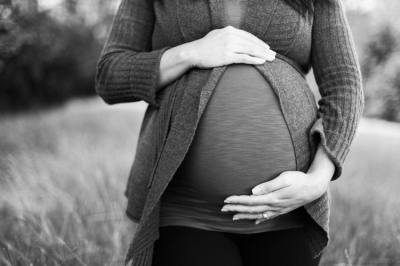 This year's March for Life marks 50 years since Roe v. Wade enshrined abortion access at the highest legal level — and it's the first march of a post-Roe America.
Much ado has already been made about the role of Christians and of Christianity in our decades-long pro-life battle. However, one essential part of the movement which is largely ignored is the role of the local church.
Local churches are at the heart of our communities and drive our ministry throughout the country. These churches are the best and oldest means Christians have of supporting each other and developing sustainable means to support those who may still be outside the church community: The poor, the sick, the vulnerable, the orphaned. 
That means that when we talk about building a future free of abortion, we need to talk with equal fervor about our churches. They've been on the front lines of the effort to protect and support vulnerable women since the beginning of Christianity itself. The call to minister to these groups is one of the oldest calls of our faith, and the ministry itself is a core part of "religion … pure and undefiled."
Churches are uniquely well-positioned to carry out this work. Local churches have a ready-made support system for mothers facing doubt, grief, or need. Local bodies of believers provide a community full of Gospel-centered homes for children in need of adoption or foster care while also producing families who are more than twice as likely to adopt when compared to the general population.
Our ongoing efforts at legal and policy reforms in favor of unborn life are just one part of a much broader pro-life picture. The need for faithful Christian service has never been greater. More children will need families in the coming years. More mothers will need resources, comfort, ministry, and education. More families will need communities of faithful believers. To that end, the proper role of government should be to ensure that churches and Christians can continue meeting the needs of their communities, according to our biblical convictions.
Our call to care is a gift, not a burden. The Christian's deep commitment to loving their neighbor comes from a redeemed heart. As followers of Christ we strive to transform despair into hope, isolation into community, grief into joy. What an opportunity we have to renew the mission of our homes and churches!
This year don't let the national events distract you from the work that remains for American Christians. The March for Life is a chance to celebrate a momentous and hard-won pro-life victory, no doubt — but it also marks the beginning of work both old and new.
New, because we have greater opportunity to minister to the unborn than we did during the Roe-era legal regime; and old, because ministering to these mothers and children has always been our mission, and always will be.
Lift up your churches. Care well for those who seek help or comfort there. Work with other Christians to prepare existing resources to serve ever-greater numbers of women, children, and families.
The world needs us. Its children need us. They've suffered at the hands of a pro-abortion legal regime for 50 years. Now, having been spared abortion, they may suffer material, spiritual, and social needs. As Christians, we are called to enter into that need and bring hope and a future.
Now is our time to show we are — as we always have been — the hands and feet of Christ Jesus, faithfully offering real and lasting hope.
Timothy Head is the executive director of the Faith & Freedom Coalition.
Herbie Newell is the president and executive director of Lifeline Children's Services.