It's Valentine's Day: Singles, It's Time for You to Treat Yo'self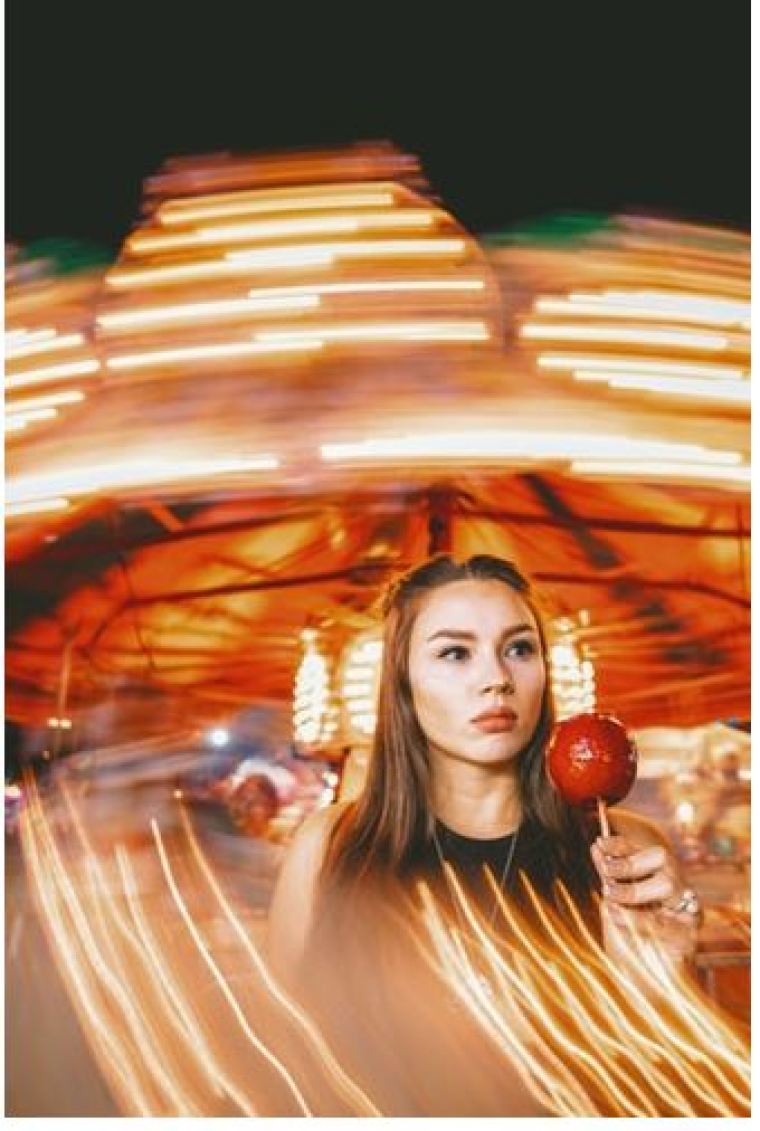 Every Wednesday leading up to that Holiday-Beginning-With-A-V-That-Shall-Not-Be-Named -- inspirational, hilarious, and ridiculously-relatable Christian Post contributor Joy Beth Smith is offering a fresh perspective on flying solo, in a 5-part series, based on her upcoming book Party of One: Truth, Longing, and the Subtle Art of Singleness (available for pre-order now, and wherever books are sold on February 6). This week... It's Valentine's Day: Singles, It's Time for You to Treat Yo'self.
Four months. That's how long I ate Teflon in my eggs before I finally broke down and bought a pan that wasn't chipping off black flecks every time I used it.
I was trying to hold out. I was trying to keep eking by with my old Goodwill pans, because fancy pans are what you register for when you get married, along with pots and nice plates and silverware and a KitchenAid mixer and a Wii and a lava lamp. Why would I go out and buy nice stuff when I'm the only one using it?
Because I can. That's why.
As they say on Parks and Recreation, "Treat Yo'self!" I wish more single women had this philosophy. We miss celebrating holidays (like Valentine's Day!) as we wait for marriage. We skip vacations. And in general we put too much aside. There are the predictable things, like swanky pots and pans that we're unwilling or unable to spend a fortune on, but also experiences and trips and relationships we keep looking at and saying "not yet."
Well, why the heck not?
Despite the fact that I am five feet, ten inches tall, I slept on a twin mattress until I was twenty-seven. When I took a very adult job in Colorado, I sold all my furniture before I moved. When I got there, I had to furnish a two-bedroom apartment. It was the first time I had ever lived by myself, and it was the first time I didn't have to reconcile my Jack Vettriano prints with someone else's cheetah cushions. Decorating that apartment was one of the most fun (and expensive) things I've ever done. As it turns out, my style is "rustic, industrial comfort," which loosely translates to a humongous couch, wood and metal tables, and so many pillows.
I'll wait until I get married, and then I'll . . .
Buy a new car.
Travel the world.
Get a new vacuum.
Tithe more.
Join a small group.
Volunteer somewhere.
Start saving for retirement.
Buy yourself a copy of my new book, Party of One. ;) (But, seriously...)
The list goes on and on. Unfortunately, the longer we're single, the more we could add to the list, because we seem to discover more and more things we're unable or uncomfortable doing by ourselves.
We, as single women, will naturally bump up against some limitations: tax breaks we won't qualify for, discounts we can't receive, memories we won't be able to make. We can't, then, impose additional restrictions simply because it's culturally more acceptable to receive mixing bowls as a wedding gift than to buy them for ourselves.
I'm tired of expectations and cultural conditioning telling me what I can and cannot do. I am a single woman, and I will write a book. I am a single woman, and I can change my own car battery. I am a single woman, and I'm buying twelve place settings of china that are turquoise and orange (and they are cute).
You see, eventually I learned the more I deprived myself, the more I longed for marriage so I could have all these fab things I didn't believe I had the right to place in my Amazon cart. As if at checkout there would be a questionnaire: Are you getting married? Do you really need twelve glasses? What if your future husband hates the shape of these bowls?
Fear ultimately drove much of my hesitation. What if I buy all this stuff, and he hates it? What if I buy it, and I'm the only one to see it? What if it won't fit in our cute one-bedroom studio apartment because we're poor newlyweds?
But I grew tired of being afraid, grew tired of waiting for the good stuff. There's freedom in throwing off this mantle of waiting for marriage and reveling in the truth that you don't have to wait. Buy the pans. Do the big things. Travel to that place. Drink deeply of this life God has given you.
Joy Beth Smith (@JBsTwoCents) is the author of Party of One: Truth, Longing, and the Subtle Art of Singleness (Thomas Nelson, February 2018). She is a managing editor with Christianity Today and winner of the Evangelical Press Association's Higher Goals in Christian Journalism Award. For more information, a free chapter download, and LOL-worthy memes, visit www.PartyofOnetheBook.com.