Motivate your ministry team, staff during COVID-19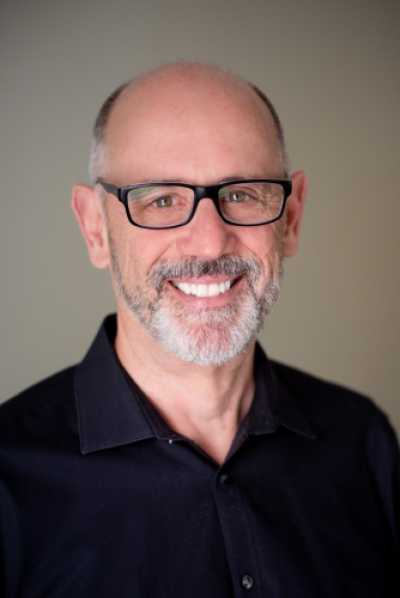 For ministry leaders, the COVID-19 pandemic truly threw us into a whirlwind. We are tempted to give in to doubt and hopelessness, as the unknown over reopening looms over us. Perhaps overlooked during this time is the issue of keeping your team motivated and focused with all the questions about the future surrounding us.
Our motivation to lead our teams is severely challenged during uncertainty. But with my 30-plus years of leadership in non-profit and ministry work, I'm confident these four time-tested tactics and characteristics will prove to buoy ministries through these uncharted waters.
1. Demonstrate calmness and trust
Leaders must stay calm. When chaos is all around and we're being restricted to where we can go, unanswered questions abound for those in ministry work. The worst thing you can do is make rash and frantic decisions. In the midst of crisis, make sure you're engaging on a regular basis with the people you're leading. Demonstrate calmness and confidence so they will follow your lead.
For instance, several teams I work with would normally be doing monthly or bi-weekly meetings, but now we're holding weekly meetings to keep close, stay connected and build a strong support system. In addition, in some cases, we're doing these daily "touch-base" meetings just to be consistently engaging so that we're in front of each other and we're working together through the crisis.
Our Premier Donor Strategies team is also helping ministry leaders connect frequently with their supporters through the Virtual Donor Experience during this difficult time.  
2. Work one problem at a time
In the middle of crisis leadership, work one problem at a time. Don't try to solve the whole crisis in one meeting. For instance, while working at a large food ministry, there were hundreds of things we had to do as an organization when a tsunami hit Indonesia. But we could only really work one thing at a time in order to be effective. In any crisis, there's an overwhelming sense that we need to tackle and solve every problem immediately. Instead, create a systematic process of how you can address each issue, and use this strategy in more frequent meetings.
One of the most urgent issues Premier Donor Strategies recognized early on is communicating with donors about ongoing ministry work that's still being implemented during the COVID-19 crisis.
3. Be there for your ministry in the present moment
Believe it or not, in 2008 and 2009, when the economy collapsed because of the mortgage and lending sectors, organizations experienced some of the best fundraising opportunities because they didn't do any asking. They just engaged with their partners and, instead, simply asked, "How are you doing? How are you holding up? How can we help you?" Remember, it's about working one thing at a time. But as a leader, everything in your head may seem like a massive storm. Project calm with your team and then work through each individual issue.
4. Have empathy for your team members
Make sure you have genuine empathy for people throughout a crisis. I'm a big fan of understanding the internal wiring of my team. How do they learn? How do they communicate? How do they process information? It's easy to put everyone into your frame of mind. It's those moments, while you're operating in calm, that you can engage with your team — in their language and on their channel. If you're a leader who is very much driven to lead by principle, and there is someone who needs significant affirmation through a crisis, that can seem daunting.
Additionally, your team may be overwhelming you with questions. I remember someone who — even outside a crisis — would call me seven or eight times a day with questions. I would tell her to put all those questions together in one text, but she just couldn't do it. And so, I had to learn that, while she was very effective and valuable to the organization, I had to adapt to her needs. People might be more fearful and need all the information in front of them before making a decision. And that's OK. It's about understanding your team members and how to calmly work together.
I'm sure people have had that problem with me in the past — that feeling of "he's too calm." Doesn't he realize what's a stake and how serious things are? He's too laid back right now. He just doesn't get what we're dealing with. I can see that being a reality because of how I'm wired. This pandemic and the way the world has changed gives us an opportunity to step back, recharge and recalibrate. Get away from your computer and do something you enjoy. The biggest thing for me is to recognize that, at the end of the day, the work will always be right where you left it.
So many of us have the mindset that if we didn't work for 12 hours today, did we do enough? An important lesson is to learn is the importance of taking the time to disconnect and recharge. All leaders need to find that space that allows all parts of your mind to grow — especially during a crisis.
Timothy Smith has over 30 years of experience in non-profit administration, management and fund development. He has served a variety of roles, currently as managing partner for Non-Profit DNA. He also works with Premier Donor Strategies, which engages donors and organizations through major events. Smith was formerly the chief development officer of the Museum of the Bible.