My agonizing question after Nigeria's presidential election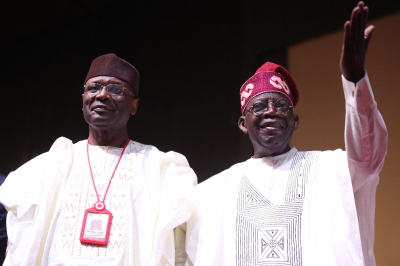 Are the politics of this world designed for people of the world?

The above question came to my mind when I was agonizing over what happened in my country during the recent presidential elections. I have now realized that the kingdoms of this world belong to the devil, and he gives power of rulership to those who worship him (Mathew 4: 9).

Christian leaders in Nigeria mobilized their followers to get involved in the electioneering process of this 2023 general election and many of us who have not voted since we were born were deceived to believe that our votes will count. Before the election, many of us fasted and prayed for a change in government.
Unfortunately, our hopes are now dashed because the same people have won again. The entire election was a scam. The results of this election are an insult to the entire Christian community in Nigeria. The Muslim party was declared the winner and all of the Christian votes were discounted.  I have been wondering what life will look like in the next four years. How many of us will be able to survive the difficulties and the challenges coming our way?
This disappointment has been a crucial reminder for us all: Even though we live in this world, we should not forget that we are not part of this world. Our value system should be completely different from that of the world. "We know that we are from God, and the whole world lies in the power of the evil one" (John 5:19).
I have heard many pastors prophesied that God told them that they will be the next president of Nigeria. It is an error to be saying what God has not said and it is an aberration to be seeking to grab what Christ had rejected. The devil promised Christ the kingdom of this world if Christ bowed down to him. Christ rejected the offer (Mathew 4:8-10). How are we now striving incessantly for political power? Jesus said, "My kingdom is not of this world. If it were, my servants would fight to prevent my arrest by the Jewish leaders. But now my kingdom is from another place" (John 18:36).
Our Kingdom cannot be different from that of Christ. We should be praying for the Kingdom of God to come quickly. Purely earthly political aspirations will not change a thing.