My Heart Is Breaking, My Blood Is Boiling
A person — not policy or politics — committed this atrocity.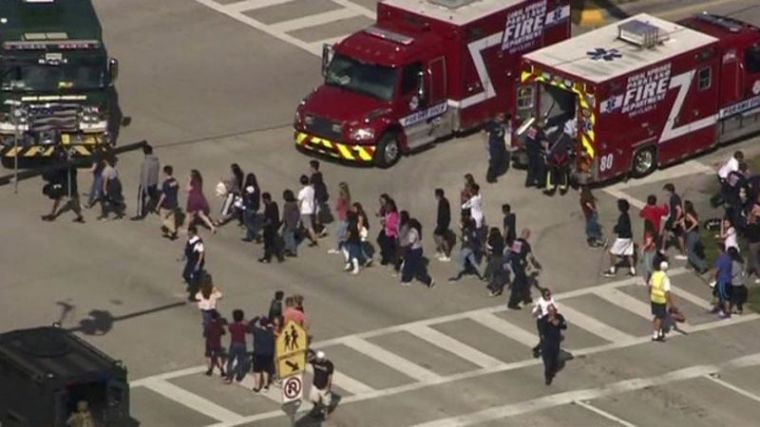 My heart is breaking for the families of those murdered yesterday by Nikolas Cruz in Parkland, Florida. Inner character was expressed in murderous conduct.
A person — not policy or politics — committed this atrocity.
In our pain, sadness and anger we lash out over events like this we can't control by grabbing the nearest source to blame. We react. We go through a ritual of talking about gun control after any deadly event and we do it to make ourselves feel better about the fact that no amount of gun control can stop people who are determined to murder innocent civilians from doing so. And once again, our reactions never produce true solutions. That makes my blood boil.
The biggest lesson all of us have to learn is this: the problem (school shootings) never exists at the level at which we finally (and horrifically) see it. Families form people but the common responses by the most vocal and visible among us miss that. We miss the reality that social breakdown, the disintegration of the family, fatherlessness, and allowing culture to raise and inform our children are the root causes that make children vulnerable to evil influences.
The public response pretends to have a debate on gun control, safety protocols and better preparedness, when what we are really having a debate on is the nature of evil and whether government intervention can contain it. It cannot. These are massive moral and spiritual issues foolishly being dealt with political squirt guns. The blowback of political talk you see right now to the events of today is exactly what the word "blowback" sounds like – gas. It smells bad, dissolves into the air and no one is helped.
My grief is same as everyone else's right now but my anger over the true sources and solutions being glossed over is rising above my grief.
I, for one, am going after this generation and the coming generation of fathers because it is here where the real impact and solution lies. I will be focused on helping them own a spiritual commitment and accountability to their Maker and, by doing so, foster an identity and concern for mothers and children that make both less vulnerable and more secure in every physical and emotional dimension.
I am one of those who believe that families play the largest part in forming people and their identities that eventually command powerful energies capable of great evil or good. By our absence (fellow dads) we can contribute to the rise of dangerous young men who bring pain and suffering. But if we decide to be present, own a spiritual life that possesses eternally good values, live them out, and mentor our boys in them, we can raise the next generation of sons who are dangerous with goodness. These are the men who are in high demand and low supply today. These are the men who bring life not death and blessing not pain to others. These are the men who must now assemble, associate and focus with me on the true solutions versus the reactions.
My prayers are for those families right now but my energy tomorrow, this week, and for the years I have left on this planet is toward creating ever growing communities of men who are known for being dangerous with goodness not just dangerous. Good men, young and old, are made not born. It's time we started acting on it.
Kenny Luck is currently the Leadership Pastor at Crossline Church in Laguna Hills, California. He was previously the Men's Pastor at Saddleback Church in Lake Forest, California from 1997-2014 and is an expert in the field of men's issues. He is also the Founder and President of Every Man Ministries which helps churches worldwide to develop and grow healthy men's communities with the goal to end child abuse, fatherlessness and protect women and children. He is a featured contributor to Christian Post, Charisma Magazine, Christian Mingle, Rick Warren's Ministry Toolbox, New Man Magazine, Men of Integrity, The Journal, and Young Believer Magazine.